Play It Cool, Guys
Season 1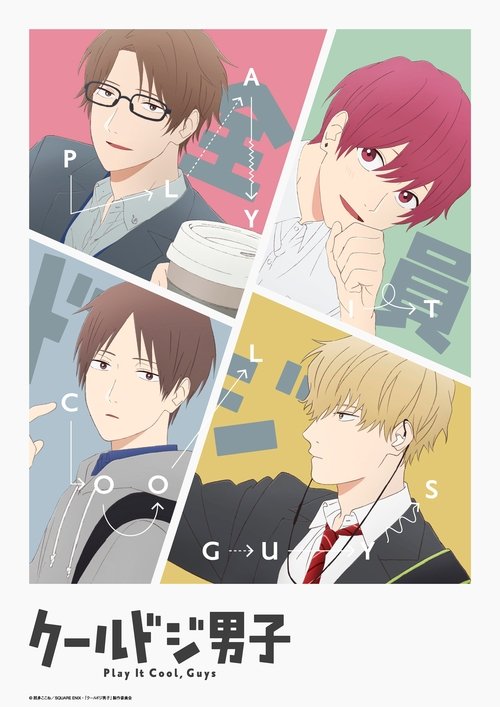 Play It Cool, Guys
Season 1
First Air Date: October 11, 2022

| | | |
| --- | --- | --- |
| First Aired on | : | 2022 |
| Episodes | : | 24 episodes |
Episodes
1x24 Episode 24 (March 28, 2023)
---
---
1x23 Episode 23 (March 21, 2023)
---
---
1x22 Episode 22 (March 14, 2023)
---
---
1x21 Episode 21 (March 07, 2023)
---
---
1x20 Episode 20 (February 28, 2023)
---
---
1x19 Episode 19 (February 21, 2023)
---
---
1x18 Episode 18 (February 14, 2023)
---
---
1x17 Episode 17 (February 07, 2023)
---
---
1x16 Umbrella and… (January 31, 2023)
---
---
1x15 Talking About Love (January 24, 2023)
---
---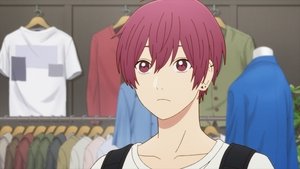 1x14 Nice Location (January 17, 2023)
---
---
1x13 Reunion (January 10, 2023)
---
---
1x12 Progress (December 27, 2022)
---
---
1x11 Everyday (December 20, 2022)
---
---
1x10 Day Off (December 13, 2022)
---
---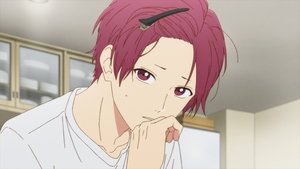 1x09 Bento (December 06, 2022)
---
---
1x08 Detour (November 29, 2022)
---
---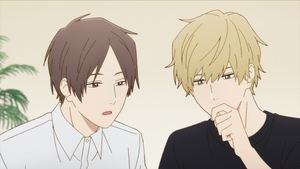 1x07 Loop (November 22, 2022)
---
---
1x06 Things in Common (November 15, 2022)
---
---
1x05 Shared Table (November 08, 2022)
---
---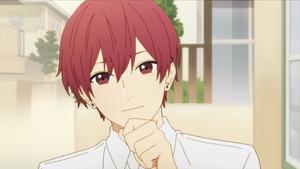 1x04 Shiki Souma (November 01, 2022)
---
---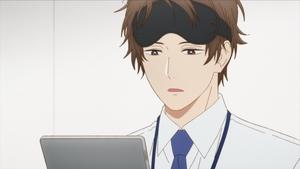 1x03 Mima Takayuki (October 25, 2022)
---
If you were to judge Mima Takayuki by his looks and competence at work, you would not guess that he makes silly mistakes a lot. His colleagues say that he's "unofficially in charge of soothing" everyone because of that.
---
1x02 Futami Shun (October 18, 2022)
---
Futami Shun is a high schooler with good looks who excels at all types of sports. He is a tryhard who hates losing, and he wants to pass off his flubs as intentional.
---
1x01 Ichikura Hayate (October 11, 2022)
---
Guys who are cool and good-looking, but a tiny bit awkward. This is a story of guys who pull off being cool despite not always being on the ball.
---