Loonatics Unleashed
Season 1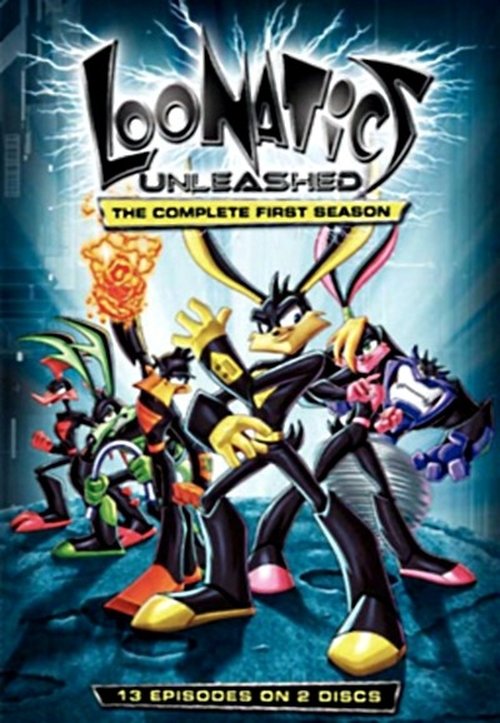 Loonatics Unleashed
Season 1
First Air Date: September 17, 2005

| | | |
| --- | --- | --- |
| First Aired on | : | 2005 |
| Episodes | : | 13 episodes |
Episodes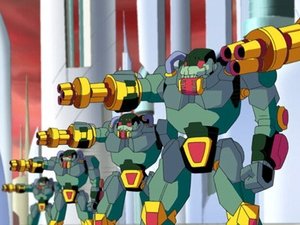 1x13 Acmegeddon (2) (May 13, 2006)
---
Zadavia reveals the location of Optimatus' hideout and the rescue on Danger Duck. When Zadavia is captured, the Loonatics must rescue her, save Acmetropolis, and defeat Optimatus.
---
1x12 Acmegeddon (1) (May 06, 2006)
---
Mallory Mastermind, Sypher, Weathervane, and Massive have been unwillingly recruited by a mysterious alien being known as Optimatus.
---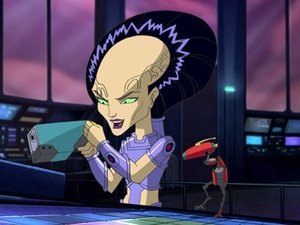 1x11 The Menace of Mastermind (February 18, 2006)
---
The Loonatics take on an old enemy of Tech: Mallory Mastermind. When Mallory escapes from prison, she swears revenge on Tech. It will take all the genius Tech has to defeat this genius of a foe.
---
1x10 Time After Time (February 11, 2006)
---
Time Skip, a villain who can control time, plans revenge on the military for stealing his design for the Trolbot 9000.
---
1x09 Sypher (November 26, 2005)
---
Drake Sypher possesses the power to absorb the abilities of anyone that touches him, and decides he should be the one person getting the fame and glory of being a hero.
---
1x08 Stop the World I Want to Get Off (November 19, 2005)
---
A new villain named Massive uses his ability to control gravity to commit several robberies all over Acmetropolis.
---
1x07 The World is My Circus (November 12, 2005)
---
A popular intergalactic circus featuring unique creatures from across the galaxy comes to Acmetropolis to entertain the citizens.
---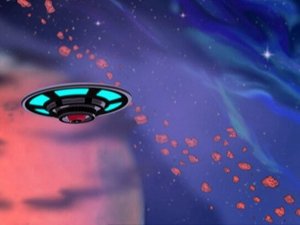 1x06 The Comet Cometh (November 05, 2005)
---
The citizens of Acmetropolis are celebrating the Loonatics on the one-year anniversary of the meteor strike, when the sky is suddenly filled with pieces of rock falling from the stars.
---
1x05 Going Underground (October 29, 2005)
---
Parts of Acmetropolis are left underground after an earthquake strikes.
---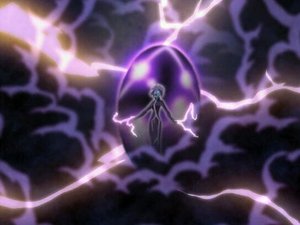 1x04 Weathering Heights (October 08, 2005)
---
When lightning strikes an overly jealous girl who wanted to be a weather personality, she becomes Weathervane, a being with the power to control weather, and bring forth chaos on Acmetropolis! It's up to the Loonatics to stop her before she destroys Acmetropolis with her "rain" of terror!
---
1x03 The Cloak of Black Velvet (October 01, 2005)
---
Zadavia sends the Loonatics of a mission involving Black Velvet, the new bad girl.
---
1x02 Attack of the Fuzz Balls (September 24, 2005)
---
The planet is in the grip of Fuz-Z mania when a cute little creature becomes one of the most popular pets in Acmetropolis thanks to Professor Zane, who says that he found them shortly after the meteor strike.
---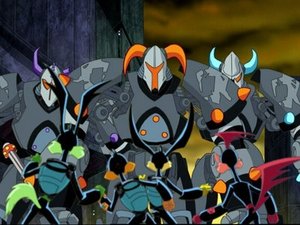 1x01 Loonatics on Ice (September 17, 2005)
---
An extremely large iceberg appears and threatens to put Acmetropolis into a new Ice Age. It's up to the Loonatics to save the city before it's frozen over. Who is behind this extreme disaster and why?
---