Degrassi
Season 7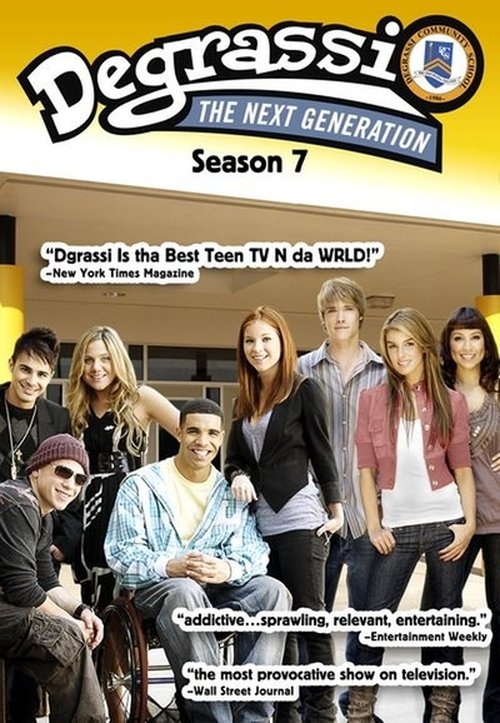 Degrassi
Season 7
First Air Date: January 13, 2008

| | | |
| --- | --- | --- |
| First Aired on | : | 2008 |
| Episodes | : | 24 episodes |
Episodes
7x24 We Built This City (June 23, 2008)
---
Degrassi's Class of 2007's dance and graduation ceremony is approaching. Liberty has a plan to make the ceremony perfect but events don't go according to plan, which puts Emma and Toby at odds with Liberty.
---
7x23 If This Is It (June 16, 2008)
---
Spinner and Jimmy couldn't be any happier that exams are finally ending and graduation is approaching. Though Spinner must face a difficult decision that can change his future.
---
7x22 Don't Stop Believing (June 09, 2008)
---
Both Paige and Ellie receive news that will unexpectedly change Marco's world around.
---
7x21 Everything She Wants (June 02, 2008)
---
Mia is finally getting her life back on track with the help of Lucas, but when Lucas suggests to live a little, things get out of hand. Meanwhile, Emma must face a ghost from her past.
---
7x20 Ladies Night (May 26, 2008)
---
Anya decides to run the "Free The Children" campaign at Degrassi which creates tension between both Holly J. and Sav. When Anya creates a solution to end the tension, she finds herself in a battle against the Queen Bee herself.
---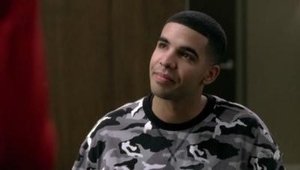 7x19 Broken Wings (May 12, 2008)
---
Jimmy finally gets the news he's been waiting for - he's been accepted into his dream college, but he's got other things on his mind. He is slowly discovering that he has other options when it comes to his real dream - walking again. When Jimmy makes a shocking discovery about his father, he decides to take what is rightfully his.
---
7x18 Another Brick In The Wall (May 05, 2008)
---
Darcy and Emma try to help Snake go back to school. He accepts, but after the "welcome" he receives, he prefers to give up and stay home, which makes Spike consider a break between them. After Holly J. asks Toby to tutor her, she starts liking him.
---
7x17 Talking In Your Sleep (April 28, 2008)
---
Paige and Griffin's relationship isn't easy--especially with some disturbing secrets.
---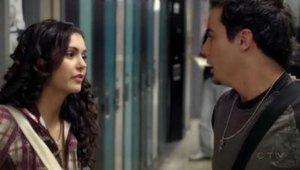 7x16 Sweet Child O' Mine (April 21, 2008)
---
Mia finally joins the spirit squad and finds her past is back to haunt her. Meanwhile Manny wants to meet Jay's parents.
---
7x15 Got My Mind Set On You (April 14, 2008)
---
Derek and Danny work on a project together with Peter and a Lakehurst transfer student, Rachel, only to find out it's not that easy to do. Meanwhile, Emma tries to have a "normal" life while Snake is still suspended from school because of Darcy's lies.
---
7x14 Bust A Move (2) (April 07, 2008)
---
Jay and Manny have relationship problems. Emma, Manny, Liberty, and Ashley hit the road on a college trip and Jimmy and Spinner have problems finding a ride to get to them.
---
7x13 Bust a Move (1) (March 31, 2008)
---
Jay and Manny have relationship problems. Emma, Manny, Liberty, and Ashley hit the road on a college trip and Jimmy and Spinner have also go on a road trip only to run into problems of their own.
---
7x12 Live to Tell (March 24, 2008)
---
Darcy is having trouble dealing with the aftermath of being raped and goes crazy. She tries to seek attention from Mr. Simpson. She later accuses Mr. Simpson of sexual harrassment. Meanwhile, Jimmy and Ashley have relationship problems as Jimmy starts to hang out with, Trina, a girl from physio.
---
7x11 Owner of a Lonely Heart (March 17, 2008)
---
Marco is low on cash and does something he never thought he would. Manny starts to hang with Jay and when her dad gets mad, she fakes the fact they are engaged.
---
7x10 Pass the Dutchie (March 10, 2008)
---
Spinner uses weed, because he thinks it might help with his pain. But it only make things worse, especially when Jane becomes jealous about him and Darcy. Paige hates her new job, so she starts hanging out more with Ellie and Marco, so she doesn't have to go back.
---
7x09 Hungry Eyes (March 03, 2008)
---
Emma tries to endorse Purple Dragon drinks, meanwhile Mia teaches Sav how to kiss.
---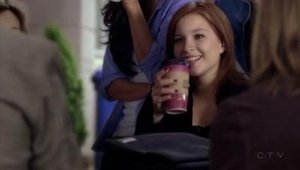 7x08 Jessie's Girl (March 10, 2008)
---
Ellie finds that Caitlin is not just taking over her class but taking over her boyfriend as well. Meanwhile a project allows Mia to have an advantage over Holly J and Anya.
---
7x07 We Got the Beat (March 03, 2008)
---
Manny tries to sabotage her parents' plans for her birthday party by finding a horrible date for the event. Meanwhile, Jimmy finds out about Ashley's betrayal.
---
7x06 Death Or Glory (2) (February 18, 2008)
---
Marco finally accepts that Dylan is gone and starts to socialize. Spinner seems to be doing himself in before his illness has a chance to.
---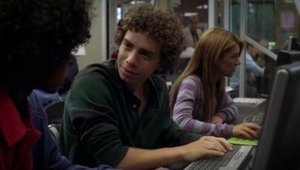 7x05 Death Or Glory (1) (February 11, 2008)
---
Spinner manages to impress his Lakehurst crush, Jane, but when he gets into a fight, he receives a scary diagnosis. Darcy starts to act out in class, just after she gets out of counseling.
---
7x04 Love Is A Battlefield (February 04, 2008)
---
Ashley learns that Craig's debut album includes a song she wrote, but was not given the proper credit. Therefore, she decides to go back into music, but finds herself outshined by Jimmy.
---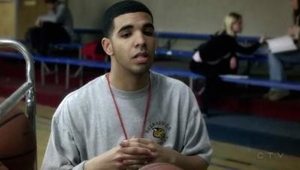 7x03 It's Tricky (January 28, 2008)
---
Paige gets a job in the fashion industry, but her relationship with Alex - who is being lazy after completing her education at Degrassi - is threatened by both Paige's job and Alex's attitude. At Degrassi, Manny reconnects with Damien, but the both of them clash over the issue of merging the Degrassi and Lakehurst organizations.
---
7x02 Standing In The Dark (2) (January 21, 2008)
---
Darcy realizes that she and Peter did not have sex, and discovers a secret which may haunt her for a long time. Ellie fixes Marco up with another guy, since Dylan seems to be neglecting their relationship.
---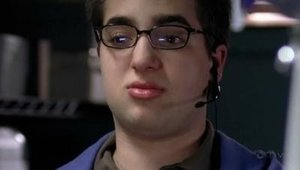 7x01 Standing In The Dark (1) (January 14, 2008)
---
When Lakehurst has a fire, the students are forced to attend Degrassi which angers many students, especially Toby, who has still not gotten over JT's death. Darcy and Peter's relationship comes out into the open, but later at a ski party, something happens which may change the course of their relationship.
---