Degrassi
Season 4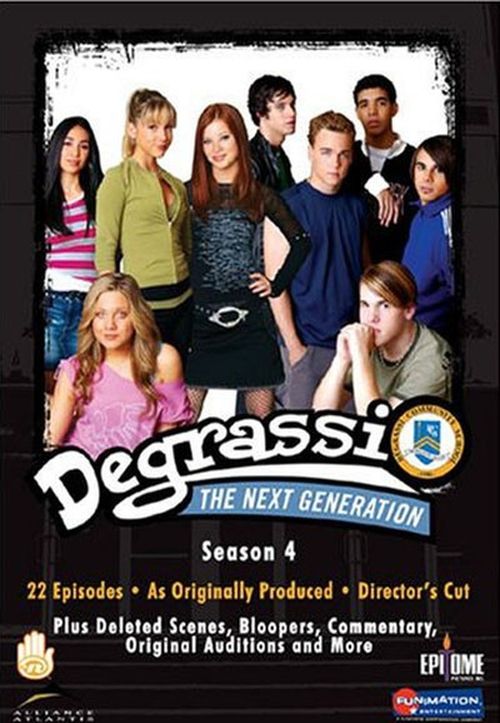 Degrassi
Season 4
First Air Date: September 06, 2004

| | | |
| --- | --- | --- |
| First Aired on | : | 2004 |
| Episodes | : | 22 episodes |
Episodes
4x22 Goin' Down the Road (2) (February 14, 2005)
---
Craig leaves London heartbroken because of Ashley's rejection. His ever-so-fragile mental stability is pushed to such a breaking point that Craig seeks solace by living in the Degrassi boiler room.
---
4x21 Goin' Down the Road (1) (February 07, 2005)
---
Craig is upset Ashley is going away to London for the summer because he fears she will dump him for someone else. He plans to show up in London to surprise her but his romantic gesture terribly backfires. Jay and Silent Bob start shooting their movie and Catlin makes a big mistake after going to a bar with Kevin Smith.
---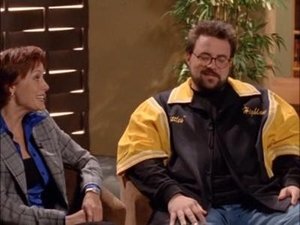 4x20 West End Girls (January 31, 2005)
---
The war between Manny and Paige continues when Paige takes credit for Manny's choreography in the Spirit Squad's last routine of the year. Manny reaches the breaking point and starts plotting appropriate revenge. Catlin interviews Kevin Smith about his new project called "Jay and Silent Bob Go To Canada, Eh?"
---
4x19 Moonlight Desires (January 31, 2005)
---
Dylan would like more from his relationship with Marco, meanwhile Spinner and Jay attempt to break into Degrassi.
---
4x18 Modern Love (January 24, 2005)
---
Paige and Matt (Mr. Oleander) desperately try to keep their relationship a secret but it seems to be an impossible mission when Mr. Simpson spies them together at the park and Manny spreads rumors about them to Hazel. Emma has a ladies night and all her girlfriends are head over heals for Emma's new neighbor, Chester.
---
4x17 Queen of Hearts (January 17, 2005)
---
Ellie has begun playing cards at home with Alex, Dylan, Craig and others. But when Alex wants to keep playing and playing for money will Ellie give up her rent money or will this card shark lose it all? Meanwhile Paige who has a secret affair is wondering if there are more secrets than she knows already.
---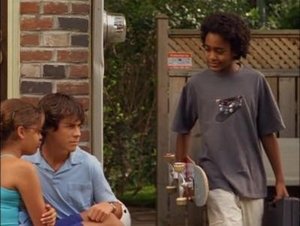 4x16 Eye of the Tiger (December 14, 2004)
---
Everyone is thrilled when Jimmy finally returns to school. Unfortunately for Spinner, Jimmy's return means revealing the truth about what happened that fateful day and dealing with the repercussions. Spinner deeply wants to redeem himself but how can he fully be forgiven for telling Rick that the prank was Jimmy's idea? Danny disapproves of the relationship between J.T. and Liberty.
---
4x15 Secret (2) (December 07, 2004)
---
Emma keeps her "friends with benefits" relationship with Jay a secret and vows not to tell anyone what goes on at the ravine. But when Emma receives some devastating news, can she keep it to herself much longer? Meanwhile, Jimmy is fed up with being pitied and enlists the help of Craig and Marco to sneak out of the rehab center for a concert by his favorite band.
---
4x14 Secret (1) (November 30, 2004)
---
Ever since the trauma of the shooting, Emma has been distancing herself from her friends and neglecting her typical interests. Emma discovers a scandalous secret when she goes to the ravine with Jay but instead of turning everyone in, Emma decides to join in on the raunchy ravine activities.
---
4x13 Bark at the Moon (November 23, 2004)
---
Paige attempts to get Mr. O alone, while Spinner is disappointed when Manny becomes interested in a new student.
---
4x12 Voices Carry (2) (November 09, 2004)
---
In the conclusion, Craig proceeds to embarrass Ashley during the reception at her father's wedding.
---
4x11 Voices Carry (1) (November 02, 2004)
---
Craig is suffering from mood swings and Ashley seems to be the only one who can help, Ashley's dad is planning to get remarried, elsewhere J.T. and Liberty attempt to work together on the school musical.
---
4x10 Neutron Dance (October 26, 2004)
---
Despite everything that transpired between them, Craig and Ashley start to develop a friendship. Craig clashes with his band when he suggests Ashley become their new member. Hazel brings Paige along to a yoga class taught by Mr. Oleander, the hot new teaching assistant.
---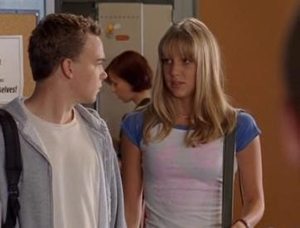 4x09 Back in Black (October 19, 2004)
---
In the aftermath of the school shooting everybody is talking as they need to get some closure over what happened, but Sean who thinks he has everything under control may not be as well adjusted as he though and may have to take a trip back home to confront his past. Meanwhile JT and Danny have shun Toby out for making friends with the school shooter plus Toby is planning on going to Rick's funeral.
---
4x08 Time Stands Still (2) (October 12, 2004)
---
After being humiliated Rick returns to Degrassi with a handgun in his backpack and prepares to do the unthinkable and get revenge upon the students of Degrassi for laughing and humiliating him in the TV game show. Also one person will not survive this school shooting.
---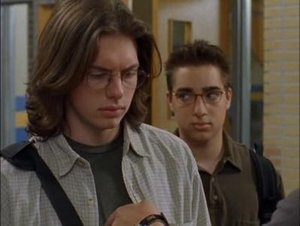 4x07 Time Stands Still (1) (October 05, 2004)
---
Rick has made friends with both Emma and Toby and when he's forced to work with Jimmy he may make another new friend but when Spinner, Jay and Alex rain on his parade he takes extreme measures. Meanwhile Joey has to sell his home and gets help from an old flame.
---
4x06 Islands in the Stream (September 28, 2004)
---
After being fired from the DOT it seems she'll never be able to pay Spin back for what she did to his car, but that's not all she may have to worry about as Hazel shows her some convincing photos of foul play. Meanwhile in Mr.Simpsons MI class Toby and Rick partner up but they start to compete for who can get more kisses.
---
4x05 Anywhere I Lay My Head (September 28, 2004)
---
Ellie and Sean are getting closer than ever, so close that he wants her to move in but she denies him but it might not be such a bad idea when her house catches on fire. Meanwhile at the spirit squad car wash, Paige is sick and Spinner has his eye on....Manny?
---
4x04 Mercy Street (September 21, 2004)
---
When Rick returns to Degrassi, Emma helps Paige and her friends protest to keep him out. J.T. worries that he doesn't measure up to Craig for Manny.
---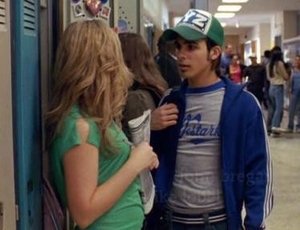 4x03 King of Pain (September 21, 2004)
---
Marco runs for Student Council President, but he could lose just more than just President when he finds out who his opponent is- Alex. Emma becomes jealous when Liberty gets closer to Chris.
---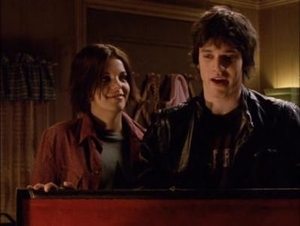 4x02 Ghost in the Machine (2) (September 07, 2004)
---
The pressure of the trial combined with confronting Dean sends Paige into a destructive downward spiral. Craig receives a generous 16th birthday present from his late father, which causes a rift between Craig and Joey.
---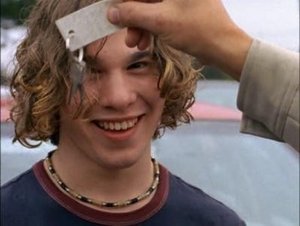 4x01 Ghost in the Machine (1) (September 07, 2004)
---
Season 4 begins with Paige, Spinner, Marco, Jimmy, and Hazel entering Grade 11. Spinner buys a car with the money he's earned at The Dot, and Paige receives a summons to testify at the trial of the guy who raped her.
---