Degrassi
Season 3
Degrassi
Season 3
First Air Date: September 16, 2003

| | | |
| --- | --- | --- |
| First Aired on | : | 2003 |
| Episodes | : | 22 episodes |
Episodes
3x22 The Power Of Love (March 29, 2004)
---
It's the end of the year at Degrassi. Jimmy wants the last dance experience to be perfect for his date and friends before he leaves for the summer, so he treats for dinner and a limo. The limo is a huge disappointment and the driver (played by Billy Ray Cyrus) gets arrested while the kids are having dinner. The bill for the dinner includes the charges for the lunch Paige and Spinner stiffed them on in an earlier episode. When they finally get to the dance, the place is on fire - literally. Sean is failing his classwork from all the late night partying, but Mr. Simpson gives him a last chance to make it up. Feeling guilty for stealing his laptop, Sean comes clean, but getting Mr. Simpson's forgiveness is not easy, until he has car trouble and Sean offers to repair it for only the cost of the parts. Joey asks Caitlin to move in, but she has to take care of business first.
---
3x21 Our House (March 29, 2004)
---
Seans brother (Tracker) gets a job in Alberta but Sean doesn't want to move so he stays on student wellfare and lives in his brothers house. But when he throws a party he notices that he can't handle living by himself. Meanwhile, Liberty convinces J.T. to ask Manny to the semi-formal and he does but when he sees her with Craig he starts to get second thoughts.
---
3x20 I Want Candy (March 22, 2004)
---
Paige and Spinner decide to take a day off from school. Paige invites Ashley to come along and Ashley announces she's leaving Degrassi. Paige and Spinner have to show her a good time and try to convince her to stay. Meanwhile, Emma discovers Mr. Simpsons will and worrys his chemo has failed.
---
3x19 It's Raining Men (March 15, 2004)
---
Marco has had his eye on Dylan for 6 months. But, things look gloomy as Tom gets closer to Dylan. But, with Spinner's help, Marco asks Dylan out on a date. Funny things happen. Marco throws a scary fit over a bee, gets nervous about holding Dylan's hand at the movie, and having to deal with Marco's homophobic father. But, even after one disaster after another, Dylan asks Marco out on another date, and even gives him a kiss! Meanwhile, JT is in a commercial about fries and everyone teases him about it. Everyone but Manny that is.
---
3x18 Rock and Roll High School (March 08, 2004)
---
There's a battle of the bands and Craig's sure that his band has got what it takes to win a trip to New York City for a recording contract. Ashley has the exact same idea with PMS. For Ashley, this battle means everything. She must beat Craig and get him back at him for cheating on her with Manny. Ashley works her group almost until they cant stand it. Craig wonders if the contest is really worth it if its just revenge things for Ashley. He apologizes to her . . . but for the wrong thing. After having trouble coming up with the perfect lyrics, Craig saves the day just in time, winning the competition for his band and telling Ashley ""What I Know is that I'm sorry."" Meanwhile, back at Joey's, Angela gets spoiled by Caitlin. But, can things go too far between Angie and Caitlin?
---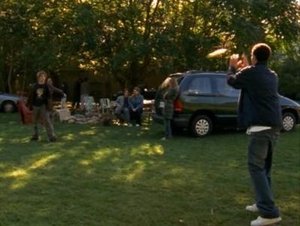 3x17 Don't Dream It's Over (February 23, 2004)
---
Paige gets to use her parents van and decides to take Spinner, Jimmy, Hazel and Terri on a Saturday afternoon road trip. When Terri decides to bring Rick as her date, the rest of the group is shocked. While Jimmy, Hazel and Spinner play Frisbee, Paige reminds Terri that Rick is dangerous. But instead of listening, Terri defends him. Their discussion provokes Rick, who listens in, gets angry and takes off in a huff. Terri is forced to choose between her loyalties to Paige and her feelings for Rick, and decides to follow Rick into the woods. Feeling angry and betrayed, Rick knocks Terri down. She hits her head on a rock and is knocked unconscious. When Paige and the gang show up to find out what happened, Rick runs away. Later, with Terri in the hospital facing brain surgery, Paige and Spinner admit to Terri's father they knew Rick was abusive but that they thought the situation was under control. Did Paige and Spinner fail their friend Terri? Meanwhile, Ellie decides to make plans with
---
3x16 Take On Me (February 16, 2004)
---
Five kids from different worlds are stuck in a room - on a Saturday! When Raditch introduces Saturday detention, Sean, Ellie, Hazel, Jimmy and Toby are the first inductees. Despite being in different cliques, the students come to realize that they're all in the same boat together. With a school all to themselves, they have a lot more fun than they anticipated. But will these new-found friendships survive Monday morning?
---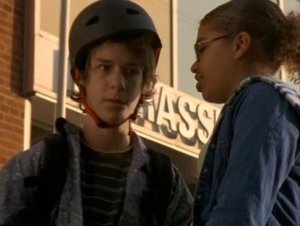 3x15 Accidents Will Happen (2) (February 09, 2004)
---
Manny's tempted by the romantic family scenario Craig paints and begins to think she and Craig really could keep this baby. Even Ashley shares the news with the entire cafeteria. But after she and Craig fail miserably at taking care of Baby Jack, Manny has to confront the reality of being a mother at her age. She can't do this! But can she carry the baby full-term and give it up for adoption? Or should she deal with this now, and have an abortion? JT's finally had enough of Liberty's go-nowhere crush and tells her to move on. So when she's paired with Sean on a history project, she's decides that Sean's the latest target of her affections. Impressing Sean takes a lot more effort and ingenuity than she anticipated, but in the process, she discovers someone else has a crush of their own-on her.
---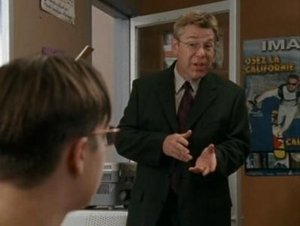 3x14 Accidents Will Happen (1) (January 26, 2004)
---
There's a big gymnastics meet at Degrassi, and Manny's going to lead the team to gold! But when she starts to feel sick, she fears that her queasy stomach might be more than the flu or even a case of bad nerves. And she's suddenly not sure she and Craig used protection when they had sex. Not knowing where to turn (it's sure not going to be her strict mom), Manny turns to Emma's mom Spike, the one person she knows who's been in her shoes. When Manny's worst fears are realized, she finds support from Spike, Emma and even Craig, who takes the news surprisingly well. Toby's feeling more and more shut out of JT's new world of hanging with the cool kids, especially when Jimmy invites JT to DJ Mad Bullets concert. So Toby comes up with a plan to win Jimmy over: he'll hack into the school's computer system and alter Jimmy's math grade. After all, if there's one thing a nerd like Toby knows, it's computers! So what can go wrong?
---
3x13 This Charming Man (December 10, 2003)
---
Things are back on track for Emma now that she's officially over Sean. Newly single Chris has even asked her out! But when she hears rumours that Sean's gang is stealing things from Degrassi (including Mr. Simpson's laptop), Emma becomes obsessed with bringing Sean to justice. But is she really interested in making the school a safer place, or does she just want Sean to pay for breaking her heart? Paige, Spinner and Jimmy are inching closer to freedom when they all begin Driver's Ed. Paige is a natural, logging tons of road practice, thanks to her brother, while Spinner's a nervous wreck about getting behind the wheel. But the pair take a wrong turn when Paige loses her concentration when driving with their seriously hot instructor, Mr. Falcone.
---
3x12 Holiday (2) (December 17, 2003)
---
Ashley and Manny both figure out what Craig is doing to them. Joey breaks up with Sydney after he realizes that he is in love with Caitlin. He goes to the airport with Craig and Angela and stops Caitlin before the plane takes off.
---
3x11 Holiday (1) (December 17, 2003)
---
The holiday season is fast approaching and the Jeremiah house is abuzz - Angela has her upcoming Christmas skating pageant, Craig and Ashley are a serious item, and Joey and Sydney are getting serious themselves. As Sydney organizes the perfect Christmas, Caitlin feels like the odd girl out. But she's really thrown when she and Joey share an unexpectedly intimate moment, leaving Caitlin to wonder if she and Joey can ever just be friends. Underneath Craig's holiday cheer lurks a big secret -he's still seeing Manny behind Ash's back. And lately, he's wondering if he made the right choice. But the choice is made for him when Ash sneaks a peek at the present Craig bought for her -- a figure skater charm bracelet? -- only to discover Manny wearing it the next day. When Ash confronts Manny, the girls find out that Craig's been lying to them both.
---
3x10 Never Gonna Give You Up (November 19, 2003)
---
Terri's in heaven-- not only does she have a terrific boyfriend, the wonderful, romantic Rick, she also has the lead in a school play! Rick's being really supportive, offering her some helpful performance advice (his mom's an actress at Stratford!). But Hazel doesn't find Rick's advice helpful at all. She thinks Rick's controlling and abusive. When Hazel raises her suspicions with the rest of Terri's friends- and Terri starts coming to school with cuts and bruises- she convinces Terri that Rick is far from the perfect boyfriend. JT's been spending more and more time hanging out with Paige and her Grade 10 friends, much to Spinner's annoyance. So Spinner begins a campaign of embarrassment to drive JT back to his rightful place with the other Grade 9 geeks and losers. But JT's not going to relinquish his new popularity without a fight!
---
3x09 Against All Odds (November 05, 2003)
---
Emma decides it's time to move on in matters of the heart when she realizes she has feelings for new kid Chris. With some encouragement from Manny, Emma hooks up with Chris at a rave-- even though he has a girlfriend. But as Emma and Chris get closer, she realizes she can't be with him if he's still with someone else. Meanwhile Manny takes her own advice when she discovers that Craig's at the rave too – without Ashley. When Emma finds out how far Manny's willing to go to get what she wants, it's the final straw in their friendship. Spinner and Jimmy are both in trouble with their math grades so they ask Marco to tutor them during a Friday-night study session. Spinner's discomfort with Marco's homosexuality soon has him misinterpreting all of Marco's behaviour and he ends up convinced that Marco has a crush on him.
---
3x08 Whisper To A Scream (November 12, 2003)
---
With stress in her life, Ellie starts to cut, but finds help from an unlikely source.
---
3x07 Should I Stay Or Should I Go? (October 29, 2003)
---
Things are pretty hot between Craig and Ashley, but he's disappointed that she keeps pulling back from going all the way. She wants to know Craig loves her, and since he is unable to express himself in words, Craig pours his heart into song. With her heart melting, Ash decides she's ready. An exuberant Craig can't help sharing the news with Spinner, whose innuendo-laced jokes cause Ash to call the whole thing off. Craig storms out followed by Manny, who offers Craig a sweet, supportive shoulder to cry on. Soon, Craig and Manny are caught up in the moment—a moment that goes farther than either of them anticipated. Worried about her husband's deteriorating spirits during his chemo, Spike enlists Joey's help in cheering him up. Reluctantly, Snake joins Joey for a night of bowling and is definitely not impressed when his troubled high school buddy Wheels shows up – until he shares how he dealt with his own checkered past.
---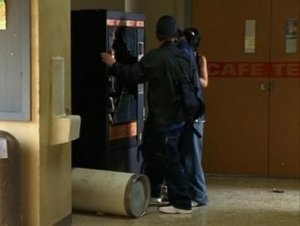 3x06 Gangsta Gangsta (October 22, 2003)
---
Things haven't been going very well for Sean lately. Emma's busy dealing with Snake's illness and a brand new baby brother and Tracker's busy leading the exciting life a normal 20-something. Feeling lonely and neglected, Sean's drawn to car-loving, tough- talking Jay and his group of buddies. Jay and the gang welcome Sean into their circle and Sean finally feels like he belongs. When Jay asks Sean to prove himself by stealing a keyboard from the MI Lab, Sean goes one step further, stealing something even bigger. JT's been spending more time with Paige and the popular kids and he seems reluctant to share the limelight with Toby. But when JT has a wet dream about (gasp) Liberty while sleeping over at Toby's, Toby uses the information as an in with the cool gang.
---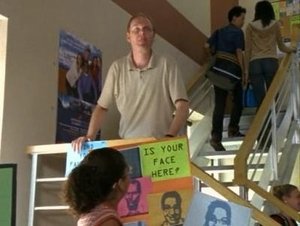 3x05 Pride (2) (October 15, 2003)
---
After finding out that Marco is gay, Spinner starts picking on him and decides to cut Marco out of his life. Meanwhile Snake decides to shave off all of his hair because of his newly discovered illness, which would have made it fall out anyway.
---
3x04 Pride (1) (October 08, 2003)
---
Ellie wants to stop pretending and have Marco tell everyone he is gay. But things are getting even hotter when Marco has his eye on Paige's older brother but Spin is determined to land him a date with Hazel. Meanwhile Snake gets a cold but after he passes out, Emma thinks it may be more than that.
---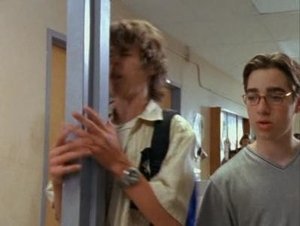 3x03 U Got The Look (October 01, 2003)
---
Manny's ready for a major image upheaval. She's sick of being cute. She's sick of being adorable. She's ready to be hot. But when all the attention from her new style goes to her head, she may lose more than just her old look. Meanwhile, Joey's in heaven when Craig's band asks to use the garage for rehearsals, but all his nostalgia might drive a wedge in his relationship with Craig.
---
3x02 Father Figure (2) (September 17, 2003)
---
Emma is in the room with her dad and she finds out he is brain-damaged. She tells him she is Emma and she embraces him but soon the nurse discovers she sneaked upstairs even though Craig was keeping the look out. So Emma gives him her address so they can write to each other. Joey has to drive to Stouffville to pick them up and Spike isn't happy when she gets home. Emma tells her mom off for lying to her. The next day at school Snake tells Emma that Spike didn't tell her to protect her. Meanwhile Shane shows up and makes a horrible racket at the house while Spike goes into labor.
---
3x01 Father Figure (1) (September 17, 2003)
---
Grade 9 starts and Emma's mom is 9 months pregnant. After Emma has been mistaken at school for being Snake's daughter, this inspires her to find her birth father. When she asks her mom she says no. But Emma goes on the internet to find his address. She finds it then the next day in school she cuts class with Craig to find him. The first place she goes to turns out to be the wrong address. Then she and Craig return to Emma's house and find the real address. They take the subway to Stouffville to find him. Ending up at a doctor's building Emma sneaks upstairs and goes to the room. She opens the door and faces her dad with a big surprise.
---