The Fresh Prince of Bel-Air
Season 6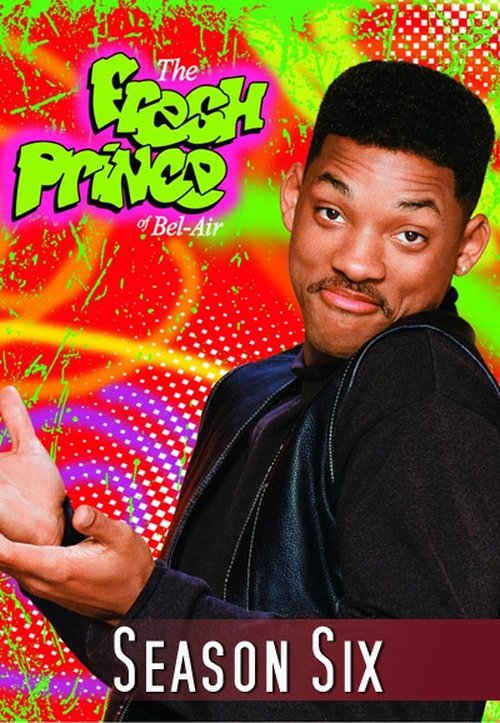 The Fresh Prince of Bel-Air
Season 6
First Air Date: September 18, 1995

| | | |
| --- | --- | --- |
| First Aired on | : | 1995 |
| Episodes | : | 24 episodes |
Television's freshest comedy, The Fresh Prince of Bel-Air, hits its stride in its sixth and final season. After Will (Will Smith) becomes Hilary's (Karyn Parsons) talent coordinator, her show goes national and she is lured to New York, where Ashley (Tatyana Ali) hopes to model. When Philip (James Avery) presides over a high-profile Hollywood case, his ambition almost ruins his marriage. In the series finale, he shows the house to prospective buyers played by classic sitcom stars Sherman Hemsley, Isabel Sanford and Marla Gibbs (The Jeffersons), and Gary Coleman and Conrad Bain (Diff'rent Strokes). With their home sold, the Banks parents head east to be closer to Ashley and Hilary; butler Geoffrey (Joseph Marcell) moves to London; Carlton (Alfonso Ribeiro) attends Princeton; and Will looks forward to his post-college future. Chris Rock, Wayne Newton, Dick Clark, B.B. King, Jay Leno, William Shatner, Regis Philbin, Richard Roundtree and Jaleel White (Family Matters) also guest star.
Episodes
6x24 I, Done (2) (May 20, 1996)
---
The Banks move out. The Jeffersons are about to move in. And Will turns out the lights.
---
6x23 I, Done (1) (May 20, 1996)
---
The mansion's for sale and everybody's in the fast lane... except Will, who's stuck on life's soft shoulder.
---
6x22 Eye, Tooth (May 13, 1996)
---
William Shatner stars as Hilary's talk-show guest, but Will must find a way to beam him from the dentist's chair to the set. Meanwhile, Hilary's show treks to New York and Ashley insists on tagging along.
---
6x21 I, Stank Hole in One (May 06, 1996)
---
On Live with Regis and Kathie Lee, Hilary subs for Gifford but doesn't see eye-to-eye with co-host Philbin. Meanwhile, Will subs for Carlton in a golf tourney and gets buddy-buddy with Philip, making Carlton jealous.
---
6x20 I, Stank Horse (April 22, 1996)
---
Philip expects Ashley to decline an offer for what he considers a degrading role in an ad by a director who could also give her a recommendation to a top New York school.
---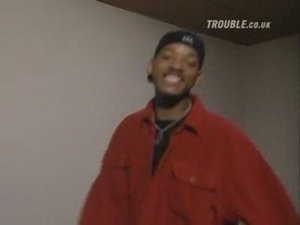 6x19 I, Whoops, There It Is (April 15, 1996)
---
Dick Clark has a cameo on this backstage outing that has Will Smith visiting with series stars and screening series bloopers.
---
6x18 Hare Today... (April 08, 1996)
---
The church's widowed reverend is a man of esteemed reputation, but not in the eyes of Will - who spies him making a play for Aunt Vivian.
---
6x17 The Butler's Son Did It (March 18, 1996)
---
Geoffrey's life changes overnight when a man claiming to be his long-lost son shows up and charms everyone - except Will, who discovers the guy's not what he seems. Meanwhile, Hilary starts writing her autobiography, and an early childhood photo reveals a shocking secret.
---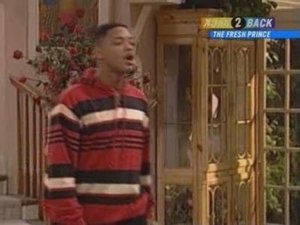 6x16 I, Bowl Buster (February 26, 1996)
---
After being accepted at Princeton, a worried Carlton changes his life plans and retreats to a place where everybody knows his name - the bowling alley.
---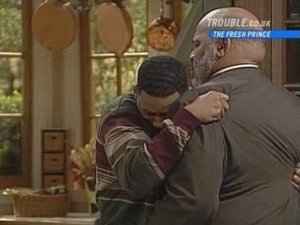 6x15 Breaking Up is Hard To Do (2) (February 19, 1996)
---
Breaking up may not be so hard to do for an angry Vivian, but when Philip finds he's lost without her, Will and Carlton conspire to reunite them.
---
6x14 Breaking Up is Hard To Do (1) (February 12, 1996)
---
Ka-boooom! That explosion you hear is Philip and Vivian's marriage after Philip decides to go into politics.
---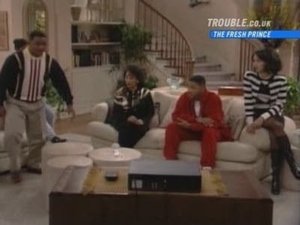 6x13 I, Clownius (January 15, 1996)
---
It's no laughing matter when a bomb-toting clown holds Philip hostage in the courtroom on the day of the showbiz madam's sentencing.
---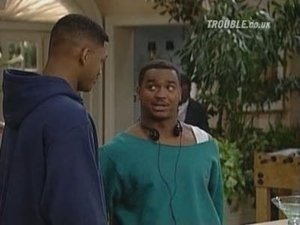 6x12 Boxing Helena (January 08, 1996)
---
Will's pride is on the ropes when a gorgeous boxing instructor KOs him at the gym.
---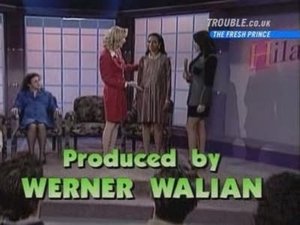 6x11 I, Ooh, Baby, Baby (December 11, 1995)
---
Hilary's show has its national premiere. What more could she possibly want? How about a baby?
---
6x10 There's the Rub (2) (November 20, 1995)
---
Will and Philip are arrested at a massage parlor on Thanksgiving. Hilary and Carlton get a lesson in humility at the homeless shelter.
---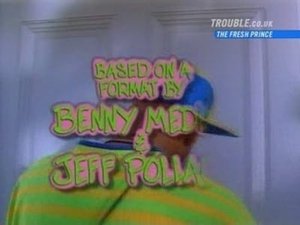 6x09 There's the Rub (1) (November 20, 1995)
---
Hilary and Carlton volunteer at a homeless shelter on Thanksgiving, while the extended family fills up on holiday treats.
---
6x08 Viva Lost Wages (November 13, 1995)
---
Carlton is on a roll in Vegas, celebrating his birthday at the gaming tables with Will in tow but suddenly the tables turn, and the duo enter a dance contest to recoup their losses.
---
6x07 Not With My Cousin You Don't (November 06, 1995)
---
Freakin' out! On the home intercom, Will and Carlton overhear Ashley talking about sex.
---
6x06 Not, I Barbecue (October 23, 1995)
---
Will and Carlton's double date ends unromantically when a big bruiser shows up looking for his squeeze.
---
6x05 The Script Formerly Known As (October 16, 1995)
---
Will decides to book a juror dismissed from Philip's big show-biz madam sex-scandal case for Hilary's show, which results in embarrassment for Judge Banks and some annoying apologies from Will and Hilary.
---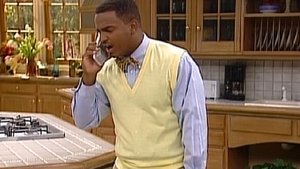 6x04 Bourgie Sings the Blues (October 09, 1995)
---
The thrill is gone for "runaway yuppie" Carlton, who can't handle another disappointment, let alone his long-awaited Princeton interview.
---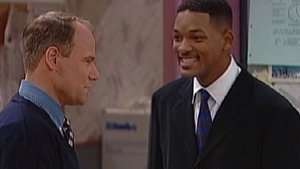 6x03 Stress Related (October 02, 1995)
---
After learning a little something about initiative, Will jumps to Hilarys' aid prior to a key business meeting at the station, meanwhile an unemployed Carlton subs for Philip on career day at Ashley's school.
---
6x02 Get a Job (September 25, 1995)
---
In competition with Carlton, Will sets out to prove he's the best man for the job on Hilary's TV show by escorting a famous comedian's sister out on the town.
---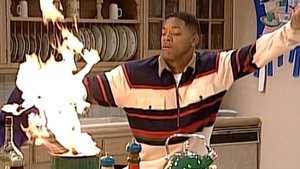 6x01 Burnin' Down the House (September 18, 1995)
---
While Carlton is away at a Young Republican camp, Will cooks up a flambe of a disaster on a night when an influential judge is coming to dinner, and Will can only make it through the night with the help of Geoffrey, and other plan is not to make Phil find out.
---