Caroline in the City
Season 1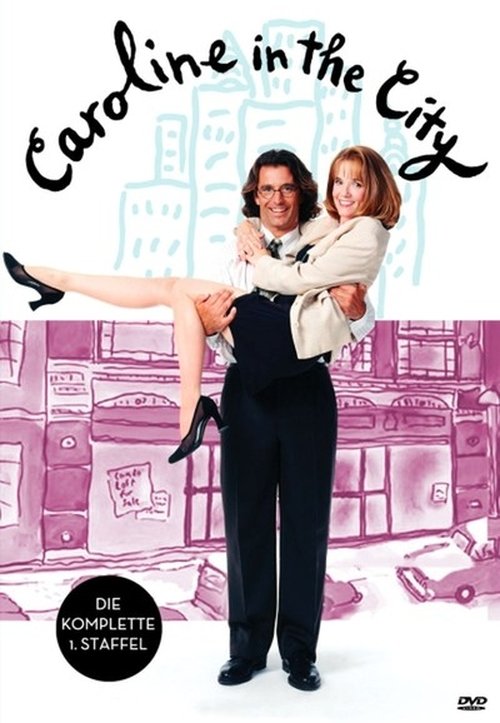 Caroline in the City
Season 1
First Air Date: September 21, 1995

| | | |
| --- | --- | --- |
| First Aired on | : | 1995 |
| Episodes | : | 24 episodes |
Episodes
1x24 Caroline and the Condom (August 05, 1996)
---
Caroline's writers' block sends her down memory lane to Richard's first day on the job---a day with trouble in store for Caroline because she and Del had just rekindled their romance.
---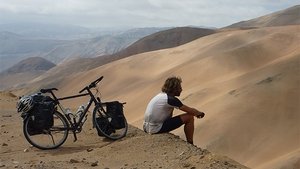 1x23 Caroline and the Wedding (May 16, 1996)
---
An ominous dream, an inexperienced priest and a surprising love letter threaten Caroline's wedding.
---
1x22 Caroline and the Bridesmaids (May 09, 1996)
---
Preparations for the wedding cause friction between Caroline and Annie, who can't seem to take her responsibilities as maid of honor seriously.
---
1x21 Caroline and Richard's Mom (April 25, 1996)
---
Richard faces some childhood traumas when his mother (Ashley) makes a surprise visit: it seems she is given to claiming to know celebrities personally, and Richard has never quite gotten over her promise to have Salvador Dali look at his paintings. But Caroline doesn't know this when Natalie promises to get her own NBC Saturday morning cartoon show.
---
1x20 Caroline and the Cereal (April 18, 1996)
---
Caroline's agent (Taylor) likes the idea of featuring her comic-strip character on a cereal box, but the artist flakes out after a closer look at the product, which she feels has an unfortunate resemblance to a certain part of the female anatomy. A chaotic focus group sessions does little to allay her misgivings.
---
1x19 Caroline and the Movie (April 04, 1996)
---
Caroline, Richard and Annie are cast as extras in a film, leading to some surprising developments for its star (Benson) and director (Landis) when Annie turns out to be a Benson fanatic - and Richard becomes insanely jealous of the extra who is to kiss Caroline. Meanwhile, Del's Porsche is towed, and when he claims it from the DMV, he gets someone else's Gremlin instead. When he tracks down the Gremlin's owner, the poor man pleads for more time - he's got a hot date with a woman who was really only impressed by the Porsche.
---
1x18 Caroline and the Ex-Wife (March 28, 1996)
---
Del and Caroline's vacation takes an unexpected turn when they run into Del's bitter ex-wife Jill at his cabin. Meanwhile, Annie's brother Pete decides to quit the family business, which doesn't sit well with his parents.
---
1x17 Caroline and the Kid (March 14, 1996)
---
Ultra-competitive Del has feelings of inadequacy after meeting Caroline's debonair ex-boyfriend Marco, especially when the towels come off at the gym; Caroline and Richard are hired to paint a mural for the bedroom of Martin Lapper, a demonic spoiled rich kid.
---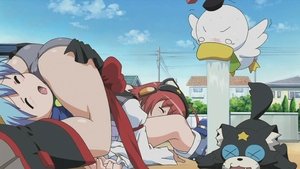 1x16 Caroline and the Proposal (February 22, 1996)
---
When Richard learns of Del's proposing to Caroline, he goes searching for another job, and is seduced by his just-divorced employment counselor; Remo and Annie try to convince a skeptical Caroline that she's oblivious to Richard's feelings for her - and hers for him.
---
1x15 Caroline and the Bad Date (February 15, 1996)
---
Del asks Richard to join him on a double date with two gorgeous models; Caroline meets a man buying a sweater, but he turns out to be a paranoid bore.
---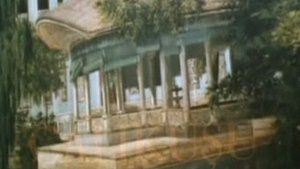 1x14 Caroline and the Watch (February 01, 1996)
---
Caroline finds a watch in her new antique desk and tries to find its previous owners; meanwhile, Del learns that a deceased employee was an embezzler.
---
1x13 Caroline and the Twenty-Eight-Pound Walleye (January 25, 1996)
---
Caroline's parents (Holliman & Hartley) roll out the red carpet when she visits her home town for a ceremony in her honor, but something smells fishy when her brother (who has upstaged her all their lives) arrives with big news of his own.
---
1x12 Caroline and the Married Man (January 11, 1996)
---
Richard sets Caroline up on a date with a man (Gravitte) who can get him a civic commission for an important mural, and they hit it off; then Richard discovers the guy is married.
---
1x11 Caroline and the Gift (January 04, 1996)
---
Del's unexpectedly generous Christmas gift - a pair of ugly but valuable earrings - makes Caroline question his intentions. Richard paints a commissioned nude portrait of a beautiful woman (Udenio) who has a well-connected husband - well -connected in ""the Family,"" according to a frightened Remo. And Annie can't remember her New Year's Eve party at which she met a man who has since telephoned her to confirm their date.
---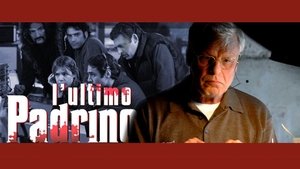 1x10 Caroline and the Christmas Break (December 14, 1995)
---
Botched attempts to plan a holiday trip with Del lead Caroline to reconsider their relationship; Annie brews an elaborate scheme to help Richard break up with Shelly.
---
1x09 Caroline and the Convict (December 07, 1995)
---
Annie is really in love with her new boyfriend, a recent ex-con who did time for breaking and entering - and who is the obvious suspect when Caroline's apartment is burgled. Richard is upset because one of the stolen items was his painting of his mother's womb.
---
1x08 Caroline and the Balloon (November 16, 1995)
---
Caroline is blown away by an opportunity to march in the Thanksgiving Day Parade - something she had dreamed of since high school mononucleosis kept her out of her marching band - when the giant balloon of her character Caroline escapes, injures parade marshal Florence Henderson, and threatens Staten Island.
---
1x07 Caroline and the Opera (November 09, 1995)
---
Caroline is annoyed that Del refuses to accompany her to the opera; then her interfering Aunt Mary arranges a blind date with an old high school classmate of Caroline's, who turns out to be handsome, successful and rich.
---
1x06 Caroline and the Folks (November 02, 1995)
---
Caroline must face dinner at Remo's with Del's parents alone when Del doesn't show up; Del is trapped on a stalled subway with Charlie, who insists on sharing his ideas for greeting cards for pets; and Richard's non-plans for his 30th birthday change when Annie visits to exchange swapped video rentals.
---
1x05 Caroline and the ATM (October 19, 1995)
---
Being too picky could cost Caroline the chance to reclaim money she lost at a malfunctioning ATM, since she doesn't really want to bank staff to see her picking her nose on the videotape record of the transaction. Meanwhile, Richard may end up in the doghouse after he attempts to dump the clinging Shelly on the pretext that he is allergic to her beloved dog.
---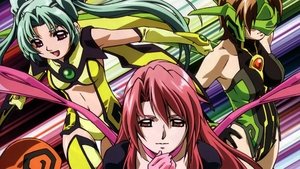 1x04 Caroline and the Bad Back (October 12, 1995)
---
Richard and Del bend over backwards to help an injured Caroline complete her work in time for a deadline, but things go from bad back to worse when medication dulls her pain - and her mind - so Richard and Del have to finish the strip for her.
---
1x03 Caroline and the Gay Art Show (October 05, 1995)
---
Richard takes his paintings out of the closet when Caroline and Annie convince a gallery owner to consider them for an exclusive show - which turns out to be for gay artists only; Annie becomes entangled in Caroline's search for a new hair dresser - and her old hairdresser (Lerner) spots her at the gallery opening party.
---
1x02 Caroline and the Mugger (September 28, 1995)
---
Richard is mugged and robbed of his wallet and portfolio - containing Caroline' s drawings.
---
1x01 Caroline in the City (September 21, 1995)
---
Caroline hires Richard as her new colorist, and takes Annie's advice to try getting a date by throwing fruit out her window.
---