Jeremiah
Season 2
Jeremiah
Season 2
First Air Date: October 10, 2003

| | | |
| --- | --- | --- |
| First Aired on | : | 2003 |
| Episodes | : | 15 episodes |
Episodes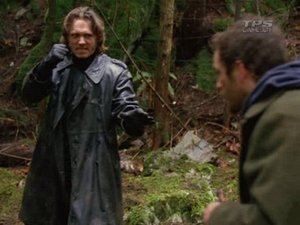 2x15 Interregnum (2) (September 24, 2004)
---
A painful truth sets Jeremiah's course while Sims prepares to attack the Alliance. Markus and Kurdy must combat enemy forces outside and within Thunder Mountain itself to protect a future worth living in. (Part 2 of 2)
---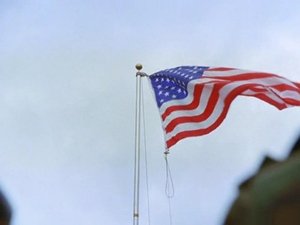 2x14 Interregnum (1) (September 24, 2004)
---
Mister Smith shows Jeremiah and Kurdy a refuge for children who will need protection if war comes, which seems inevitable as Daniel's forces surround Thunder Mountain. The key to victory may lie in the revelation of secrets. (Part 1 of 2)
---
2x13 State of the Union (September 17, 2004)
---
Jeremiah joins Kurdy and Mister Smith on what should be a simple job to deliver radios to nearby towns. It is not; Daniel's forces have plans for those radios and towns that could bring disaster to the Alliance.
---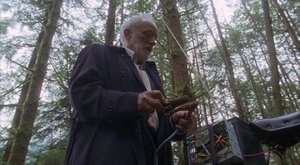 2x12 The Face in the Mirror (September 17, 2004)
---
Big Death survivor Frederick Monash knows something important and Devon, it seems, knows him. Thunder Mountain wants to find Monash before Daniel's forces can kill him and Jeremiah wants to know if he can ever really trust his own father.
---
2x11 The Past Is Prologue (September 10, 2004)
---
Was the past the best of times or the worst of times? It depends on whose past. Kurdy has to trust Lee when he returns to a town and a load of trouble he left behind while Jeremiah is imprisoned in an idealized replica of the days before the Big Death.
---
2x10 The Question (September 10, 2004)
---
God tells Smith that he, Kurdy, Jeremiah, and Marcus will each be granted one miracle if they turn up at the appointed place at the appointed time. Smith is confident of a miracle but the others are more concerned with the growing threat of Daniel, and the army Kurdy is building.
---
2x09 Running on Empty (September 03, 2004)
---
Wanting to savor his dish of vengeance while it's hot, Jeremiah joins Markus and Kurdy in a sting to smoke out Daniel's raiders. In Milhaven, Mister Smith gives Erin a disquieting message from God.
---
2x08 Crossing Jordan (September 03, 2004)
---
Thunder Mountain is bringing new towns into the Alliance, drawing Daniel's attention and bringing Mister Smith a vision too awful to contemplate.
---
2x07 Voices in the Dark (November 07, 2003)
---
Adam comes to Milhaven to kill Jeremiah and nearly succeeds, sending Jeremiah, Kurdy and Mister Smith on a dangerous mission into one of Daniel's strongholds.
---
2x06 The Mysterious Mister Smith (November 07, 2003)
---
While Kurdy tries to unravel the mysteries that surround Mister Smith, Jeremiah has a "High Noon" encounter with the citizens of Milhaven when some of Daniel's disciples storm into town.
---
2x05 Rites of Passage (October 31, 2003)
---
Jeremiah prepares for an awkward reunion with his father, Devon. Libby gives Jeremiah a letter from his father written years ago. In it he explains what happened the day he and his wife disappeared.
---
2x04 Deus Ex Machina (October 31, 2003)
---
Markus convenes a meeting at Thunder Mountain in attempt to finally form the Alliance. Some members have yet to arrive and Kurdy, now officially broken from his partnership with Jeremiah, is assigned Trent to accompany him rather than his choice of Smith. On the road they are ambushed and taken prisoner when Smith arrives alone and mysteriously beats the captors and frees Kurdy and the others. Jeremiah talks to Markus about Lee Chen following Chen's pleas and agress to let him stay but not as head of security since his betrayal which he describes as straddling the line between protecting Valhalla Sector/Jeremiah and Thunder Mountain. A power from the east coast, a mysterious "dictator" named Daniel, sends a representative to the meting as it is slipping from Markus' control, but Theo finally speaks up arguing for the power of ideas rather than the man in throwing her support behind Thunder Mountain which many of the representatives agree to as well.
---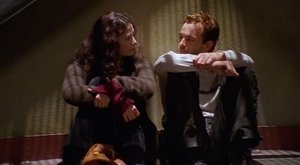 2x03 Strange Attractors (October 24, 2003)
---
Kurdy is still not speaking to Jeremiah. Marcus sends Jeremiah and Libby(since she is the only one who knows the people there) to a camp where the members of the St. Louis gathering. Libby reports back and Kurdy leads the attack on the camp. They rescue everyone, but the leader escapes and heads east to find the mysterious Daniel. Marcus leaves Jeremiah in charge of the camp and the nearby village.
---
2x02 Letters from the Other Side (2) (October 17, 2003)
---
While held captive at Valhalla Sector he briefly meets the military people there and is introduced to the president and Jeremiah asks "President of What".
---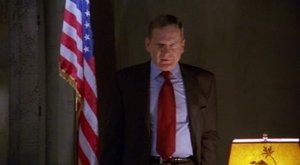 2x01 Letters from the Other Side (1) (October 10, 2003)
---
Yet more questions and few answers, Mister Smith is here yet he is not. Kurdy is scared yet fearless, Jeremiah is weak yet strong. we see a father and son reunited only to be thrust apart. we learn more about Valhala Sector and their evil plans.
---