Kenan & Kel
Season 2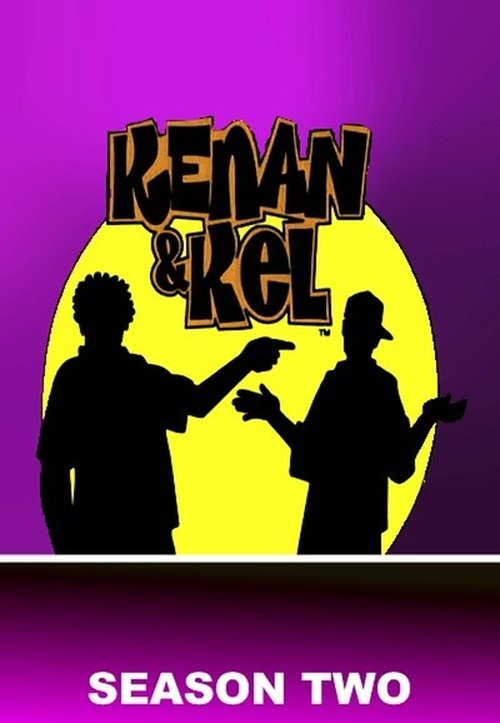 Kenan & Kel
Season 2
First Air Date: September 06, 1997

| | | |
| --- | --- | --- |
| First Aired on | : | 1997 |
| Episodes | : | 13 episodes |
Episodes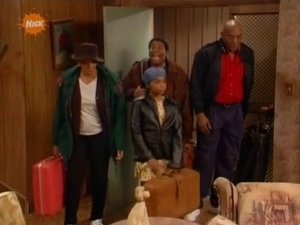 2x13 Bye-Bye Kenan (2) (January 03, 1998)
---
When the Rockmores finally get to Pumus, Montana, their new home, they find it is hillbilly country. The house is a little cabin and the bed has holes in it. The worst thing is they run into a bear lead there by none other than Kel!
---
2x12 Bye-Bye Kenan (1) (December 27, 1997)
---
Kenan and Kel contemplate the end of their friendship as Roger pursues his dream of becoming a forest ranger and moving the Rockmore's to Montana.
---
2x11 Turkey Day (November 21, 1997)
---
It's Thanksgiving and Kenan's dad has prepared a beautiful turkey. There's only one problem: Kel eats the whole thing before dinner! Kenan and Kel try desperately to find a replacement turkey before Dad finds out.
---
2x10 The Crush (November 08, 1997)
---
There's a substitute teacher in class and Kel is sure she has a crush on Kenan. Kenan doesn't believe it at first, but Kel is persistent and persuasive. He begins to convince Kenan that he may be right. However, it turns out Kel has simply misconstrued some innocent encounters.
---
2x09 Foul Bull (November 01, 1997)
---
Ron Harper of the Chicago Bulls pays a visit to Rigby's. Due to Kenan and Kel's eagerness to get Ron's autograph (and a puddle of orange soda on Rigby's floor), Ron ends up in the hospital with a severely injured knee. Kenan and Kel try to make amends with the basketball superstar, and the zaniness continues.
---
2x08 Get The Kel Outta Here (October 25, 1997)
---
Kenan's dad is fed up with Kel's shenanigans and insists that Kel never step foot in the Rockmore house again. Kel can't believe he's banished from the homestead, and tries to do whatever he can to please Roger.
---
2x07 Ditch Day Afternoon (October 18, 1997)
---
Kenan and Kel decide to skip a day of school and work. They call in sick, but soon find themselves in big trouble when they get caught in the middle of a bank robbery and end up on the national news.
---
2x06 A Star is Peeved (October 11, 1997)
---
Rigby's becomes the latest locale for the third installment of the action adventure movie ""Supermarket Cop,"" starring Buck Savage. Kenan and Kel try their best to hang out with Buck and become extras on the movie set.
---
2x05 Haven't Got Time for the Paint (October 04, 1997)
---
Kenan realizes that Kel has an amazing talent: He can paint! Kenan decides to parlay Kel's skills into a money-making scheme and sets up an auction to sell Kel's masterpieces at a auction, and it is auctioned of at $50,000, but they only end up in trouble .
---
2x04 Who Loves Orange Soda? (September 27, 1997)
---
Kenan bets Kel that he can't give up drinking his favorite beverage, orange soda, for a week. Kel seeks the aid of a hypnotist to cure him of his orange soda obsession, but leaves the doctor's office with some new habits. Who will win the wager in the end?
---
2x03 The Lottery (September 20, 1997)
---
Kel wins $64 million in the Illinois lottery! He even wants to split his winnings with his best pal, Kenan. Things look pretty good--until Kel loses the ticket.
---
2x02 Clowning Around (September 13, 1997)
---
Kel is hanging out with Kenan at work when a circus clown enters Rigby's and robs the store by doing some tricks then tying both Kenan and Kel up and cleans out the cash at the register. Things get worse when the same clown shows up later at Kyra's birthday party and Kenan and Kel's attempts to find out if he's the same clown only serve to spoil Kyra's attempts to keep Megan, the most popular girl in her school, impressed and away from Kel.
---
2x01 Pair-Rental Guidance (September 06, 1997)
---
Kenan panics when the school principal wants to meet with him and his parents. Fearing the worst, Kenan and Kel hire actors to fool the principal. But his ""dad"" overacts a little, his ""mom"" thinks she can do it if the pros can, but to Kenans suprise the meeting with the principal was to discuss Kenans improvement in school. And even worse his ""mom"" invited the principal over to dinner.
---