Tosh.0
Season 7
Tosh.0
Season 7
First Air Date: February 17, 2015

| | | |
| --- | --- | --- |
| First Aired on | : | 2015 |
| Episodes | : | 30 episodes |
Episodes
7x30 Best of Season 7 (December 01, 2015)
---
A bear gets evicted from under a porch, a mall Santa botches a big Christmas stunt, and Daniel looks back on 2015's biggest moments.
---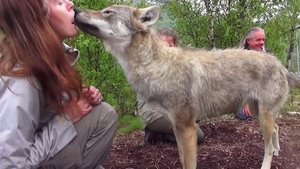 7x29 Arm Wrestle Break (November 24, 2015)
---
A woman gets intimate with a wolf, an arm wrestler visits from across the pond, and Daniel tries to raise the profile of an obscure Swedish snack.
---
7x28 Possum Lady (November 17, 2015)
---
The Tosh.0 office begins a painful weekly tradition, a woman gets cozy with her pet opossums, and Daniel and his audience try to harness the power of their brain waves.
---
7x27 Catfish Cooley (November 10, 2015)
---
A halftime performer finds herself in a tight spot, a countrified YouTuber becomes reality TV royalty, and Daniel creates a Tough Mudder-style obstacle course.
---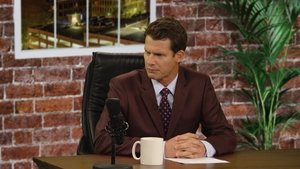 7x26 Elephant Lady (November 03, 2015)
---
A Brazilian man proves to be too heavy for a zip line, a performance artist sticks it to humankind, and Daniel presents the follow-up to his Selena Gomez tribute video.
---
7x25 Tosh Memorabilia Auction #2 (October 27, 2015)
---
A young woman gets caught in a surprise mosh pit, doctors remove an eclectic array of objects from within patients' bodies, and Daniel heads to Las Vegas to gamble the proceeds of the Tosh.0 prop auction.
---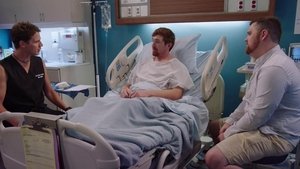 7x24 Sword Nose (October 20, 2015)
---
Daniel performs plastic surgery on a man with a gruesome party injury, who gets a Web Redemption. A nerdy couple holds a "Star Wars"-theme wedding, and Daniel also goes down a YouTube rabbit hole after uncovering a mysterious video plea for help.
---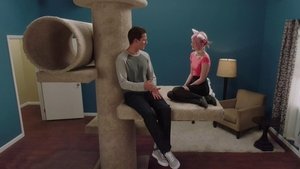 7x23 Kitten Play (October 13, 2015)
---
A man shows off his malleable skull, a young woman who pretends to be a kitten during BDSM play gets a CeWEBrity Profile, and helps Daniel reboot a beloved cartoon. Daniel also presents a selection of videos that could go either way, in the segment called, "Is It Porn?".
---
7x22 Ladies' Night: A Female Empowerment Episode (October 06, 2015)
---
On the Tosh.0 Ladies Night special episode, Daniel gives a Web Redemption for the Prom Stripper guy. The ocean puts a damper on two couples' marriage proposals, Daniel also celebrates a few celebrity marriages that were thankfully brief, breaks down three cases of people losing control of their emotions, and he sets up the perfect play date for a peanut-butter-covered baby.
---
7x21 Rifle Kid (September 29, 2015)
---
Web Redemption for the Rifle Kid. A naked Spider-Man gets freaky in his hotel room, Daniel looks to hire recent college grads fresh out of sorority life, and he subjects his staff to a wholly unhygienic teamwork exercise.
---
7x20 Vegan Guy (September 22, 2015)
---
CeWEBrity Profile for the Vegan Guy. Daniel challenges the producers of erectile dysfunction meds to get with the times, and moralizes about a tonsil stone removal video and receives a stinky, new-agey treatment. He also interviews via web chat a guy who wraps tape around everyday objects on YouTube, and then, he goes adhesive-crazy on his staff.
---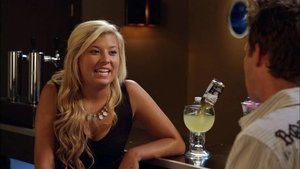 7x19 Annie, Don't Fall (September 15, 2015)
---
Daniel has a maritime affair with a girl who once suffered a nasty fall aboard a cruise ship. A skateboarding accident brings some unexpected sexual subtext to light, a young monk struggles to stay awake, and Daniel makes a few improvements to his church pew. Daniel also shows a dancer the right way to wear an elephant G-string, and he turns the camera on the studio audience, inspired by an online interview show that puts its guests on the spot.
---
7x18 Car Jump Kid (September 09, 2015)
---
Web Redemption for the Car Jump Kid. Daniel demonstrates why the Dutch earned the right to their own jump-roping technique, and he spends some quality time with his many children by challenging each of them to a wholesome beatboxing contest.
---
7x17 Welven Da Great (September 01, 2015)
---
Daniel breaks down a martial arts demonstration gone wrong, creates his own relaxation recording, and he demonstrates how to switch bikes mid-ride in the segment of I'm Better Than You, Na Na Na Boo Boo, Stick Your Head In Doo Doo. Welven Da Great talks about being the face of Deez Nuts, and Subway meets with a new potential spokesperson.
---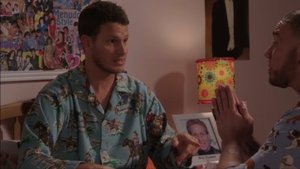 7x16 Angelo Garcia, He-Man (August 25, 2015)
---
A woman gives birth in a car, a former member of Menudo gets a CeWEBrity Profile, and Daniel reviews a new book about football coach Nick Saban.
---
7x15 Where Are They Now? Pt.3 (May 26, 2015)
---
Daniel checks in with legends, confronts his most annoying fans and makes an announcement that will rock the movie industry to its very core.
---
7x14 How to Give a BJ (May 19, 2015)
---
---
7x13 High School Football Fan (May 12, 2015)
---
A unique high school football fan; Daniel upholds his record of being better than everyone else; dangerous leaf blowers.
---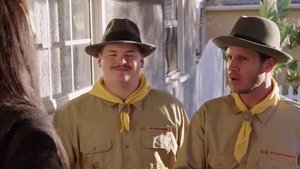 7x12 Fedora Hero Saves Eggs (May 05, 2015)
---
Daniel pays homage to a humblebragging hero; a talk with Daniel's teenage self; unusual people find love.
---
7x11 Microwave Glow Stick (April 28, 2015)
---
A child who is not microwave-safe is redeemed; games rather than humor; making grieving for loved ones fun.
---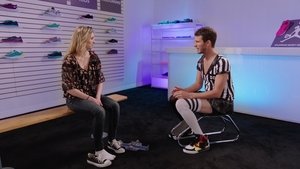 7x10 Girl Dunks (April 21, 2015)
---
Daniel redeems a Juwanna Mann wannabe; a homophobic hate speech is turned into high-quality products; an unusual encounter with a baby.
---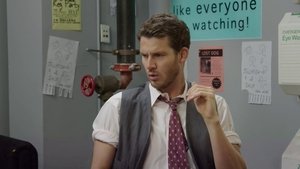 7x09 Sign Spinner (April 14, 2015)
---
Daniel sits down with a minimum wage majorette; a salute to the brave men and women in fake uniforms; some much-needed moisture is brought to California.
---
7x08 RC Car (April 07, 2015)
---
Redemption of an RC car get a bit too fast and too furious; people food is eaten by the Tosh.0 staff; Daniel converts to the official religion of celebrities... Scientology.
---
7x07 Atheist in a Foxhole (March 31, 2015)
---
Daniel talks religion with one of the Internet's most outspoken nonbelievers.
---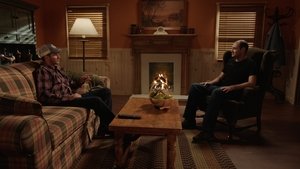 7x06 Sting Wrestling Fan (March 24, 2015)
---
Daniel redeems wrestling's number one fanboy, gets roasted by the least famous people in the world and makes the streets safe for fashion.
---
7x05 Jackie B. (March 17, 2015)
---
A Russian man jumps off a roof while on fire, a rapper takes her love of big penises to the next level, and Daniel highlights potentially dangerous Internet users.
---
7x04 Shoenice (March 10, 2015)
---
Daniel appears on "Maury," a beleaguered YouTube star eats the inedible for some quick cash, and a film critic commits to a very awkward joke.
---
7x03 Monster Energy (March 03, 2015)
---
A woman throws bacon at police officers, a Christian activist accuses Monster Energy of being in league with the devil, and Daniel offers up unclaimed domain names.
---
7x02 Buckcherry Wedding (February 24, 2015)
---
A man receives treatment for a giant blister, a couple plays Buckcherry during their wedding processional, and Daniel engages in S&M play with his staff.
---
7x01 Puke Drummer (February 17, 2015)
---
A Lifetime special takes a hard look at food fighting, a drummer with a weak stomach gets a Web Redemption, and Daniel unloads on the New England Patriots.
---