Tosh.0
Season 11
Tosh.0
Season 11
First Air Date: March 19, 2019

| | | |
| --- | --- | --- |
| First Aired on | : | 2019 |
| Episodes | : | 20 episodes |
Episodes
11x20 2019 Year in Review (November 19, 2019)
---
Daniel continues to carry the weight of the entire network, looks back at the most memorable moments of 2019 and helps the Hallmark Channel diversify.
---
11x19 Dumped Wife's Revenge (November 12, 2019)
---
Daniel suffers an unfortunate pool-ball injury, sits down with a divorcee-turned-Instagram influencer and starts a podcast dedicated to trashing an old foe.
---
11x18 Pot Brothers At Law (November 05, 2019)
---
Daniel breaks down a video of a father-son napping duo, meets two brothers who practice law and have a penchant for pot, and helps Todd Glass tame his prank show.
---
11x17 Super Bitch (October 29, 2019)
---
Daniel looks at a gross way to maximize soup intake, meets a viral superhero with an anti-bullying message and watches parents traumatize their kids for Halloween.
---
11x16 Burping Girl (October 22, 2019)
---
Daniel takes inspiration from a woman who sprayed milk from her breasts at a music festival, is taught how to slackline at the office and meets with a renowned burp fetishist.
---
11x15 Barsoap Guy (October 15, 2019)
---
Daniel welcomes his best-smelling guest ever and wealth-shames young people on TikTok.
---
11x14 Misha (October 08, 2019)
---
Daniel reviews a college student's shocking night, meets a 12-year-old with a love for songs about video games, and reveals what it's really like to attend a live taping.
---
11x13 "I Eat Ass" Free Speech Defender (October 01, 2019)
---
Daniel gets his staff fired up for tape day, interviews an ass-eating First Amendment protector, and is unnerved by videos of a man who pies himself in the face.
---
11x12 Brother K (September 24, 2019)
---
Daniel meets with "intactivist" Brother K, teams up with Dom Irrera to quiz a focus group about racist terms and examines a video of a dog dancing to an accordion.
---
11x11 SteveWillDoIt (September 17, 2019)
---
Daniel examines a swinging tattoo convention, tests social media star SteveWillDoIt's limits, talks sports in Around the Horn.0 and unveils the Aussie Viddie of the Weekie.
---
11x10 ToshCon: Where Are They Now? (May 21, 2019)
---
Daniel reunites with past guests at the inaugural ToshCon, interviews BYU's first openly gay valedictorian for a job and gives a special thank you to his fans.
---
11x09 Golf Girl Trick Shots (May 14, 2019)
---
Daniel breaks down a video of a tipsy umpire, meets a golfer who does incredible tricks and reveals New England Patriots owner Robert Kraft's sex tape.
---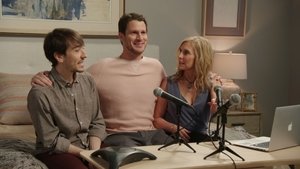 11x08 Mom-Son Sex Podcast (May 07, 2019)
---
Daniel breaks down a video of a daredevil with bad coordination, meets a mother and son who host a sex podcast, and attempts to set a record with crayons.
---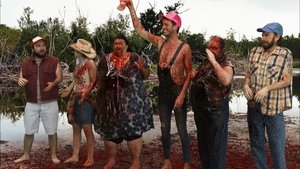 11x07 Big Arms Guy (April 30, 2019)
---
Daniel meets a man with extreme extremities; chats with Canada's saltiest chip aficionados; and reveals the show's most questionable segment.
---
11x06 Sneeze Guy (April 23, 2019)
---
Daniel discovers the sexy side of sneezing; installs a state-of-the-art office security system that's 100% impenetrable; and finds out whether British people's road rage is as bad as their comedy.
---
11x05 Vape Bros (April 16, 2019)
---
Daniel hangs out with a pair of vaping YouTubers; finds the saddest knight in the kingdom; and asks viewers to decide where to stick the knife in.
---
11x04 Energy Drink Reviewer (April 09, 2019)
---
Daniel meets a low-energy energy drink reviewer, explores the fine art of balloon popping and breaks down video of a man getting a "purple shower."
---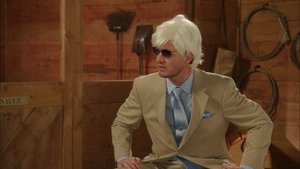 11x03 Pony Play (April 02, 2019)
---
Daniel talks to a man who enjoys acting like a horse, makes the case for celebrating all birthdays on the same day and exposes celebrities without their makeup.
---
11x02 Tirdy Works (March 26, 2019)
---
Daniel Tosh delves into all aspects of the Internet, from the ingenious to the medically inadvisable.
---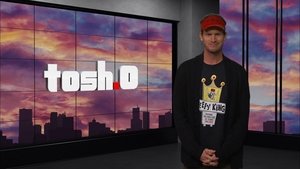 11x01 Hard Rock Nick (March 19, 2019)
---
In the Season 11 premiere, Hard Rock Nick proves it's possible to hate the player and the game. Also: Daniel pulls a Felicity Huffman and ruins his fans' futures.
---