Overhaulin'
Season 10
Overhaulin'
Season 10
First Air Date: November 15, 2019

| | | |
| --- | --- | --- |
| First Aired on | : | 2019 |
| Episodes | : | 12 episodes |
Episodes
10x12 Shaq's Classic (February 29, 2020)
---
Shaquille O'Neal heart is always in helping out the little guy and making those around him happy. His friend Anthony "Chicago" Hall wants to give back to a man who gives so much by fixing up Shaq's rust bucket '64 Impala.
---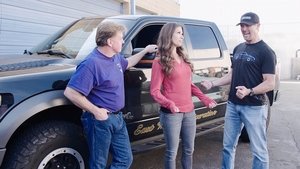 10x11 Daily Raptor (February 08, 2020)
---
A small business owner with a passion for off-road Fords has daily driver/work truck with over 150 thousand miles. So his best friend sent in an application to Overhaulin' and now Chip and the A-team are reinventing his 2013 Raptor, complete with a custom mobile office and a long list of Foose-ified features.
---
10x10 Olderhaulin' (February 01, 2020)
---
A military vet and Mustang devotee finally splurged to buy himself a Shelby, though the previous owners' sketchy upgrades made this pony look more like a mule. His wife wants him to have a Shelby worthy of the highest honors.
---
10x09 Rally-Wreck, Reborn (January 25, 2020)
---
A young rally-car fan worked with his dad to get his WRX running, but no matter how hard they tried, they couldn't get his Subaru souped up. After several idle years, dad decides it's time to get his son into his dream rally ride.
---
10x08 Off-Road Masterpiece (January 18, 2020)
---
A woman from a family of Jeep lovers bought a Wrangler of her own on an whim, and it showed up looking a little worse for wear. Her dad puts in a call to Chip and the guys, hoping to make his daughter's Jeep a backwoods beast.
---
10x07 Challenging Challenger (December 28, 2019)
---
A cancer survivor treats his Challenger like a priceless museum relic, with a garage that's a shrine to all things Mopar. He bought the car used after his treatment, but it wasn't quite what he imagined, so now his wife has called in Chip to give his ride one massive makeover.
---
10x06 Land Cruisin' for a Bruisin' (December 21, 2019)
---
A devoted father and off-road enthusiast always dreamed of having a perfect classic Land Cruiser, but his focus on family kept him and his '70 FJ off the trail. Now, his wife wants to give back to the man who gave so much.
---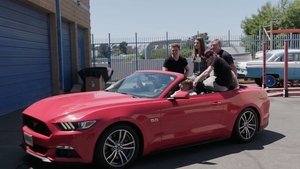 10x05 Mustangs and Camels (December 14, 2019)
---
A decorated 15-year Navy veteran felt unappreciated when she returned from overseas. Her partner helped her buy a Mustang to show her how much she is valued, but in his heart, he knew it was less than she deserved.
---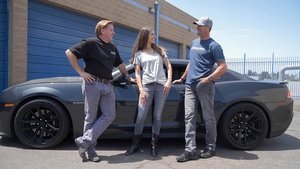 10x04 ZL One-off (December 07, 2019)
---
A woman's most cherished memories revolve around long drives with her father in his '69 Camaro. After he passed away, she kept her family's passion for muscle cars alive by buying her own '15 Camaro.
---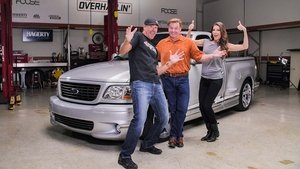 10x03 Family Ford Foosified (November 30, 2019)
---
A hard-working father and devoted husband loves his 2002 Ford Lightning, but his family has always been his first priority. After years of financial struggles, it's up to Chip and team to give this family Ford a flashy makeover.
---
10x02 Shelby Shenanigans (November 23, 2019)
---
A woman's Shelby Daytona replica is her prized possession. After years of family struggle, she's made a clean break and started over, so Chip and the team undertake a fitting transformation of her heritage race car.
---
10x01 The Knock Out Vette (November 15, 2019)
---
A one-time heavy-metal singer has long since turned in his microphone and spiked bracelets for a life focused on family. Over time, he scraped together enough money to buy a 2014 Corvette, and now his son wants him to stop settling for less and get the metal makeover his Stingray deserves.
---