The Collector
Season 1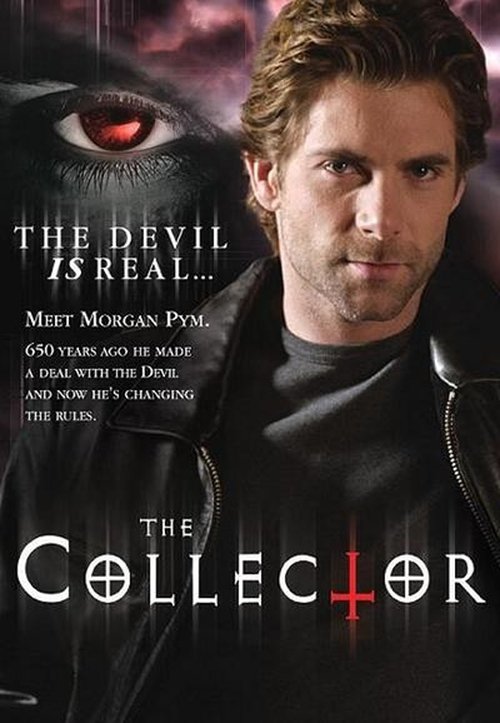 The Collector
Season 1
First Air Date: June 02, 2004

| | | |
| --- | --- | --- |
| First Aired on | : | 2004 |
| Episodes | : | 14 episodes |
Episodes
1x14 1348 AD (January 01, 0001)
---
The chain of events leading up to Morgan's deal with the Devil, his time with Katrina, and ultimately his induction as the first collector are told for the first time in their entirety, as Morgan becomes overwhelmed by his memories of those fateful years.
---
1x13 Another Collector (August 25, 2004)
---
Morgan's client is Escobar, a surgeon that once killed a man on the operating table, and asked the Devil for the powers to heal. For this case, Morgan is joined by Montreal Collector Sofia Marteau, a Collector who does not have the same deal as Morgan, and therefore is trying to track Escobar down to send him to Hell.
---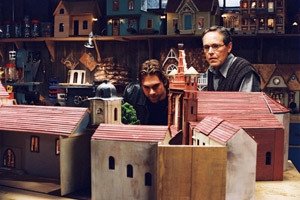 1x12 The Miniaturist (August 18, 2004)
---
Morgan's client is Harvey Fenderman, who made a deal with the Devil to be able to create miniature landscapes and people. The Devil has caused Fenderman has recreate the village where Morgan and Katrina lived to cause pain for Morgan and sidetrack Morgan and Fenderman from finding Fenderman's redemption. Things get disturbing when Morgan finds that the Devil has given Fenderman the power to create living miniatures. One of the miniatures looks exactly like Katrina.
---
1x11 The Yogi (August 11, 2004)
---
Morgan's client is Ahneel Subramami, a yogi who made his deal with the Devil so that he could achieve enlightenment and pass it on to everyone. This succeeds too well when some of his students no longer fear death, and therefore commit suicide. Also, Morgan is left questioning his beliefs when Subramami tells him that only what he believes will happen.
---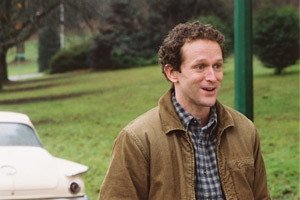 1x10 The Children's Book Writer (August 04, 2004)
---
Morgan's new client, Edwin Yancy, turns out to be a sweet, gentle man who success has been in writing popular children's books. Morgan is puzzled by what harm Edwin could possibly have done, and his search is hampered by constant visions of death and violence from his past that he doesn't seem to be able to stop.
---
1x09 The Old Man (July 28, 2004)
---
Morgan's client is Otis Hardwicke, an 80-year old man who made his deal with the Devil to have ten years of clean health. He made the deal because he had cancer and liver problems. He also can not get seriously injured.
---
1x08 The Medium (July 21, 2004)
---
Medium Laura McKinney has spent the decade since making her deal trying to use her Devil-given powers to find the soul of her dead son. When Morgan contacts her, she refuses to seek redemption until she accomplishes her goal. Morgan tries to convince her that the deal was a sham, and that her powers aren't real, but discovers that Laura may hold the key to contacting his own lost love. Will Morgan have to give up his own dream in order to redeem Laura's soul?
---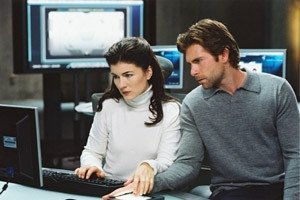 1x07 The Roboticist (July 14, 2004)
---
Morgan's new client is a beautiful, brilliant young woman who is using her Devil-given powers to build a thinking robot that she hopes will improve mankind. But Morgan's efforts to save her are hampered by the continuing efforts of news reporter Jeri Slate to discover who Morgan is and what he's up to. Both Morgan and Jeri are in for big surprises as the Devil steps in to influence the course of events.
---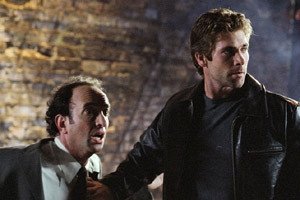 1x06 The Actuary (July 07, 2004)
---
n a suspicious series of coincidences, Morgan comes into contact with his newest client, a statistician who has been using the Devil's powers to predict the exact lifespan, whereabouts and circumstances of others to help mobsters rub out the competition. As the coincidences continue to mount, Morgan comes to believe that the Devil is manipulating events, but his client is convinced that it's destiny -- and who's right will determine that fate of the client's soul.
---
1x05 The Photographer (June 30, 2004)
---
When Morgan Pym finds Stuart Peterson, he is a broken man, so sunk in despair that he welcomes the end of his days on earth. Following the murder of his wife, Peterson made a deal to take extraordinary crime photos, but has failed in his goal of changing society, instead descending into a private Hell of always being on the scene for the misery of others. Following the trail of clues in Peterson's pictures, Morgan finds that the Devil has taken an unusual interest in this particular client.
---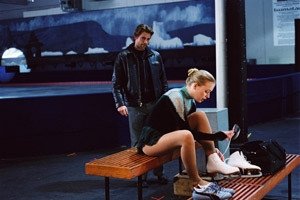 1x04 The Ice Skater (June 23, 2004)
---
When the Devil ponits out Morgan's new client, Morgan is horrified to discover that she's a 16 year old figure skater on her way to the Olympics...meaning the Devil must have made the deal with the girl when she was 6 years old. Morgan's first challenge is to convince the girl that she made a deal she doesn't even remember, before he can get her to seek redemption. And as they uncover the secrets of her past, they make even darker discoveries.
---
1x03 The Supermodel (June 16, 2004)
---
In an attempt to discourage Morgan from trying to save souls, the Devil gives Morgan the name of Nicki Schillenberg, a supermodel who is so self-centred, egotistical, mean and vacuous that Morgan nearly abandons his mission. But as her final 48 hours begin to wind down, Nicki grows desperate, Morgan feels driven to try to help her.
---
1x02 The Prosecutor (June 09, 2004)
---
Morgan Pym's client is prosecutor Carter Anderson, whose bargain with the Devil has allowed him to win all his cases for the last 10 years. Now, in the final days of his deal, Anderson's cases are falling apart, and one of the people he prosecuted may hold the key to his redemption.
---
1x01 The Rapper (June 02, 2004)
---
After 650 years of collecting the souls of people who have made a deal with the Devil, Morgan Pym has had enough. He ask the Devil for the power to try to save his clients during their last 48 hours of life, by helping them atone for the evil that their deals have caused. But Morgan's client, a rap star, refuses to believe that his 10 years of fame and fortune are coming to a sudden end. Morgan struggles to convince the rapper to seek redemption before the clock runs out.
---