Top of the Pops
Specials
Top of the Pops
Specials
First Air Date: December 31, 1988

| | | |
| --- | --- | --- |
| First Aired on | : | 1988 |
| Episodes | : | 65 episodes |
Episodes
0x147 Biggest Hits 1999 (May 28, 2022)
---
Relive some of the biggest hits of 1999 with these classic Top of the Pops performances. As a new millennium approached, the Vengaboys were back in town, as were legendary singers Blondie and Whitney Houston with their stunning new styles. It's the year pop stars were born as Britney Spears, Jennifer Lopez and Christina Aguilera all performed for the first time on Top of the Pops. Boy band Westlife were bossing the charts, and Ricky Martin's smooth hips had us living the crazy life. And with a little bit of Lou Bega and many more, 1999's biggest hits will have you partying your way to the end of the century. Less
---
0x146 The Story of 1999 (May 28, 2022)
---
On the cusp of the new millennium, the BBC's long-running music show continued to offer all the best pop music every week on the nation's TV screens. In this final look back at the 1990s, there's everything from observing the rules of certain dance routines to how the weather changed everything for Travis. Also, US divas grace the studio in the shape of Whitney, Britney and Beyonce, the influence of Ibiza and the rise of UK garage, how a particular phrase entered the UK's vocabulary, and Top of the Pops goes on tour before a final move from Elstree back to the iconic west London BBC TV Centre. Contributors include Fran Healy of Travis, Claire Richards and Lee Latchford-Evans of Steps, Gail Porter, Róisín Murphy, Neil Hannon of The Divine Comedy, Mark Hill and Pete Devereux of Artful Dodger, Ben Ofoedu of Phats & Small, and Tony Wright of Terrovision.
---
0x145 Biggest Hits 1998 (May 21, 2022)
---
A look back at some of the biggest hits of 1998, courtesy of the extensive Top of the Pops back catalogue. Film soundtracks dominated the charts with Céline Dion's My Heart Will Go On breaking records and hearts, and Aerosmith's power ballad I Don't Want to Miss a Thing gaining the band their first and only US No 1 single. Debut artists stunned the charts with Usher, Billie Piper, B*Witched, The Corrs, Cleopatra and Leann Rimes all earning their first performances on the Top of the Pops stages. Robbie Williams proved he would always entertain us, and Cher's auto-tune iconic Believe became the best-selling single of all time by a female artist, performed live in Elstree. Add in a bittersweet ballad from Green Day, an unofficial football anthem from Fat Les and many more.
---
0x144 The Story of 1998 (May 21, 2022)
---
As the nation's favourite weekly music show moves towards the end of the 90s, pop has a resurgence after Britpop's peak, and girl groups are still taking centre stage. Step forward two quartets with sisters and friends at their hearts: All Saints, with their cool grooves and cargo pants, and Irish four-piece B*Witched, who in 1998 become the youngest girl group to have a No 1, with C'est La Vie. Robbie Williams continues his solo rise to fame, and the Euro factor takes a cool turn with French duo Air creating a new 90s sound with their chilled laidback electronica. It's also a big year for sport, with a World Cup dominating the summer, a football anthem or two hitting the charts and a certain Vindaloo causing chaos in the Top of the Pops studio. Contributors include All Saints, Edele Lynch and Lindsay Armaou of B*Witched, Nicolas Godin and Jean-Benoît Dunckel of Air, Keith Allen, Trevor Nelson, Guy Chambers and Justin Currie of Del Amitri.
---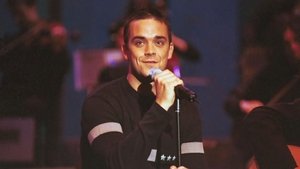 0x143 1997 Biggest Hits (May 07, 2022)
---
It's the year Robbie Williams took flight with his anthemic Angels, Chumbawamba proved nothing could get us down, and Barbie and Ken had us partying to plastic pop. Girl power was irresistible as Spice Girls built on their astronomical rise with yet another chart topper, All Saints had a few questions they needed to know, and Eternal proved that four key changes in a song can make for a hit with I Wanna Be The Only One. Celebrate the BBC Elstree debuts from No Doubt, Natalie Imbruglia and three Hanson hit-makers. Also, with club classics from Ultra Naté, Gala and many more, you've got yourself a pop music year not to be missed. Artists include Hanson, Eternal and BeBe Winans, Backstreet Boys, Aqua, No Doubt, Placebo, Texas, Spice Girls, Shola Ama, Robbie Williams, Chumbawamba, Bush, Beck, Gala, Natalie Imbruglia, Eels, Sarah Brightman and Andrea Bocelli, Ultra Nate and All Saints.
---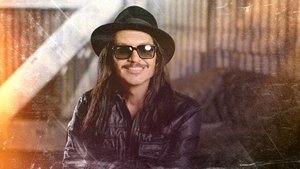 0x142 The Story of 1997 (May 07, 2022)
---
Revolution was in the air for the long-running music show, both in terms of the music and the show itself. Techno-pop punk rock arrived in the form of Republica and frontwoman Saffron, followed by the likes of Placebo and Chumbawamba, who were all livening things up at the BBC Elstree studios. The year also saw the emergence of reggae star Finley Quaye, NY trio Fun Lovin' Criminals, with their sample-driven tales of city life, and hogging the charts were Danish outfit Aqua, with their own brand of plastic pop. With a new chief, Chris Cowey, in charge of the show, evolution was also in the air during another fascinating year in the life of Top of the Pops. Contributors include Saffron from Republica, Sharleen Spiteri of Texas, Brian Molko of Placebo, Finley Quaye, Huey Morgan, Aqua, Chris Cowey, Trevor Nelson and Jayne Middlemiss.
---
0x141 1996 Biggest Hits (April 23, 2022)
---
Relive some of the biggest hits of 1996 with these Top of the Pops classic performances. Summer hits were aplenty with Peter Andre, Gina G and Los Del Rio all bringing sunshine to Elstree. Hooks in hip-hop proved dominant with Dr Dre, Blackstreet, Mark Morrison, Toni Braxton and the Fugees all scoring huge hits. Britpop was still booming, with Oasis continuing to dominate singles sales with Sleeper hot on their heels. Global dance classics were born courtesy of Faithless and Robert Miles, and add into the mix the awesome arrival of Spice Girls, plus many more, and it's not a year to miss. Artists featured include Spice Girls, Suede, The Fugees, Babylon Zoo, Beautiful South, Mark Morrison, Sleeper, Los Del Rio, Peter Andre, Alanis Morrisette, Manics, Dr Dre, Blackstreet, Robret Miles, Space, OMC, Garbage, Gina G, Kula Shaker, Toni Braxton, Babybird and Oasis.
---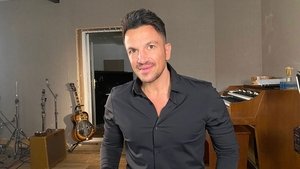 0x140 The Story of 1996 (April 23, 2022)
---
1996 saw mad cow disease and hostage crises dominating the news, but each week at Elstree, it was feuds and farewells that headlined the pop year. Take That said goodbye, prompting hysteria at the gates of the TOTP studios, and the Britpop battle was far from over. It was also a huge year for dance music, with the likes of Faithless and Underworld hitting the charts, helped by a certain film set in Edinburgh. There were also new stars from the world of hip-hop, as melody and hooks merged with beats to launch the careers of Fugees, Blackstreet and Mark Morrison. The summer saw football anthems and another dance craze courtesy of Los Del Rio's Macarena, and once you've thrown in Peter Andre, Skunk Anansie, Reef, a controversial change of day and, of course, the Spice Girls, you have another classic year in the story of the UK's biggest pop music TV show.
---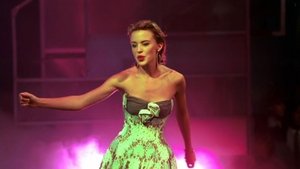 0x139 1995 Biggest Hits (April 16, 2022)
---
A look back at some of the biggest hits of 1995, courtesy of Top of the Pops' extensive back catalogue. Watch the year dance classics were born with N-Trance's house hit, Shaggy's dancehall romance and Rednex all hitting the charts. Anthemic hits from Pulp and McAlmont & Butler, as well as Blur v Oasis, cemented 1995 as the year of the Britpop battle. Nick Cave and Kylie told the story of a murderous battle, Björk took on a 50s jazz classic and Edwyn Collins brought the charm. Take That had their biggest hit with Back for Good, Mariah had the charts in a fantasy world, and Coolio had the Gangsta's Paradise. Artists featured include Pulp, Coolio ft LV, McAlmont & Butler, Oasis, Take That, Everything but the Girl, Shaggy, Nick Cave and the Bad Seeds and Kylie Minogue, MN8, Rednex, Björk, Edwyn Collins, Supergrass, Mariah Carey, The Outhere Brothers, Blur, Celine Dion, Simply Red, The Rembrandts and N-Trance
---
0x138 The Story of 1995 (April 16, 2022)
---
The year that pop, rock and dance music converged on the nation's favourite music show. The legendary battle of the Britpop bands takes centre stage, with Blur and Oasis going head to head on the show as well as the likes of Sleeper and Cast hitting the Elstree studio. Everyone from Skin, Black Grape and Ian Broudie to Ronan Keating and David McAlmont reflect on their appearance, and there's a look at the emergence of the TOTP magazine and how it rivalled Smash Hits for pop star scoops. Contributors include Ronan Keating, Skin, Ian Broudie, Keith Allen, Louise Wener, Jarvis Cocker, John Power, Kermit and Shaun Ryder of Black Grape, and David McAlmont.
---
0x137 1994 Biggest Hits (April 09, 2022)
---
Revel in many of the biggest singles of 1994 as the TOTP archives are opened once more. Love ballads proved irresistible in 1994, with Wet Wet Wet's 15-week stay at number one with Love Is All Around and East 17's Christmas classic Stay Another Day conquering the charts. Britpop bubbled up with Elastica and Blur, blockbuster hits reigned once more with Elton John's Lion King theme, and a young Ant and Dec rapped their way to the charts. Plus, quirky and catchy hits from Shampoo, Whigfield and The Grid, a final TOTP performance by Kate Bush, and many more! Featuring Blur, Corona, Tori Amos, PJ and Duncan (Ant and Dec), Sheryl Crow, East 17, Whigfield, The Cranberries, Dawn Penn, Elastica, Wet Wet Wet, Shampoo, Elton John, Pretenders, Kylie Minogue, Youssou N'Dour ft Neneh Cherry, The Grid, Kate Bush, Bon Jovi, Crash Test Dummies and D:Ream.
---
0x136 The Story of 1994 (April 09, 2022)
---
An under-threat TOTP is revamped by young Radio One producer Ric Blaxill, just as Britpop takes off with the likes of Blur, Oasis, Pulp and Elastica and many more all making standout debuts. The year also sees reggae rediscovering Dawn Penn and her lost classic, the Cranberries conquering the world with a trio of international hits, and Danish popstar Whigfield taking the charts by storm. And, of course, Wet Wet Wet's four-month residency at the top with that song from that film. Contributors include Noel Hogan of the Cranberries, Jarvis Cocker, Justin Welch from Elastica, Dawn Penn, Whigfield, Graeme Clark of Wet Wet Wet, producer Ric Blaxill, music journalist Andrew Collins and broadcaster Trevor Nelson.
---
0x135 1993 Biggest Hits (April 02, 2022)
---
A look back at some of the songs performed on the show in 1993. Dance music and Euro pop continued to dominate the charts with performances from Haddaway, Sub Sub, Ace of Base and Robin S. The early stages of Britpop begin to emerge with Suede and Radiohead, and Icelandic superstar Björk makes an early appearance. Then there are the big sellers from Meat Loaf and Gabrielle, and the grooves come courtesy of Jamiroquai, Chaka Demus & Pliers and many more.
---
0x134 The Story of 1993 (March 20, 2022)
---
Recession, high unemployment and unrest dominated the news in early 1993, but every Thursday night, the BBC's much-loved weekly music show continued its 30 minutes of pop escapism and feel-good factor. Rave was slowing - being replaced by disco vibes - and Euro pop was very much the order of the day, with Dutch duo 2 Unlimited hogging the charts not just here but all over Europe with their techno smash No Limit.
---
0x133 1992 Biggest Hits (March 19, 2022)
---
The Top of the Pops vaults are opened up to relive some of the classic and biggest songs of 1992. Featuring the hip-hop and dance of Kris Kross, SL2, Bizarre Inc and Felix to the rock stylings of Manic Street Preachers and Primal Scream, as well as the emergence of boy band royalty Take That, Miley's dad Billy Ray getting the line dancing going, divas in the form of Annie Lennox and Mariah Carey - and, of course, Jimmy Nail. Plus many more
---
0x132 The Story of 1992 (March 19, 2022)
---
The early 90s continued to be an interesting musical mix on the long-running pop music show. Still getting used to its new TV home at Elstree, having been relaunched at the end of the previous year, shows were a mix of ravers and indie rockers rubbing shoulders with the popstars of the day, with the emergence of live satellite performances from across the globe upping the star quota on the weekly show. Dance music was still dominating the charts, The Orb and The Shamen were causing chaos and controversy on the show with their performances and lyrics. New guitar groups were starting to make waves, with Manic Street Preachers debuting with lipstick, scissor kicks and bubbles. The Wedding Present releasing a single each month of the year, and Carter USM had a number one album. In a year of only 12 new number ones, the lowest since 1962, one of the biggest sellers was duo Shakespears Sister with their gothic anthem Stay.
---
0x131 1991 Biggest Hits (March 12, 2022)
---
Top of the Pops Big Hits re-opens the BBC vaults to showcase and celebrate the biggest and best performances of 1991. There are some massive pop hits from the likes of Right Said Fred, Color Me Badd and Chesney Hawkes. Seal goes solo and a little Crazy, Mariah Carey shows off her extraordinary vocal range while James encourage everyone to Sit Down. There are plenty more signs and sounds of the times from Crystal Waters, The Mock Turtles, Oleta Adams, Nomad, Cathy Dennis, PM Dawn, Massive Attack, The KLF and the frankly bizarre one-off appearance by Nirvana. Plus the single TOTP performance from Bryan Adams with Everything I Do that seemed to be in permanent rotation as the show moved from Television Centre to Elstree.
---
0x130 The Story of 1991 (March 12, 2022)
---
As the 1990s start to get going, this is the year in which indie kids, ravers, alternative comedians and even a certain grunge band from Seattle hit the charts. Against the background of recession and a war in the Middle East, a new and sassy breed of artists debut on Top of the Pops. Seal goes solo, James and The Wonder Stuff cross over, and Vic Reeves becomes a sort of pop star. As pop and the mainstream go younger, Britain's longest-running pop show finally succumbs to a makeover and moves from Television Centre to Elstree in an attempt to start over. Meanwhile, Bryan Adams remains at number one for 16 weeks – a bit too long for a chart show and for the competition! Then Nirvana come to Elstree, group of the year The KLF team up with country legend Tammy Wynette, and a sudden death determines the Christmas number one. It proves to be a fascinating year, not only in the TOTP studio but also in pop fashion and the state of the nation.
---
0x129 Big Hits 1990 (January 01, 0001)
---
---
0x128 The Story of 1990 (January 01, 0001)
---
---
0x127 Big Hits 1989 (January 01, 0001)
---
---
0x126 The Story of 1989 (January 01, 0001)
---
---
0x125 Big Hits 1988 (January 01, 0001)
---
---
0x124 The Story of 1988 (January 01, 0001)
---
---
0x123 Big Hits 1987 (January 01, 0001)
---
---
0x122 The Story of 1987 (January 01, 0001)
---
---
0x121 Big Hits 1986 (January 01, 0001)
---
---
0x120 The Story of 1986 (January 01, 0001)
---
---
0x119 Big Hits 1985 (January 01, 0001)
---
---
0x118 The Story of 1985 (January 01, 0001)
---
---
0x117 Big Hits 1984 (January 01, 0001)
---
---
0x116 The Story of 1984 (January 01, 0001)
---
---
0x115 Big Hits 1983 (January 01, 0001)
---
---
0x114 The Story of 1983 (January 01, 0001)
---
---
0x113 Big Hits 1982 (January 01, 0001)
---
---
0x112 The Story of 1982 (January 01, 0001)
---
---
0x111 Big Hits 1981 (January 01, 0001)
---
---
0x110 The Story of 1981 (January 01, 0001)
---
---
0x109 Big Hits 1980 (January 01, 0001)
---
---
0x108 The Story of 1980 (January 01, 0001)
---
---
0x107 Big Hits 1979 (January 01, 0001)
---
---
0x106 The Story of 1979 (January 01, 0001)
---
---
0x105 Big Hits 1978 (January 01, 0001)
---
---
0x104 The Story of 1978 (January 01, 0001)
---
---
0x103 Big Hits 1977 (January 01, 0001)
---
---
0x102 The Story of 1977 (January 01, 0001)
---
---
0x100 The Story of 1976 (January 01, 0001)
---
---
0x33 Kylie Minogue (December 03, 1998)
---
Compilation of Kylie's performances on Top of The Pops
---
0x32 Christmas Hits (January 01, 0001)
---
---
0x31 Review of the 80s (December 28, 1989)
---
---
0x30 Christmas 2019 (December 25, 2019)
---
Fearne Cotton and Clara Amfo take listeners through the pop highlights of 2019 and reveal the Christmas number one.
---
0x29 1984 Christmas Special part 2 (December 27, 1984)
---
Hosted by Lenny Henry in various guises.
---
0x27 1977 Special (January 01, 0001)
---
---
0x26 1989 Christmas Special (December 25, 1989)
---
Erasure - Stop Gene Pitney (+Mark Almond) - Somethings Gotten Hold of my Heart Lisa Stansfield - All around the World Bros - Too Much London Boys - London Nights Beautiful South - Song for Whoever Sonia - You'll Never Stop me Loving You Black Box - Ride on Time Mike and the Mechanics - The Living Years Jsson Donovan - Too Many Broken Hearts
---
0x25 1988 Christmas Special (December 25, 1988)
---
Presenters:- Bruno Brookes, Anthea Turner, Gary Davies Tracklisting:- S Express – Theme From S Express Pet Shop Boys – Always On My Mind Video Compilation –Belinda Carlisle, Tiffany, Kylie Minogue, Whitney Houston Enya – Orinoco Flow Aswad – Don't Turn Around Fairground Attraction – Perfect Video Compilation – Climie Fisher, Bros, Bobby McFerrin, Brother Beyond Pet Shop Boys – Heart Yazz – The Only Way Is Up Timelords – Doctorin' The Tardis Video Compilation – Bros, Glen Medeiros, Phil Collins Robin Beck – First Time Wet Wet Wet – A Little Help From My Friends Hollies – He Ain't Heavy Cliff Richard – Mistletoe And Wine Bros – Silent Night
---
0x24 1987 Christmas Special (December 25, 1987)
---
Bee Gees – You Win Again Rick Astley – Never Gonna Give You Up Video Compilation – Jackie Wilson, Ben E King, MARRS, Starship, The Firm, Ferry Aid Pet Shop Boys – It's A Sin T'Pau – China In Your Hand Video Compilation – Steve 'Silk' Hurley, George Michael & Aretha Franklin, Madonna Whitney Houston – I Wanna Dance With Somebody Johnny Hates Jazz – Turn Back The Clock Pet Shop Boys – Always On My Mind Spagna – Call Me
---
0x23 1986 Christmas Special (December 25, 1986)
---
Billy Ocean – When The Going Gets Tough Communards – Don't Leave Me This Way (v) A-Ha – The Sun Always Shines On TV (v) Europe – The Final Countdown (v) Dr & The Medics – Spirit In The Sky Diana Ross – Chain Reaction (v) Berlin – Take My Breath Away (v) Simply Red – Holding Back The Years Nick Berry – Every Loser Wins (v) Falco – Rock Me Amadeus (v) George Michael – A Different Corner (v) Pet Shop Boys – West End Girls Madonna – True Blue/Papa Don't Preach (v) Chris de Burgh – Lady In Red Housemartins – Caravan Of Love (v) Jackie Wilson – Reet Petite (v) Wham! – Edge Of Heaven (v)
---
0x22 1985 Christmas Special (December 25, 1985)
---
Presenters include: John Peel & Janice Long Steve Wright Gary Davies Dixie Peach Jonathan King Lineup includes: King – "Love & Pride" Sister Sledge – "Frankie" (video clip) Madonna – "Into The Groove" (video clip) Colonel Abrams – "Trapped" Phyllis Nelson – "Move Closer" (clip from 04/04/85) Midge Ure – "If I Was" (video clip) Alison Moyet – "That Ole Devil Called Love" WATCH Eurythmics – "There Must Be An Angel (Playing With My Heart)" (video clip) Paul Hardcastle – "19" (remix - video clip) Dead Or Alive – "You Spin Me Round (Like A Record)" Philip Bailey & Phil Collins – "Easy Lover" (video clip) David Bowie & Mick Jagger – "Dancing In The Street" (video clip) Baltimora – "Tarzan Boy" WATCH The Crowd – "You'll Never Walk Alone" (video clip) USA For Africa – "We Are The World" (video clip) Band Aid – "Do They Know It's Christmas" (video clip) Billy Ocean – "Suddenly" Foreigner – "I Want To Know What Love Is" (video clip) UB40 & Chrissie Hynde – "I Got You Babe" (video clip) Feargal Sharkey – "A Good Heart" Jonathan King – US chart rundown Madonna – "Crazy For You" (video clip) Tears For Fears – "Everybody Wants To Rule The World" (video clip) George Michael – "Careless Whisper" (video clip) Paul Young – "Everytime You Go Away" Elaine Paige & Barbara Dickson – "I Know Him So Well" (video clip) Jennifer Rush – "The Power Of Love" (video clip) Wham! – "I'm Your Man" (video) Whitney Houston – "Saving All My Love For You" (video) Frankie Goes To Hollywood – "Welcome To The Pleasure Dome" (audience dancing/credits)
---
0x21 1984 Christmas Special (December 25, 1984)
---
Frankie Goes to Hollywood: Two tribes Howard Jones; what Is love? Duran duran: The Reflex Nik Kershaw: I Won't let the Sun Go Down On Me Culture Club: War Song Thompson Twins Doctor, Doctor Jim Diamond: I Should Have Known Better Wham: Wake Me Up Before You Go Paul Young: Love Of The Common People Duran Duran: Wild Boys George Michael: Careless Whisper Frankie Goes To Hollywood: The Power Of love Thompson Twins You Frankie Goes To Hollywood: Relax and of course as it was 1984 Band Aid: Do They Know It's Christmas?-see a very tired looking Bob Geldof sheepishly grooving down.
---
0x20 1983 Christmas Special (December 25, 1983)
---
Presented by Simon Bates, Janice Long, Mike Smith, Andy Peebles Freez:IOU Michael Jackson:Billie Jean Shaking Stevens: Cry Just A Little Bit Men At Work: Down Under Bonnie Tyler: Total Eclipse Of The Heart Eurythmics: Sweet Dreams Irene Cara:Flashdance Adam Ant: Puss In Boots Duran Duran: Is There something I Should know Bucks Fizz: When We Were Young Lionel Ritchie: All Night Long Heaven 17: Temptation David Bowie: Let's Dance UB40:Red Red Wine Billy Joel: Uptown Girl Flying Picketts: Only You
---
0x19 1982 Christmas Special (December 25, 1982)
---
Presented by – The Radio 1 Dj's (DLT, John Peel, Peter Powell, Mike Reid, Andy Peebles, Steve Wright, Tommy Vance, Mike Smith, Richard Skinner) Spandau Ballet – Lifeline Shakin' Stevens – Oh Julie No 1s of the year (Video Compilation part 1) Bucks Fizz – Land Of Make Believe Duran Duran – Hungry Like The Wolf Dexy's Midnight Runners – Come On Eileen Video Compilation part 2 Captain Sensible – Happy Talk Steve Miller Band – Abracadabra (perfromed by Zoo) Dionne Warwick- Heartbreaker Culture Club – Do You Really Want To Hurt Me? Video Compilation part 3 Soft Cell – Torch Haircut 100 – Love Plus One Musical Youth – Pass The Dutchie Cliff Richard – Little Town
---
0x18 1981 Christmas Special (December 25, 1981)
---
Presented by – The Radio 1 D.J's (specifically Jimmy Savile, Kid Jensen, Tony Blackburn, John Peel, DLT, Adrian Juste, Simon Bates, Andy Peebles,Paul Burnett, Paul Gambaccini, Steve Wright, Peter Powell, Richard Skinner, Tommy Vance, Mike Reid) Teardrop Explodes – Reward Ultravox – Vienna Kim Wilde – Kids In America Human League – Love Action Godley & Cream – Under Your Thumb Kirsty McColl – There's A Guy Works Down The Chipshop Swears He's Elvis Dave Stewart w/ Colin Blunstone – What Becomes Of The Broken Hearted? Jacksons – Can You Feel It? (danced by Zoo) Linx – Intuition The Beat – Too Nice To Talk To Spandau Ballet – I Don't Need This Pressure On Toyah – It's A Mystery Laurie Anderson – O Superman (Zoo) Altered Images – Happy Birthday Depeche Mode – I Just Can't Get Enough OMD – Souvenir Shakin' Stevens – You Drive Me Crazy Radio 1 D.J's – All You Need Is Love (!)
---
0x17 1980 Christmas Special (December 25, 1980)
---
Peter Powell and Jimmy Savile basically eat their way through the greatest hits of the year. Which are as follows ('v' denotes video):- The Nolans – I'm In The Mood For Dancing Dexy's Midnight Runners – Geno Blondie – Atomic (v) Paul McCartney – Coming Up (v) Barbara Streisand – Woman In Love (Legs & Co) Liquid Gold – Dance Yourself Dizzy David Bowie – Ashes To Ashes (v) Marti Webb – Take That Look Off Your Face Police – Don't Stand So Close To Me (v) Abba – Super Trouper (v) Lipps Inc.- Funkytown (Legs & Co) Leo Sayer – More Than I Can Say Sheena Easton – 9 to 5 Pink Floyd – Another Brick In The Wall (Part 2) (v) St Winifred's School Choir – There's No One Quite Like Grandma
---
0x15 1978 Christmas Special (December 25, 1978)
---
Noel Edmonds presents a special Top of the Pops from 1978, with Darts, Abba, Boney M, Brotherhood of Man, Father Abraham, Bee Gees, Brian and Michael, Brighouse and Rastrick Brass Band, Wings, Showaddywaddy, Rose Royce, Olivia Newton-John and John Travolta and Legs and Co.
---
0x01 25th Anniversary Special (December 31, 1988)
---
This anniversary episode features new performances and a shedload of clips from the show's 25 years on air, all introduced by an army of past Pops presenters. There are no complete archive performances and the clips are all about 15-30 seconds long and most are accompanied by prototype TOTP2-style scrolling information. In fact the whole show feels a bit like an extended episode of TOTP2, which can only be a good thing. IMHO This show is a much better celebration of TOTP than the dreary '2006 Final Countdown' was. Presented by: David Jacobs, Pete Murray, Alan Freeman, Kenny Everett, David Jensen, Simon Bates, Mark Goodier, Peter Powell, Tony Blackburn, Mike Read, Paul Gambaccini, Jimmy Savile, David Hamilton There are way too many clips to list individually, but the studio performances are: - Swinging Blue Jeans - Hippy Hippy Shake - The Tremeloes - Silence is Golden - Mud - Tiger Feet - Lulu - Shout - Engelbert Humperdinck - Release Me - David Essex - Gonna Make You a Star - Four Tops - Reach Out I'll Be There - Cliff Richard - We Don't Talk Any More - Shakin' Stevens - This Ole House - Status Quo - Rocking All Over the World
---