Teenage Mutant Ninja Turtles
Season 7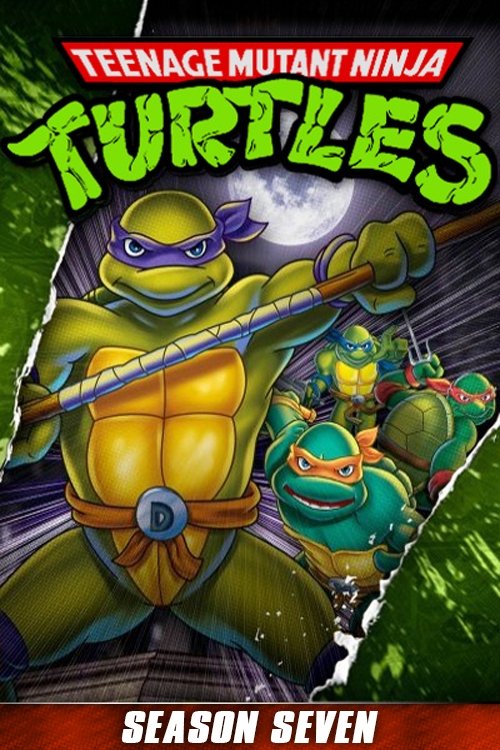 Teenage Mutant Ninja Turtles
Season 7
First Air Date: September 18, 1993

| | | |
| --- | --- | --- |
| First Aired on | : | 1993 |
| Episodes | : | 27 episodes |
Episodes
7x27 Shredder Triumphant (December 18, 1993)
---
Shredder, Rocksteady, and Bebop arrive at the Asian arts exhibit and proceed to loot. The turtles head out to stop them despite a grave warning from splinter that there will be dire consequences.
---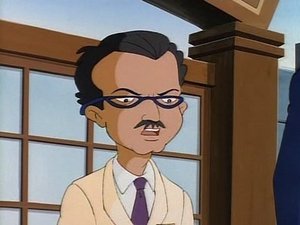 7x26 Combat Land (December 11, 1993)
---
There is a new amusement park in town and called Combat Land. The park's owner, Horatio Stressbar, has been unable to find anyone with the combat skills to give his robotic warriors a thorough work out.
---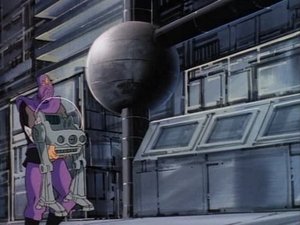 7x25 Invasion of the Krangezoids (December 11, 1993)
---
Krang makes copies of himself and sets them loose to attack the turtles.
---
7x24 Dirk Savage: Mutant Hunter (December 05, 1993)
---
After an unsuccessful attempt at capturing Razar and Toka, the Turtles return to the lair to see the eccentric billionaire, A. J. Howard, spouting his ideology and his hatred for mutants across the airwaves.
---
7x23 Atlantis Awakes (December 05, 1993)
---
While surfing in the white water rapids of the sewer, Michaelangelo is rescued by Merdude. Tthe Turtles, using Donatello's Porta-Tracker, volunteer to help Merdude find his way back home.
---
7x22 Revenge of the Fly (November 28, 1993)
---
Thanks to Vernon's irresponsible journalism, the Turtles find it necessary to stand guard at the Genetic Research Lab.
---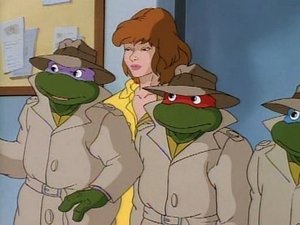 7x21 Escape from the Planet of the Turtleloids (November 29, 1993)
---
The Turtles visit April at Channel Six News and ask her if they could use the stations' equipment to contact their old Turtleoid buddy, Kerma, on Shell-Ri-La.
---
7x20 Attack of the Neutrinos (November 22, 1993)
---
While investigating the most recent robbery perpetrated by the Mole Squad, April and the Turtles stumble upon a secret meeting between the Mole Squad and Dr. Floyd O'Toole, a scientist who has been missing for weeks.
---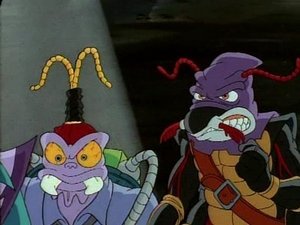 7x19 Night of the Rogues (November 22, 1993)
---
Krang, Shredder, Bebop and Rocksteady break in to the City Hall Records Department and steal maps of the sewer system dated 1895.
---
7x18 White Belt, Black Heart (November 16, 1993)
---
Splinter is contacted telepathically by his sensei, Master Mogo-san who requests that Splinter meet him at Pier 17.
---
7x17 Convicts from Dimension X (November 16, 1993)
---
Thanks to a malfunction in Donatello's Inter-Dimensional Early Warning Detection Machine, a tear has occurred in the fabric of space and time, allowing two heinous criminals from Dimension X, Skaarg and Dementor, to arrive in the city.
---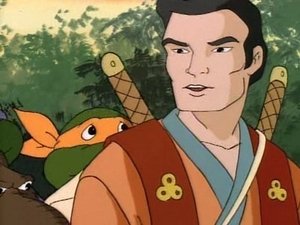 7x16 The Legend of Koji (December 28, 1993)
---
At the Museum of Fine Art Shredder uses his time portal to journey back to ancient Japan so that he can destroy Splinter and the turtles.
---
7x15 The Starchild (December 22, 1993)
---
While rummaging through the local junkyard the Turtles witness the crash landing of an alien spacecraft.
---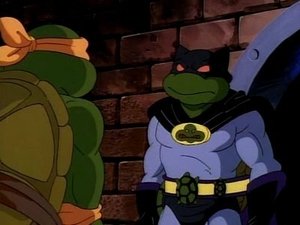 7x14 Night of the Dark Turtle (November 03, 1993)
---
Donatello's Early Detection system sounds its alarm. According to Donatello's readings, the city has experienced a major vibration emanating from the Earth.
---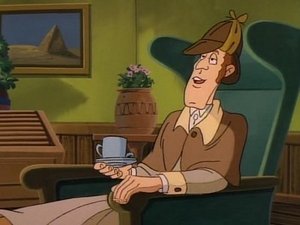 7x13 Elementary, My Dear Turtle (November 08, 1993)
---
The Turtles are in England, when they are taken back to the past, via an experimental atomic clock and must team up with Sherlock Holmes and Doctor Watson in order to get the clock back and return to the present.
---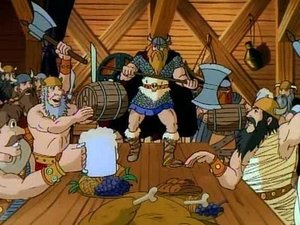 7x12 Northern Lights Out (October 28, 1993)
---
Eric Red, seizes both April and Professor Swenson's map to the underground volcanoes in Scandinavia to tap into the molten energy and melt the polar ice caps.
---
7x11 April Gets in Dutch (October 28, 1993)
---
April is covering the showing of the world-famed Duchess Diamond. Krang wants the diamond, a flawless stone, to focus the rays on his laser dimension blade.
---
7x10 Turtles on the Orient Express (October 22, 1993)
---
April is covering the revival of the Orient Express. Shredder is on the train with Rocksteady and Bebop carrying the supercharger, a device to accelerate the train to super speed.
---
7x09 The Lost Queen of Atlantis (October 22, 1993)
---
Shredder, Rocksteady and Bebop are searching for a valuable energy source in Athens and discover that it is April's new necklace.
---
7x08 Shredder's New Sword (November 06, 1993)
---
In Dimension X Krang is using a long-range scanner and discovers a rare metal buried in a ruined castle in England. The metal turns out to be King Arthur's legendary sword, Excalibur.
---
7x07 The Irish Jig is Up (October 30, 1993)
---
Krang and Shredder decide to use Ireland as their base for the Technodrome. With a device called the Rainbow Trans-Charmer, the villains intend to turn harmless little creatures like sheep and rabbits into slavering beasts.
---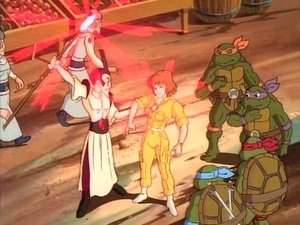 7x06 Ring of Fire (October 23, 1993)
---
Krang sends Shredder to set up a special lens that will focus the sun's rays to create a devastating heat ray.
---
7x05 Artless (October 17, 1993)
---
Two snobbish art-collecting aliens arrive in Florence and begin stealing great works of art.
---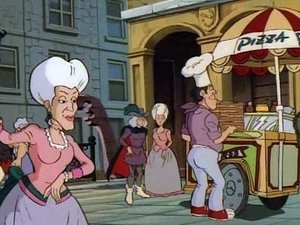 7x04 Venice on a Half Shell (October 10, 1993)
---
Krang decides to use a hydrofluxer device to flood Venice, holding it for ransom.
---
7x03 A Real Snow Job (October 03, 1993)
---
The Turtles are vacationing in the Alps, as Splinter goes off to a nearby mountain to meditate. April is in an Alpine village with Irma when she notices the ice and snow melting, unusual for this time of year.
---
7x02 Rust Never Sleeps (September 27, 1993)
---
Krang works on an oxidizer rocket with enough power to blast the Technodrome to Earth, but something goes wrong, and instead of thrust, the device grows rust.
---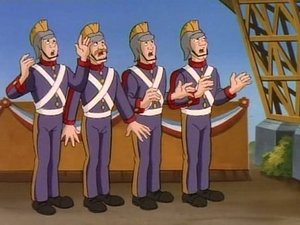 7x01 Tower of Power (September 18, 1993)
---
The Turtles and Splinter win a trip to Europe, but wind up riding in a crate with the Turtle Van. Meanwhile, Krang devises a giant electromagnet to pull the Technodrome free from an asteroid.
---