Teenage Mutant Ninja Turtles
Season 2
Teenage Mutant Ninja Turtles
Season 2
First Air Date: October 01, 1988

| | | |
| --- | --- | --- |
| First Aired on | : | 1988 |
| Episodes | : | 13 episodes |
Episodes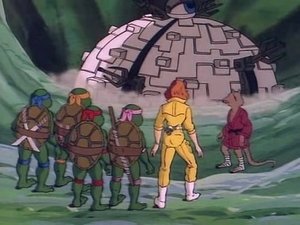 2x13 Return of the Technodrome (December 24, 1988)
---
Krang, sick of Shredder's constant failings, resolves to return the Technodrome to Earth.
---
2x12 The Cat Woman of Channel Six (December 17, 1988)
---
While experimenting with a matter transporter in his secret hideout, Shredder sends Rocksteady and Bebop to a nearby garbage dump. Through a series of mishaps, Rocksteady and Bebop find themselves in the Turtles' Lair.
---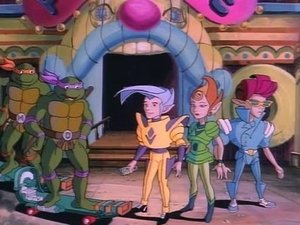 2x11 Teenagers from Dimension X (December 10, 1988)
---
While cruising around Dimension X, the Nutrinos decide to buzz the Technodrome. The Nutrinos learn of Krang & Shredder's latest plan to destroy the Turtles.
---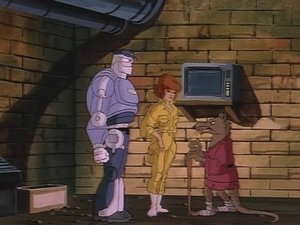 2x10 New York's Shiniest (December 03, 1988)
---
Shredder learns that the police have created a robotic cop and plans to steal then clone it. April gets a tip about the new experimental cop Rex-1 and breaks into the lab with her news camera for an exclusive story.
---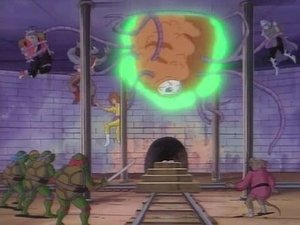 2x09 Splinter No More (November 26, 1988)
---
Sensing Master Splinter's despair at his new life as a rat, the Turtles agree to use the small amount of mutagen that they have left to concoct a formula that will revert Splinter back into Yoshi.
---
2x08 Invasion of the Punk Frogs (November 19, 1988)
---
Shredder plans to acquire more mutagen and create more mutants. An ion storm in Dimension X interferes with the dimensional portal.
---
2x07 Enter: The Fly (November 12, 1988)
---
Frustrated at Baxter's latest failure, Shredder contacts Krang in Dimension X and demands that Rocksteady and Bebop be sent to aid him.
---
2x06 The Case of the Killer Pizzas (November 05, 1988)
---
Krang finally relents and provides Shredder with help in defeating the Turtles.
---
2x05 Curse of the Evil Eye (October 29, 1988)
---
The Turtles are still on the search for the last fragment. Shredder finds the last fragment and connects all three to his helmet.
---
2x04 The Mean Machines (October 22, 1988)
---
After the batteries died in the alien crystal converger, Donatello, using spare circuits from the space ship, builds a tracking device to help locate the second fragment of the Eye of Zarnov.
---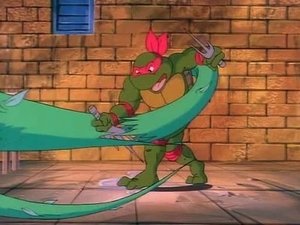 2x03 It Came from Beneath the Sewers (October 15, 1988)
---
While the Turtles and April O'Neil scour the city for the Second Fragment of the Eye of Zarnov, Shredder sheepishly reports to Krang that he has lost the First Fragment.
---
2x02 The Incredible Shrinking Turtles (October 08, 1988)
---
While practicing their martial arts in Central Park, the Turtles witness an alien spaceship crash into a small pond. The pilot warns them that they must find the three fragments of the Eye of Zarnof.
---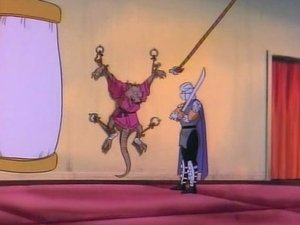 2x01 Return of the Shredder (October 01, 1988)
---
Just when the Turtles believe themselves rid of Shredder, tin-grin is able to persuade Krang to return him to Earth.
---