5ive Days to Midnight
Season 1
5ive Days to Midnight
Season 1
First Air Date: June 07, 2004

| | | |
| --- | --- | --- |
| First Aired on | : | 2004 |
| Episodes | : | 5 episodes |
Episodes
1x05 Day Five (June 10, 2004)
---
J.T.´s preparations seem to be useless. Carl and Brad are both hunting him; one because he is convinced, that it would destroy the universe, if J.T. survives, the other because of greed. The biggest problem is, that Roy Bremmer has abducted Claudia and Jesse, to get the documents back that Claudia stole from him. Sikorski and J.T. rush to Bremmers Bar, where it will come to a showdown. But is Bremmer really the one who is going to kill J.T. ?
---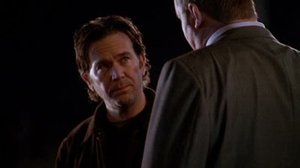 1x04 Day Four (June 09, 2004)
---
The closer the day of his death comes, the more J.T. gives in to his destiny. Only as Jesse finds his testament, he can convince him not to give up yet. J.T. has an idea how to stop his potential murderer from his plan: Eliminate their motives ! He´s trying to bribe Roy Bremmer with the valuable material the casse is made of - but Roy declines. Roy just wants Claudia back and is ready to kill for that !
---
1x03 Day Three (June 08, 2004)
---
J.T. is determined to save his life, and attempts to erase every suspect's motives for killing him. To stop Carl, he has him locked away in the psychiatric ward, unable to escape. He allows Brad to collect the briefcase on Monday, which will bring Brad the money he desperately needs, and he organises a meeting with Roy Bremmer to try and reason with him. But not everything goes to plan as Carl somehow escapes, someone gets to the case before Brad, and Roy Bremmer isn't interested in reasoning. Meanwhile, Jesse tries to find little things to stop her dad's death on Friday night.
---
1x02 Day Two (June 07, 2004)
---
As his death date comes closer, J.T. discovers more and more people that may have motives to kill him. Roy Bremmer has finally hunted down J.T, and threatens to kill him and Jessie if he doesn't hand over Claudia. Brad has become bankrupt and is desperate for some money. The mysterious briefcase of J.T.'s will be worth a lot of money, and Brad will do whatever it takes to get his hand on the case. J.T, Jessie and Claudia try to leave the city, but they are forced back into the arms of fate.
---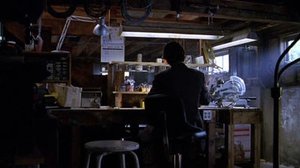 1x01 Day One (June 07, 2004)
---
J.T. Neumeyer sits at his wife's grave with his daughter, Jesse, on the anniversary of her death. Out of nowhere, a mysterious briefcase appears. Inside, the details and newspaper clippings of J.T's murder, to happen at the stroke of midnight in five days. But things get much more complicated when his girlfriend, Claudia, used to marry to the one man that might be out to kill J.T.
---