Independent Lens
Season 22
Independent Lens
Season 22
First Air Date: October 19, 2020

| | | |
| --- | --- | --- |
| First Aired on | : | 2020 |
| Episodes | : | 14 episodes |
Episodes
22x14 The People vs. Agent Orange (June 28, 2021)
---
The People vs. Agent Orange closely follows two activists as they take on the chemical industry, and demand accountability for the pernicious legacy caused by the use of Agent Orange in the Vietnam War.
---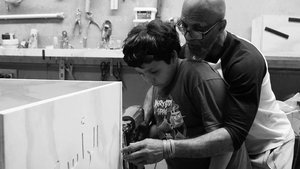 22x13 Two Gods (June 21, 2021)
---
An intimate documentary about faith, renewal, and healing, Two Gods follows a Muslim casket maker and ritual body washer in New Jersey, as he takes two young men under his wing to teach them how to live better lives.
---
22x12 The Donut King (May 24, 2021)
---
An immigrant story with a (glazed) twist, The Donut King follows the journey of Cambodian refugee Ted Ngoy, who arrived in California in the 1970s and, through a mixture of diligence and luck, built a multi-million dollar donut empire up and down the West Coast.
---
22x11 Down a Dark Stairwell (April 12, 2021)
---
Down a Dark Stairwell chronicles the tragic shooting of Akai Gurley, an innocent Black man, in Brooklyn, and the trial and subsequent conviction of the Chinese American police officer, Peter Liang, who pulled the trigger, casting a powerful light on the experiences of two marginalized communities thrust into an uneven criminal justice system together.
---
22x10 Coded Bias (March 22, 2021)
---
Coded Bias follows M.I.T. Media Lab computer scientist Joy Buolamwini, along with data scientists, mathematicians, and watchdog groups from all over the world, as they fight to expose the discrimination within facial recognition algorithms now prevalent across all spheres of daily life.
---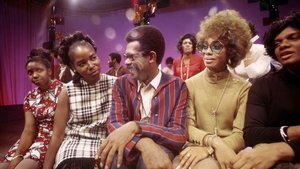 22x09 Mr. SOUL! (February 22, 2021)
---
Premiering in 1968, SOUL! was the first nationally broadcast all-Black variety show on public television, merging artists from the margins with post-Civil Rights Black radical thought. Mr. SOUL! delves into this critical moment in television history, as well as the man who guided it, highlighting a turning point in representation whose impact continues to resonate to this day.
---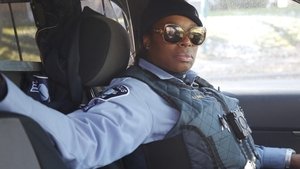 22x08 Women in Blue (February 08, 2021)
---
With the national conversation around police reform still resonating, Women in Blue shines a spotlight on women within the Minneapolis Police Department to reform it from the inside by fighting for gender equity. Filmed from 2017 to 2020, Women in Blue focuses on MPD's first female police chief and three women in her department as they each try to redefine what it means to protect and serve.
---
22x07 9to5: The Story of a Movement (February 01, 2021)
---
When Dolly Parton sang "9 to 5," she was singing about a real movement that started with a group of secretaries in the early 1970s. Their goals were simple—better pay, more advancement opportunities and an end to sexual harassment—but as seen in 9to5: The Story of a Movement, their fight that inspired a hit would change the American workplace forever.
---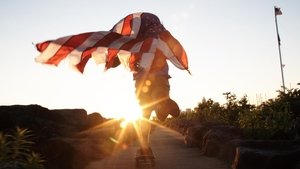 22x06 A Day in the Life of America / American Nomads (January 11, 2021)
---
A Day in the Life of America: Director Jared Leto crafts a sweeping yet intimate cross-section of America shot on a single July 4th in 2017 with 92 film crews fanning out across each of the United States and Puerto Rico to capture A Day in the Life of America. A gargantuan production shot over a single 24-hour period across the country, the film weaves a wide range of beliefs and backgrounds into a rich tapestry of life. American Nomads: As the cost of living rises across the United States, so too is the number of people who dwell in their vehicles. Some travel looking for work and to fulfill their American Dream. Others are simply happy to make a home for themselves in their vans, buses and campers. Meet these American Nomads, each having made their homes in their vehicles while living their best life on the road.
---
22x05 A Woman's Work: The NFL's Cheerleader Problem (January 04, 2021)
---
A Woman's Work: The NFL's Cheerleader Problem sheds light on the continued fight to end the gender pay gap prevalent throughout the National Football League, chronicling the journeys of cheerleaders from the Raiders and the Bills, each of whom put their careers on the line to take legal action and fight for fair pay.
---
22x04 Belly of the Beast (November 23, 2020)
---
An unlikely duo discovers a pattern of illegal sterilizations in women's prisons, shielded by prison officials and doctors, and wage a near-impossible battle against the Department of Corrections. Belly of the Beast exposes modern-day eugenics and reproductive injustice in California prisons, through intimate accounts from currently and formerly incarcerated people.
---
22x03 Jonathan Scott's Power Trip (November 16, 2020)
---
In Jonathan Scott's Power Trip, the HGTV home makeover guru shines a light on the obstacles and opportunities for America's solar industry, following fossil fuel monopolies that halt the growth of renewable energy while visiting with politicians, coal miners, solar panel installers, the Navajo Nation building its own solar plant, and others at the forefront of the battle for energy freedom.
---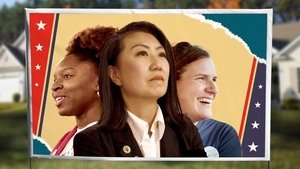 22x02 Represent (October 26, 2020)
---
Represent follows three women running for office in the heart of the Midwest leading up to the 2018 midterm elections, as they take on entrenched local political networks and fight to reshape politics on their own terms.
---
22x01 Feels Good Man (October 19, 2020)
---
Feels Good Man is the story of how artist Matt Furie, creator of a once-benign comic character named Pepe the Frog, fought an uphill battle to reclaim his iconic creation from those who turned it into a symbol of hate. Feels Good Man is a thought-provoking, wild ride through an Internet that transformed an unlucky cartoon frog, and then the rest of the world.
---