Independent Lens
Season 21
Independent Lens
Season 21
First Air Date: October 28, 2019

| | | |
| --- | --- | --- |
| First Aired on | : | 2019 |
| Episodes | : | 19 episodes |
Episodes
21x19 Pipe Dreams (June 22, 2020)
---
Pipe Dreams challenges preconceived notions about an age-old instrument—the pipe organ—while introducing viewers to a new generation of passionate, talented young organists in the intense lead up to the Canadian International Organ Competition (CIOC), widely regarded as the Olympics for organ music and which attracts virtuosi under the age 35 from all over the world. Who will come out on top?
---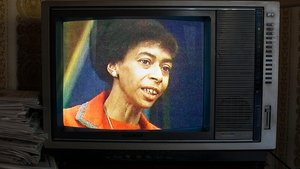 21x18 Recorder: The Marion Stokes Project (June 15, 2020)
---
For 30 years, Marion Stokes records American television, creating a comprehensive archive of the media on 70,000 VHS tapes that are being digitized for future generations.
---
21x17 Eating Up Easter (May 25, 2020)
---
More than just a picture-perfect postcard of iconic stone statues, Rapa Nui, or Easter Island, is a microcosm of a planet in flux. Directed by native Rapa Nui filmmaker Sergio Mata'u Rapu, Eating Up Easter explores the challenges his people are facing, and the intergenerational fight to preserve their culture and a beloved environment against a modernizing society and booming tourism trade.
---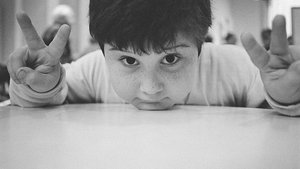 21x16 Rewind (May 11, 2020)
---
Made up of home video footage that reveals a long-kept secret, Sasha Joseph Neulinger's Rewind is a brave and wrenching look at his childhood and his journey to reconcile his past. By probing the gap between image and reality, the film depicts both how little and how much a camera can capture.
---
21x15 Jim Allison: Breakthrough (April 27, 2020)
---
The story of one warmhearted, stubborn man's visionary quest to find a cure for cancer, Jim Allison: Breakthrough is an homage to an unconventional superhero — a pioneering, harmonica-playing scientist from a small town in Texas who triumphed over a doubtful medical establishment to save innumerable lives around the world and win the Nobel Prize.
---
21x14 The Hottest August (April 20, 2020)
---
Brett Story's critically acclaimed documentary The Hottest August raises the specter of climate change without ever mentioning it, spotlighting ordinary New Yorkers as they share their anxieties about what the future holds while bracing for what could be one of the hottest months on record.
---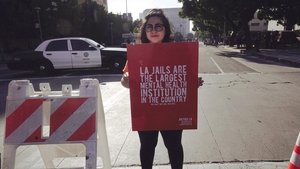 21x13 Bedlam (April 13, 2020)
---
Shot over the course of five years, Bedlam examines the mental health crisis through intimate stories of those people who are in-and-out of overwhelmed and under-resourced psych emergency rooms, jails and homeless camps in Los Angeles, while psychiatrist and filmmaker Kenneth Paul Rosenberg, M.D. also searches for answers to his own late sister's mental illness.
---
21x12 One Child Nation (March 20, 2020)
---
After the birth of her first child, filmmaker Nanfu Wang returns to China to speak with her family and explore the ripple effect of that country's devastating social experiment, the one-child policy. At its core, One Child Nation is a riveting personal story revealing shocking human rights violations and forces us all to reckon with the consequences of blind obedience.
---
21x11 Always in Season (February 24, 2020)
---
Always in Season follows the tragedy of African American teenager Lennon Lacy, who in August 2014, was found hanging from a swing set in North Carolina. His death was ruled a suicide, but Lennon's mother and family believe he was lynched. The film chronicles her quest to learn the truth and takes a closer look at the lingering impact of more than a century of lynching African Americans.
---
21x10 We Believe In Dinosaurs (February 17, 2020)
---
In We Believe in Dinosaurs the Bible and science collide amid the battleground of a Creation Museum and a $120 million Noah's Ark-inspired theme park in rural Kentucky.
---
21x09 Leftover Women (February 10, 2020)
---
Leftover Women follows three successful Chinese women who, despite thriving careers, are still labeled sheng nu, a derogatory term in China to describe educated, professional women in their mid-20s and '30s who are not married. As they search for "Mr. Right," they struggle to stay true to their ambitions, while dealing with pressure from families, friends, and governmental stigma.
---
21x08 Cooked: Survival by Zip Code (February 03, 2020)
---
Cooked: Survival by Zip Code tells the story of the tragic 1995 Chicago heatwave, the most traumatic in U.S. history, in which 739 citizens died over the course of just a single week, most of them poor, elderly, and African American. Cooked is a story about life, death, and the politics of crisis in an American city that asks the question: Was this a one-time tragedy, or an appalling trend?
---
21x07 The First Rainbow Coalition (January 27, 2020)
---
In 1969, the Chicago Black Panther Party formed alliances across ethnic and racial lines with other community-based movements in the city, including Latino group the Young Lords and southern whites the Young Patriots. Banding together in one of postwar America's most segregated cities to confront issues like police brutality and substandard housing, they called themselves the Rainbow Coalition.
---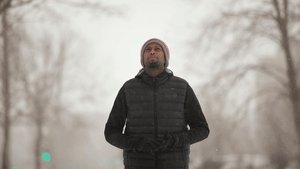 21x06 Accept the Call (January 20, 2020)
---
25 years after Yusuf Abdurahman left Somalia as a refugee to begin his life anew in Minnesota — which has the largest population of Somalis in America — his worst fear is realized when his 19-year-old-son Zacharia is arrested in an FBI counterterrorism sting operation. Accept the Call captures the story of a father and son attempting to mend their relationship after breaking each other's hearts.
---
21x05 ATTLA (December 16, 2019)
---
ATTLA tells the gripping story of George Attla, a charismatic Alaska Native dogsled racer who, with one good leg and fierce determination, became a legendary sports hero in Northern communities around the world.
---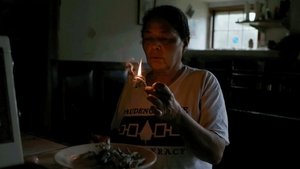 21x04 Conscience Point; Jewel's Hunt (November 18, 2019)
---
A Native American activist fights to protect her tribe from the onslaughts of development in the Hamptons. Can Jewel balance the complications of a modern teenager with her connection to village life?
---
21x03 The Interpreters (November 11, 2019)
---
The Interpreters is a poignant but tense portrayal of a very human and high-stakes side of war's aftermath, the story of how Afghan and Iraqi interpreters risked their lives aiding American troops--but then became the people we left behind.
---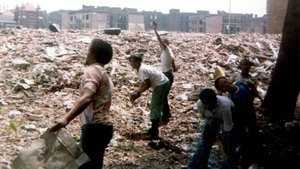 21x02 Decade of Fire (November 04, 2019)
---
Decade of Fire covers a shocking but untold piece of American urban history, when the South Bronx was on fire in the 1970s. Left unprotected by the city government, nearly a quarter-million people were displaced as their close-knit, multiethnic neighborhood burned to the ground. Decade of Fire also shows what can happen when a community chooses to fight back and reclaim their neighborhood.
---
21x01 Made in Boise (October 28, 2019)
---
In Boise, nurses, nail technicians, and stay-at-home mothers are choosing to become paid reproductive surrogates for people from around the world. Made in Boise offers a rare glimpse into this world by intimately following the lives of four surrogates, as they build relationships with the intended parents, prepare for the rigors of pregnancy, and navigate the mixed feelings of their own families.
---