Independent Lens
Season 20
Independent Lens
Season 20
First Air Date: October 29, 2018

| | | |
| --- | --- | --- |
| First Aired on | : | 2018 |
| Episodes | : | 19 episodes |
Episodes
20x19 Wrestle (May 20, 2019)
---
Wrestle goes inside the lives of four members of the high school wrestling team at Huntsville's J.O. Johnson High School--a longstanding entry on Alabama's list of failing schools. Teammates Jailen, Jamario, Teague, and Jaquan show that needing a win can be about much more than just beating your opponent on the mat.
---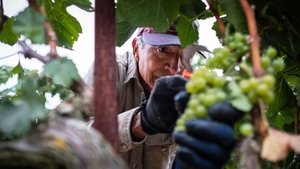 20x18 Harvest Season; The Seed Saver (May 13, 2019)
---
California's Napa Valley is one of the premier wine growing regions in the world, celebrated as an idyllic and luxurious destination. Yet, many of the vineyard workers and the small producers with roots in the fields are rarely credited for the valley's famed bounty. Filmed over the course of one agricultural year, Harvest Season takes an "other side of the valley" approach, giving a unique view of the dramatic process that goes into making some of the world's most celebrated wines. Kristyn Leach's seeds come from ancient heritage breeds from Asia, and she is one of only a handful of farmers still growing these crops as they face extinction. But the day-to-day challenges of disease and wildlife take their toll as she feels a deep responsibility to the seeds she is trying to save. The Seed Saver is a short film airing with Harvest Season on Independent Lens.
---
20x17 Out of State (May 06, 2019)
---
In Out of State, two native Hawaiians sent thousands of miles away to a private prison in the desert find a community of other native Hawaiians and discover indigenous traditions from a fellow inmate serving a life sentence. After finishing their terms and returning to Hawai'i, the men both find life on the outside a struggle and wonder if it's possible to ever go home again.
---
20x16 Charm City (April 22, 2019)
---
In Baltimore, the murder rate is high and trust in law enforcement is low—meet the engaged citizens reversing those trends in Charm City.
---
20x15 Marcos Doesn't Live Here Anymore (April 15, 2019)
---
Elizabeth Perez, a decorated U.S. Marine veteran living in Cleveland, fights to reunite her family after her undocumented husband, Marcos, is deported. Acclaimed filmmaker David Sutherland examines the U.S. immigration system through the lives of two unforgettable protagonists whose lives reveal the human cost of deportation.
---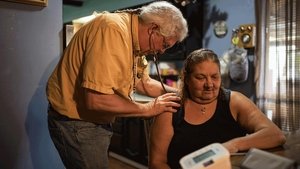 20x14 The Providers (April 08, 2019)
---
Three rural healthcare providers try to make a difference in the lives of their patients against overwhelming odds.
---
20x13 Tre Maison Dasan (April 01, 2019)
---
Told directly through the eyes of the children themselves, Tre Maison Dasan is an up-close and unfiltered look at the lives of three Rhode Island boys, each navigating childhood and adolescence with a parent in prison. Society writes these parents off as criminals, but in their hearts their children still see them as mom and dad.
---
20x12 People's Republic of Desire (February 25, 2019)
---
In an age where the power of technology helps us connect, are we as isolated as ever? People's Republic of Desire exposes the baffling reality of how virtual relationships are replacing real-life human connections through China's video-based social network YY––a hugely popular gathering place for over 300 million people in China.
---
20x11 Hale County This Morning, This Evening (February 11, 2019)
---
RaMell Ross's Hale County This Morning, This Evening, one of the year's most critically acclaimed films, is a dreamy and intimate journey through the world of Hale County, Alabama, a richly detailed glimpse into life in America's Black Belt.
---
20x10 Black Memorabilia (February 04, 2019)
---
What does it mean when Americans rebuke racism yet hold on to nostalgic objects that embrace it? Black Memorabilia explores the world of racist material, both antique and new, that pushes demeaning representations of African Americans. From industrial China to the rural South to Brooklyn, the film shines a light on those who reproduce, consume--and reclaim--racially-charged items.
---
20x09 The King (January 28, 2019)
---
Forty years after the death of Elvis Presley, filmmaker Eugene Jarecki takes the King's 1963 Rolls-Royce on a musical road trip across America. From Memphis to New York, Las Vegas, and beyond, the journey traces the rise and fall of Elvis as a metaphor for the country he left behind.
---
20x08 RUMBLE: The Indians Who Rocked The World (January 21, 2019)
---
RUMBLE is the electric story of how Native American influence shaped rock and roll, a missing chapter in music history.
---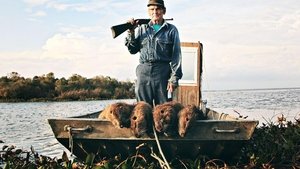 20x07 Rodents of Unusual Size (January 14, 2019)
---
Rodents of Unusual Size is a real-life horror "tail" about the various and eccentric methods Louisiana residents have employed to tackle a growing menace that lurks in the bayous and backwaters: hordes of monstrous 20-pound swamp rats known as nutria.
---
20x06 My Country No More (January 07, 2019)
---
Following the rise and fall of the oil boom in North Dakota, My Country No More paints a portrait of a rural American community in crisis split by a high-stakes divide.
---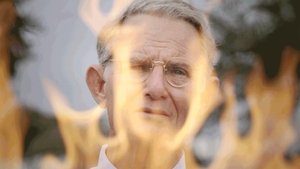 20x05 Man on Fire (December 17, 2018)
---
In 2014, 79-year-old white Methodist minister drove to an empty parking lot in his old hometown of Grand Saline, Texas, and set himself on fire. He left a note on his car's windshield calling the act his final protest against the virulent racism of the community and his country at large. Man on Fire uncovers the truth about the town's past and what drove Moore to his shocking final act.
---
20x04 The Judge (November 19, 2018)
---
Showing Shari'a law in a way we've never seen before--through the story of the first-ever female judge in Palestine's religious courts--The Judge is a portrait of a remarkable woman that also provides rare insight into both Islamic law and gendered justice.
---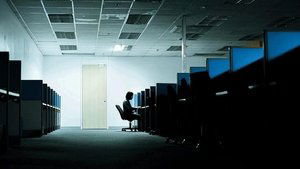 20x03 The Cleaners (November 12, 2018)
---
"Delete...Ignore...Delete… Ignore…" Someone is out there censoring your social media feed. Do their decisions distort your understanding of the world as much as clever hoaxes and "fake news"? The Cleaners charts social media's evolution from a shared vision of a global village to a dangerous web of fake news, extremism, and radicalization.
---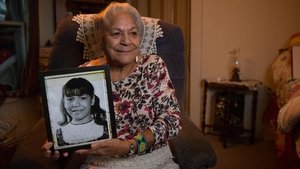 20x02 Dawnland (November 05, 2018)
---
Dawnland reveals the untold story of Indigenous child removal in the United States through the first government-endorsed truth and reconciliation commission in the nation, tasked with investigating the devastating impact of Maine's child welfare practices on Native American communities.
---
20x01 Wildland (October 29, 2018)
---
Filmed during two recent wildfire seasons, Wildland is a sweeping yet deeply personal account of a wildland firefighting crew as they struggle with fear, loyalty, dreams, and demons. This is the story of ordinary people with nothing left to lose — as they trudge through an unforgiving face a test of mind, body, and spirit.
---