Independent Lens
Season 18
Independent Lens
Season 18
First Air Date: October 02, 2016

| | | |
| --- | --- | --- |
| First Aired on | : | 2016 |
| Episodes | : | 20 episodes |
Episodes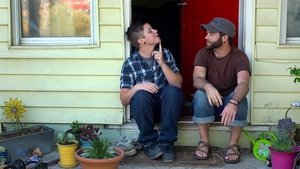 18x20 Real Boy (June 19, 2017)
---
A moving and intimate story of a family in transition, Real Boy follows the journey of trans teen Bennett as he navigates adolescence, sobriety, and the physical and emotional ramifications of his changing gender identity. Through the process, his mother Suzy makes her own transformation — travelling a difficult road toward accepting that the daughter she raised as Rachael is now her son Bennett.
---
18x19 Farmer/Veteran (May 29, 2017)
---
Home from three combat tours in Iraq, Alex Sutton forges a new identity as a farmer, hatching chicks and raising goats on 43 acres in rural North Carolina. Farmer/Veteran shows Alex diving into life on the farm with his new love Jessica, while the traumas of war linger on.
---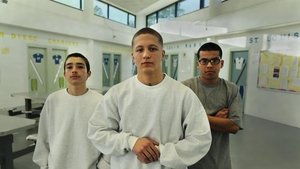 18x18 They Call Us Monsters (May 22, 2017)
---
They Call Us Monsters goes behind the walls of the Compound, a high-security facility where Los Angeles houses its most violent juvenile criminals, to follow three young offenders who sign up to take a screenwriting class with producer Gabe Cowan as they await their respective trials. To their advocates, they're kids. To the system, they're adults. To their victims, they're monsters.
---
18x17 Forever Pure (May 15, 2017)
---
The story of how Beitar Jerusalem, the most popular and controversial soccer team in Israel, spiraled out of control after their Russian-Israeli oligarch owner brought two Muslim players from Chechnya onto the team. Forever Pure examines the clash between personal identity, politics, money and sports, exploring how racism has the potential to destroy not only a team but an entire society.
---
18x16 The Prison in Twelve Landscapes (May 08, 2017)
---
More people are imprisoned in the U.S. at this time than any other time or place in history, yet prisons themselves have never felt further away or more out of sight. A cinematic journey through a series of seemingly ordinary American landscapes, The Prison in Twelve Landscapes excavates the hidden world of the modern prison system and explores lives outside the gates affected by prisons.
---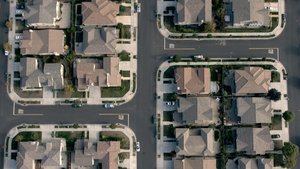 18x15 National Bird (May 01, 2017)
---
National Bird follows whistleblowers who, despite possible consequences, are determined to break the silence around one of the most controversial issues of our time: the secret U.S. drone war. The film gives rare insight through the eyes of both survivors and veterans who suffer from PTSD while plagued by guilt over participating in the killing of faceless people in foreign countries.
---
18x14 The Last Laugh (April 24, 2017)
---
The Holocaust would seem to be an absolutely off-limits topic for comedy — but is it? History shows that even the victims of the Nazi concentration camps used humor as a means of survival and resistance. The Last Laugh weaves together stories from Auschwitz survivor Renee Firestone and interviews with influential comedians from Mel Brooks, Sarah Silverman, and Gilbert Gottfried.
---
18x13 SEED: The Untold Story (April 17, 2017)
---
Worshipped and treasured since the dawn of humankind, few things on Earth are as miraculous and vital as seeds, but in the last century, 94% of our seed varieties have disappeared. More than a cautionary tale of "man against nature," SEED: The Untold Story follows passionate seed keepers, farmers, scientists, and lawyers intent on protecting our 12,000 year-old food legacy.
---
18x12 Newtown (April 03, 2017)
---
Filmed over the course of nearly three years, Newtown uses deeply personal, never-before-heard testimonies to relate the aftermath of the deadliest mass shooting of schoolchildren in American history, documenting a traumatized community still reeling from the senseless tragedy, fractured by grief but driven toward a sense of purpose
---
18x11 Ovarian Psycos (March 27, 2017)
---
Ovarian Psycos is about a new generation of fierce, unapologetic and feminist women of color from the Eastside of Los Angeles who confront injustice, build community, and redefine identity through a raucous, irreverently named bicycle crew: The Ovarian Psycos Cycle Brigade.
---
18x10 The Bad Kids (March 20, 2017)
---
Located in an impoverished Mojave Desert community, Black Rock Continuation High School is a last-chance alternative for students who've fallen so far behind they have no hope of earning a diploma at a traditional school. But extraordinary educators believe empathy and life skills give these so-called "bad kids" command of their own futures to combat the crippling effects of poverty.
---
18x09 TOWER (February 14, 2017)
---
Combining archival footage with rotoscopic animation in a dynamic, never-before-seen way, TOWER reveals the action-packed, untold stories of the witnesses, heroes, and survivors of America's first mass school shooting, at the University of Texas, 1966, when the worst in one man brought out the best in so many others.
---
18x08 Accidental Courtesy (February 13, 2017)
---
Renowned musician Daryl Davis has an unusual, controversial hobby: meeting and befriending members of KKK, many of whom have never met a black person. When some decide to leave the Klan, Daryl keeps their robes and hoods, a collection built piece by piece, story by story. Accidental Courtesy captures Daryl's search for answers to the question, "How can you hate me when you don't even know me?"
---
18x07 Birth of a Movement (February 06, 2017)
---
In 1915, African American newspaper editor and activist William M. Trotter waged a battle against D.W. Griffith's notoriously Ku Klux Klan-friendly blockbuster The Birth of a Nation, which unleashed a fight still raging today about race relations and representation, and the power and influence of Hollywood. The Birth of a Movement features Spike Lee, Reginald Hudlin, Henry Louis Gates, Jr., and DJ
---
18x06 The Witness (January 23, 2017)
---
After Kitty Genovese was repeatedly attacked on a street in Queens, New York in 1964, The New York Times published a front-page story asserting that 38 witnesses watched her murder from their apartment windows and did nothing to help. Genovese's death quickly became a symbol of urban apathy. The Witness follows the efforts of her brother Bill as he uncovers the truth buried beneath the story.
---
18x05 What Was Ours (January 16, 2017)
---
Residents of Wyoming's isolated Wind River Indian Reservation, a young Arapaho journalist, and a teenage powwow princess travel with a Shoshone elder to search for missing artifacts in the vast archives of Chicago's Field Museum. There they discover a treasure trove of ancestral objects, setting them on a journey to recover what has been lost, and build hope for the future.
---
18x04 Containment (January 09, 2017)
---
Left over from the Cold War are a hundred million gallons of radioactive sludge, covering a great amount of land. Governments around the world are imagining society 10,000 years from now to create monuments protecting future generations. Containment weaves between an uneasy present and an imaginative but troubled distant future, exploring the idea that over millennia, nothing stays put.
---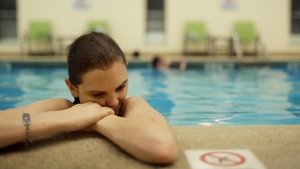 18x03 Best and Most Beautiful Things (January 02, 2017)
---
Michelle, a precocious 20-year-old woman living in rural Maine with her mother, is legally blind and on the autism spectrum. With big dreams and varied passions, she explores love and empowerment outside the limits of "normal" through a provocative sex-positive community. Best and Most Beautiful Things tells Michelle's joyful story of self-discovery as a celebration of outcasts everywhere.
---
18x02 Meet the Patels (December 26, 2016)
---
Ravi Patel is almost 30, an actor, and, worst of all to his traditional Hindu parents, still unmarried. After he breaks up with his white girlfriend, Ravi submits to his parents' wishes and allows them to play matchmaker. The true-life romantic comedy Meet the Patels explores the influences of culture and identity on the most intense, personal, and important part of one's life — love.
---
18x01 Best of Enemies (October 02, 2016)
---
Best of Enemies captures the legendary 1968 debates between two famed intellectuals and ideological opposites: leftist Gore Vidal and neoconservative William F. Buckley. Their televised sparring shaped a new era of public discourse in the media, marking the moment TV's political ambition shifted from narrative to spectacle.
---