Independent Lens
Season 17
Independent Lens
Season 17
First Air Date: November 09, 2015

| | | |
| --- | --- | --- |
| First Aired on | : | 2015 |
| Episodes | : | 21 episodes |
Episodes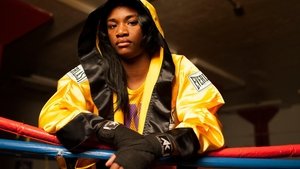 17x21 T-Rex: Her Fight for Gold (August 02, 2016)
---
Flint, Michigan's Claressa "T-Rex" Shields won a Gold Medal in 2012, the first time women were allowed to box in the Olympics. T-Rex is a coming-of-age tale of a girl who learns that in Flint, a gold medal doesn't always make life easier.
---
17x20 TRAPPED (June 20, 2016)
---
Trapped goes inside the contentious issue of abortion rights through the story of health care providers in Texas, Mississippi, and Alabama who are struggling to comply with controversial new TRAP laws (Targeted Regulation of Abortion Providers). The current case before the U.S. Supreme Court, Whole Woman's Health v. Hellerstedt, will decide whether these laws are constitutional.
---
17x19 Dogtown Redemption (May 16, 2016)
---
Dogtown Redemption is the story of three recyclers struggling to survive in West Oakland, a neighborhood already decimated by unemployment, addiction, and violence. Their only lifeblood is a controversial recycling center threatened with closure.
---
17x18 The Armor of Light (May 10, 2016)
---
The Armor of Light follows the journey of Evangelical minister Rob Schenck, who is trying to find the courage to preach about the growing toll of gun violence in America, and Lucy McBath, the mother of an unarmed teenager who was murdered in Florida and whose story cast a spotlight on the state's "Stand Your Ground" laws.
---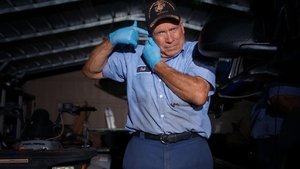 17x17 Peace Officer (May 09, 2016)
---
Meet Dub Lawrence, a crusading former sheriff whose investigations highlight increasingly militarized state of American police. Dub established Utah's first SWAT team, only to see that same unit kill his son-in-law in a controversial standoff.
---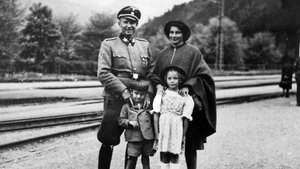 17x16 My Nazi Legacy (May 02, 2016)
---
My Nazi Legacy explores the relationship between two men, each of whom are the children of Nazi war criminals who were responsible for thousands of deaths. Through frank interviews with internationally renowned British human rights lawyer Philippe Sands, whose family perished in the Holocaust, the men reflect on the crimes of their fathers and the price of forgiveness.
---
17x15 Democrats (April 25, 2016)
---
Rival political operatives attempt to make history as they navigate Zimbabwe's volatile political landscape to draft a new constitution.
---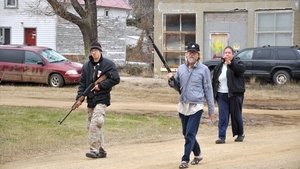 17x14 Welcome to Leith (April 04, 2016)
---
When a notorious white supremacist and his followers hatch a scheme to gain electoral control of Leith, North Dakota, the residents of the tiny town desperately seek to expel their frightening new neighbors.
---
17x13 An Honest Liar (March 28, 2016)
---
Fed up with faith healers, fortune-tellers, and psychics using his beloved magician's tricks to swindle money out of credulous people, James "The Amazing" Randi dedicated his life to exposing frauds with the wit and style he brought to his stage show. An Honest Liar is part detective story, part biography, and a bit of a magic act itself.
---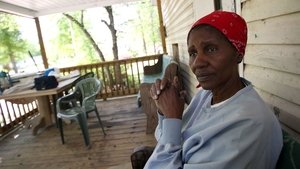 17x12 Wilhemina's War (February 29, 2016)
---
A Southern grandmother struggles to help her granddaughter survive the health risks and social stigma of living with HIV in South Carolina.
---
17x11 (T)ERROR (February 22, 2016)
---
With twists and turns fit for an espionage thriller, (T)error goes deep inside an active terror sting without FBI consent.
---
17x10 The Black Panthers: Vanguard of the Revolution (February 16, 2016)
---
Weaving together a treasure trove of rare footage with the voices of a diverse group of people who were there, Stanley Nelson tells the vibrant story of a pivotal movement as urgent today as it was then.
---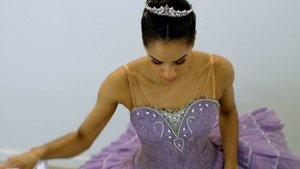 17x09 A Ballerina's Tale (February 08, 2016)
---
Misty Copeland is on a mission to make history by becoming the first African American principal dancer of a major ballet company.
---
17x08 In Football We Trust (February 01, 2016)
---
Transporting viewers deep inside the tightly-knit and complex Polynesian community in Salt Lake City, one of the chief sources of the modern influx of Pacific Islander football players to the NFL. Shot over a four-year period with intimate access, this is the story of four young men striving to overcome gang violence and near poverty through the promise of American football.
---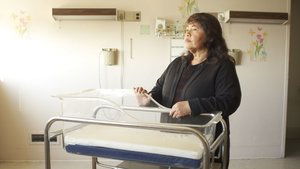 17x07 No Más Bebés (No More Babies) (January 25, 2016)
---
The story of a little-known but landmark event in reproductive justice, when a small group of Mexican immigrant women sued county doctors, the state, and the U.S. government after they were sterilized while giving birth at Los Angeles County-USC Medical Center during the late 1960s and early 1970s.
---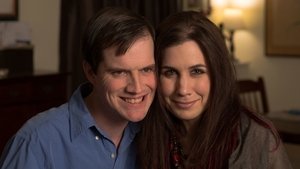 17x06 Autism in Love (January 11, 2016)
---
Finding love can be hard enough for anyone, but for those on the autism spectrum, the challenges may seem overwhelming. The disorder can jeopardize the core characteristics of a successful relationship — communication and social interaction. Autism in Love offers a warm and stereotype-shattering look at four people with autism as they pursue and manage romantic relationships.
---
17x05 Chuck Norris vs. Communism (January 04, 2016)
---
1980s Romania: thousands of American movies were smuggled through the Iron Curtain, opening a window into the free world. A black market racketeer and a courageous female translator brought the magic of film to the people, and helped spark a revolution.
---
17x04 East of Salinas (December 28, 2015)
---
Born in Mexico but living in Salinas, California, 3rd-grader Jose loves school. With little support at home, he turns to his teacher, Oscar Ramos, who like Jose was born the son of migrant farm workers, and who inspires him to imagine a life beyond the fields.
---
17x03 Mimi and Dona (November 23, 2015)
---
What happens when love runs out of time? For 92-year-old Mimi, who has spent much of her life caring for 64-year-old Dona, her daughter with an intellectual disability, it means facing the inevitable — the likelihood that she will not outlive her daughter and the need to find her a new home.
---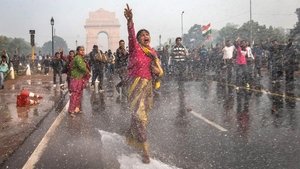 17x02 India's Daughter (November 16, 2015)
---
The story of the brutal gang rape and murder in Delhi of 23-year-old medical student Jyoti Singh, which sparked outrage and protests in India, a country beset by extreme poverty and gender inequality.
---
17x01 Stray Dog (November 09, 2015)
---
The portrait of a motorcycle-riding Vietnam veteran. There's much more to Ron "Stray Dog" Hall than meets the eye. Behind the tattoos and leather vest is a man dedicated to helping his fellow vets and immigrant family as he also comes to terms with his combat experience.
---