Independent Lens
Season 15
Independent Lens
Season 15
First Air Date: October 28, 2013

| | | |
| --- | --- | --- |
| First Aired on | : | 2013 |
| Episodes | : | 21 episodes |
Episodes
15x21 The New Black (June 16, 2014)
---
How African-American churches and gays deal with the rise of the gay-rights movement.
---
15x20 God Loves Uganda (May 05, 2014)
---
Inspired by his own African American Baptist roots, director Roger Ross Williams explores a place where religion and African culture intersect, as Ugandan and American pastors spread evangelical values to millions desperate for a better life.
---
15x19 Let the Fire Burn (April 14, 2014)
---
This documentary brings to life one of the most tumultuous clashes between government and citizens in modern U.S. history, as a longtime feud between Philadelphia police and radical urban group MOVE came to a tragic climax in 1985.
---
15x18 A Fragile Trust: Plagiarism, Power, and Jayson Blair at The New York Times (April 07, 2014)
---
A Fragile Trust tells the shocking story of Jayson Blair, the most infamous serial plagiarist of our time, and how he unleashed the massive scandal that rocked The New York Times and the entire world of journalism.
---
15x17 Muscle Shoals (March 31, 2014)
---
How a small town in Alabama became influential in the music of Rolling Stones, Lynyrd Skynyrd, and Aretha Franklin.
---
15x16 The Trials of Muhammad Ali (March 24, 2014)
---
The story of the explosive crossroads of Muhammad Ali's life, after the famed boxer's conversion to Islam and refusal to serve in the Vietnam War left him banned from boxing and facing a five-year prison sentence.
---
15x15 Brother's Hypnotic (March 17, 2014)
---
Eight brothers who were forged into a band as children by their father, Chicago jazz maverick Phil Cohran, now try to march to their own beat on the streets of New York and in the music business as the Hypnotic Brass Ensemble.
---
15x14 Medora (May 31, 2014)
---
The story of a high school basketball team suffering from a long losing streak in a small town.
---
15x13 All of Me: A Story of Love, Loss, and Last Resorts (March 24, 2014)
---
A group of women friends who met via the Austin chapter of the National Association to Advance Fat Acceptance and have tried every diet and diet pill, go through weight-loss surgery in an effort to lose hundreds of pounds. The experience presents a host of issues and consequences, some they never could have imagined.
---
15x12 Las Marthas (February 17, 2014)
---
Dating from the aftermath of the Spanish-American War, the annual debutante ball in Laredo, Texas is unlike any other. Las Marthas follows two Mexican American girls carrying this gilded tradition on their shoulders during a time of economic uncertainty and tension over immigration.
---
15x11 Spies of Mississippi (February 10, 2014)
---
The story of the Mississippi Sovereignty Commission, a secret agency created by the state during the 1950s to spy on its citizens and maintain segregation. Included: remarks from author Rick Bowers ("Spies of Mississippi"); civil rights activists Margaret Block, Lawrence Guyot, Bob Moses and Hollis Watkins; Rev. Ed King, author Neil R. McMillen ("Dark Journey"); journalist Jerry Mitchell; Rep. Bennie Thompson (D-Miss.); and former Mississippi governor William Winter.
---
15x10 The State of Arizona (January 27, 2014)
---
The turbulent battle over illegal immigration in Arizona that came to a head with Senate Bill 1070 frames this riveting documentary that tracks multiple perspectives as America eyes the results.
---
15x09 Blood Brother (January 20, 2014)
---
An intimate portrait of Rocky Braat, who travels to India as a disillusioned tourist. When he meets a group of HIV-positive children living at an AIDS hostel, a place of unspeakable hardship, he decides to stay and devote his life to them.
---
15x08 At Berkeley (January 13, 2014)
---
Legendary documentarian Frederick Wiseman goes back to school for this intimate yet sprawling film about the University of California at Berkeley, the oldest and most prestigious member of a ten campus public education system.
---
15x07 How to Survive a Plague (December 30, 2013)
---
This acclaimed film tells the story of ACT UP and TAG (Treatment Action Group), two groups whose activism and innovation turned AIDS from a death sentence into a manageable condition. Despite having no scientific training, these determined activists infiltrated the pharmaceutical industry to help identify promising new drugs and move them from experimental trials to patients. With unfettered access to a treasure trove of never-before-seen archival footage, the film reveals the controversial actions, heated meetings, heartbreaking failures and exultant breakthroughs of heroes in the making. By David France.
---
15x06 Jiro Dreams of Sushi (December 23, 2013)
---
Eighty-five-year-old Jiro Ono, considered the world's greatest sushi chef, is the proprietor of Sukiyabashi Jiro, a 10-seat restaurant inauspiciously located in a Tokyo subway station. Despite its humble appearance, it is the first restaurant of its kind to be awarded a three-star Michelin Guide rating, and sushi lovers from around the globe make pilgrimages. "Jiro Dreams of Sushi" is a thoughtful and elegant meditation on work, family and the art of perfection. By David Gelb.
---
15x05 Playwright: From Page to Stage (December 16, 2013)
---
The lives of two outstanding young playwrights — an African American from Miami's inner city and an Indian American from Cleveland — are brought together inextricably in the process of creating a new language for the stage. By Robert Levi.
---
15x04 Young Lakota (November 25, 2013)
---
Three young people living in the Pine Ridge Reservation try to forge a better future. When the first female president of Oglala Lakota defies a South Dakota law criminalizing abortion by vowing to build a women's clinic in their sovereign territory, the three young tribe members are faced with difficult choices.
---
15x03 Indian Relay (November 18, 2013)
---
Episode Synopsis: "Indian Relay" chronicles a season of Indian relay-horse races, which are popular within Native American communities across the Rocky Mountain West. Teams from the Shoshone-Bannock, Crow and Blackfeet nations in Idaho and Montana are featured. The races feature riders leaping from horse to horse after the first two laps of a three-lap race around a track, with each team's handlers catching the dismounted horse or risk being disqualified.
---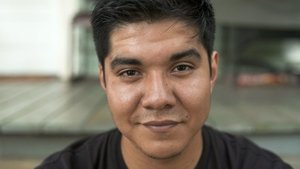 15x02 The Graduates - The Boys (November 04, 2013)
---
Conclusion. The Latino dropout crisis is seen through the eyes of three young men. One, whose parents moved from Mexico to San Diego so that he and his siblings could have a better education, fell into gang life before turning his life around, due in large part to the Reality Changers organization; another, the son of undocumented workers, overcame barriers in order to attend college; and the third may well have quit school except for the performing arts, which helped boost his confidence.
---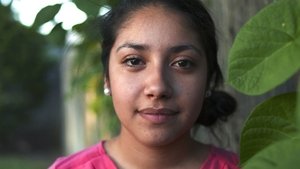 15x01 The Graduates - The Girls (October 28, 2013)
---
Part 1 of 2. The Latino dropout crisis is examined through the eyes of six students from across the U.S., beginning with three young women. One left school after becoming pregnant, but has since enrolled in a Tulsa program for at-risk students; another has enjoyed better grades and become more active in school activities since joining the innovative Voices of Youth in Chicago Education program; and the third was helped by the staff at her South Bronx high school after her family became homeless.
---