Danger Man
Season 3
Danger Man
Season 3
First Air Date: September 23, 1965

| | | |
| --- | --- | --- |
| First Aired on | : | 1965 |
| Episodes | : | 23 episodes |
Episodes
3x23 Not So Jolly Roger (April 07, 1966)
---
Drake works as a disc jockey at a pirate radio station.
---
3x22 The Paper Chase (March 31, 1966)
---
Secret documents fall into the wrong hands.
---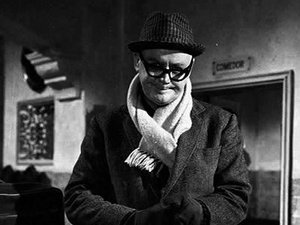 3x21 The Man With the Foot (March 24, 1966)
---
Drake drives to Spain for a well-earned holiday. But instead of sun and relaxation, he is greeted by miserable weather and a determined enemy agent.
---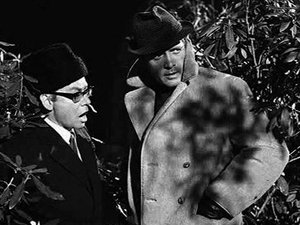 3x20 I am Afraid You Have the Wrong Number (March 17, 1966)
---
Drake pursues a rogue agent.
---
3x19 Two Birds with One Bullet (March 10, 1966)
---
A political party plans to assassinate their own candidate.
---
3x18 The Hunting Party (January 27, 1966)
---
A security leak points to a wealthy lord.
---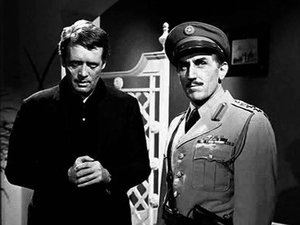 3x17 I Can Only Offer You Sherry (January 20, 1966)
---
Drake investigates an unlikely spy.
---
3x16 Dangerous Secret (January 13, 1966)
---
Drake must clean up after the government bungles an attempt to silence a young scientist.
---
3x15 Someone is Liable to Get Hurt (January 06, 1966)
---
A mysterious woman, an ancient prison cell and a gun-runner - a recipe for disaster.
---
3x14 The Man Who Wouldn't Talk (December 30, 1965)
---
Drake must free a captured British spymaster before he sellls his secrets.
---
3x13 Say It with Flowers (December 23, 1965)
---
In Switzerland Drake must determine if an enemy agent is really dead.
---
3x12 The Man on the Beach (December 16, 1965)
---
A murdered contact complicates Drake's mission in Jamaica.
---
3x11 To Our Best Friend (December 09, 1965)
---
Drake heads to Baghdad to clear the name of a spy suspected of leaking secrets.
---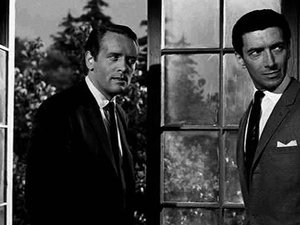 3x10 Are You Going to be More Permanent? (December 02, 1965)
---
Who is responsible for the disappearance of agents in Vienna?
---
3x09 The Outcast (November 18, 1965)
---
Was the murdered girlfriend of a missing sailor selling coded secrets?
---
3x08 Judgement Day (November 11, 1965)
---
Drake finds himself at the mercy of a band of Israeli renegades.
---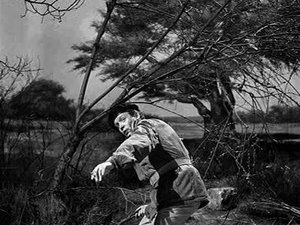 3x07 The Mercenaries (November 04, 1965)
---
Drake interferes in a plot to take over an African republic.
---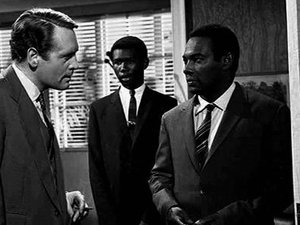 3x06 Loyalty Always Pays (October 28, 1965)
---
Did an African defense minister strike a secret deal with the Chinese?
---
3x05 English Lady Takes Lodgers (October 21, 1965)
---
Investigating a security link in Spain, Drake finds himself enmeshed in a murderous scheme.
---
3x04 Sting in the Tail (October 14, 1965)
---
Drake tries to get at an assassin by tailing the killer's mistress.
---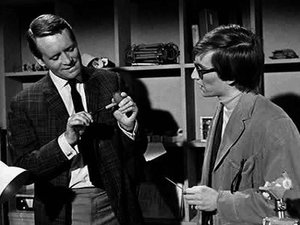 3x03 A Very Dangerous Game (October 07, 1965)
---
Disguised as a music teacher, Drake infiltrates a Chinese spy ring in Hong Kong.
---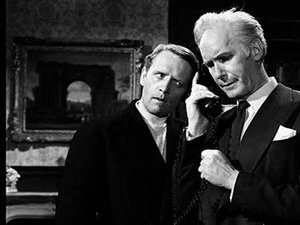 3x02 The Black Book (September 30, 1965)
---
Drake goes undercover to discover who is blackmailing a general's brother.
---
3x01 You are Not in Any Trouble, are You? (September 23, 1965)
---
To topple an Italian murder-for-hire ring, Drake puts out a hit on himself.
---