The Ms. Pat Show
Season 2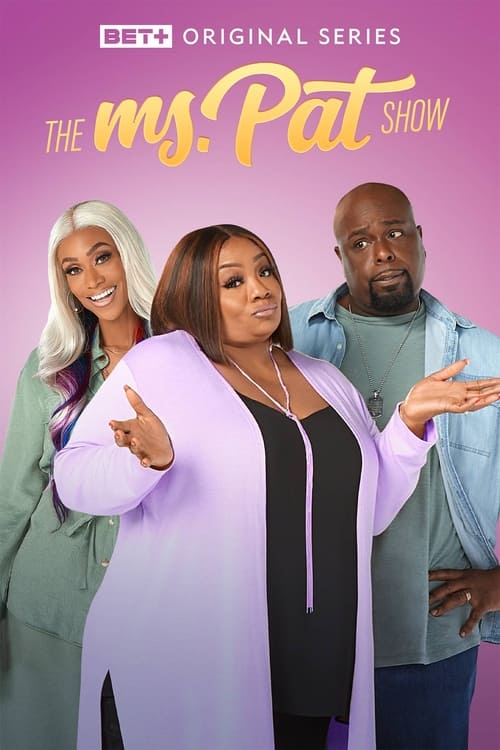 The Ms. Pat Show
Season 2
First Air Date: August 11, 2022

| | | |
| --- | --- | --- |
| First Aired on | : | 2022 |
| Episodes | : | 10 episodes |
A woman from Atlanta finds herself in conservative middle America where she lives her life as a reluctant suburban mom.
Want to see ?
Trailer: BET+ Original | The Ms. Pat Show Season 2
Episodes
2x10 Stormy Weather (August 11, 2022)
---
Pat is faced with a difficult choice, the kids make an assumption about Denise and Terry reaches his breaking point.
---
2x09 Teach Me (August 11, 2022)
---
Denise finds an unorthodox way of dealing with her alcohol misuse, and Junebug is not sure what to do when he draws the attention of an older woman.
---
2x08 The Roommate (August 11, 2022)
---
Pat stays with Ashley and her girlfriend while in Chicago for a comedy show, and Terry is afraid to let Denise out of his sight after her recent setback.
---
2x07 Trigger Warning (August 11, 2022)
---
Denise objects to Pat making a joke out of a shared, traumatic childhood experience, and Junebug and Janelle jump to conclusions when a mystery thong appears in the laundry.
---
2x06 Rent-a-N!gg@ (August 11, 2022)
---
Pat intervenes when Janelle decides to skip the school dance, Pat intervenes, and Terry worries Junebug is joining the high school basketball team for the wrong reasons.
---
2x05 Parents Just Don't Understand (August 11, 2022)
---
When Terry's parents visit, Pat tries to bond with her mother-in-law over stand-up comedy, and Terry confronts his estranged dad about stepping out on his mom.
---
2x04 Gots to Be More Careful (August 11, 2022)
---
When a rash of burglaries hits the neighborhood, Pat and Denise devise a plan to deflect suspicion from the Carson household.
---
2x03 Don't Touch My Hair (August 11, 2022)
---
A careless remark from Terry dredges up painful memories from Pat's childhood, and Janelle and Junebug help Denise promote her new hair product on social media.
---
2x02 Judge Miss Sophia (August 11, 2022)
---
Pat and Denise attempt to settle their differences on the TV court show "Judge Miss Sophia."
---
2x01 Ding-Dong, The Bitch Is Dead (August 11, 2022)
---
After an unexpected death in the family, Pat is forced to address her strained relationship with Denise.
---