Love, Logic, Revenge
Season 1
Love, Logic, Revenge
Season 1
First Air Date: June 18, 2021

| | | |
| --- | --- | --- |
| First Aired on | : | 2021 |
| Episodes | : | 42 episodes |
Episodes
1x42 Goodbye Love, Reason, Get Even (April 08, 2022)
---
When Ozan receives the news that Esra is pregnant, he flies into the air. This time he is determined to make up for everything that happened in the past. That's why he trembles over Esra. But this interest causes Esra to get bored. While trying to restrain Ozan's excessive interest, Esra has another problem to solve. Ozan does not accept the closeness between Nazım and Zümrüt, he acts as if there is no such thing. Esra brings the family and Nazım together for a dinner to fix this situation. This meal will be the occasion for another happy news to be received. Ozan will prepare an unforgettable surprise for Esra when she learns that she is saddened by the fact that they do not have a wedding.
---
1x41 Love, Reason, Get Even (7) (April 01, 2022)
---
Ozan heard the word "father" from Atlas for the first time, but he could not experience the joy of it. Because his son is with Salim. Ozan and Esra immediately take action to take Atlas. Ozan tells Salim that he has decided to sell the company in the face of Salim's threat, but he actually has another plan. Esra, who is unaware of this plan, unknowingly turns all of Ozan's plans upside down. Ozan and Esra are once again drawn into a funny but dangerous adventure. Esra, who learns that she is pregnant during this process, wants to tell Ozan this in a romantic way. Although she looks for an opportunity to be alone with Ozan, she cannot find this opportunity as the families get involved. Finally, she will make this statement when no one expects it.
---
1x40 Finally Eszan (March 25, 2022)
---
Esra and Ozan are finally together. In order not to spoil their happiness, they decide not to argue or fight. They also succeed. But this situation upsets the balance of their relationship. When Esra realizes that their marriage has become a routine, she decides to fix it. She will bring back the fire between them, but things don't go as planned. When Ozan ruins the dinner he went to with Esra, Esra starts a small resistance with Zeyno and Elif. Ozan, on the other hand, will start a counter-resistance with Eko and Musa. The incident that spreads to the neighborhood causes the environment to become tense. Although this conflict between Esra and Ozan brings back their fire, they now have a new problem. A dark man who wants to buy the company will make a move that turns their lives upside down when they least expect it.
---
1x39 Our Big Love (March 18, 2022)
---
Esra learns from her lawyer that she and Ozan are about to divorce. Having destroyed all her trust in Ozan, Esra sends Ozan out of the house. Ozan is determined to make Esra forgive him. On the one hand, he tries to regain Esra's trust and on the other hand, he tries to return to his home. It doesn't take long for Ozan, who has tried everything Esra can enjoy, to realize that her job is not easy. When Elif has difficulty saying goodbye, she leaves Istanbul without informing anyone. When Esra finds out why Elif is gone, she goes on an adventurous journey with Eko and Ozan. At the end of this journey, Ozan realizes that he cannot change Esra's feelings. He decides to stay away from Esra. But sometimes a moment causes a person's life to change completely. Such a moment will cause the balance between Esra and Ozan to change.
---
1x38 Without You (March 11, 2022)
---
Esra lost her memory after the accident she experienced. She does not remember that she married Ozan or even made the proposal to him. All around Esra, especially Ozan, tries to remind her of her past. Esra, whose whole world is turned upside down in an instant, tries to adapt to this new situation and to remember her past lost in her mind. Ozan tries to restore Esra's memory by reviving the moments they lived in the past, but Esra does not remember despite all her efforts. When Ozan is about to lose all hope, Esra comes to him with an interesting offer; they will create new memories for themselves from scratch. Do events bring two people together? Or, if those two people were made for each other, would they come back and fall in love again no matter what?
---
1x37 Forever (March 04, 2022)
---
Ozan and Esra were dismissed from the company due to Efe's tricks. Ozan is determined to do everything he can to win back his company. Ozan, who does not want Esra to live in the same building with Efe, makes sure that Esra returns home as the first thing. After that, Ozan and Esra start looking for ways to reach Hilmi and tell all the truth, but Hilmi's decision is clear, he will not meet with them. Realizing this, Esra and Ozan decide to find Hilmi's house outside the city and confront him. But there is an obstacle in front of them. He complained about Efe Ozan saying that he had attacked him before. Will Ozan and Esra be able to tell Hilmi the truth? Will they be able to get their company back and finally have the long-awaited reunion?
---
1x36 You Are So Beautiful (February 25, 2022)
---
Years later, Esra and Ozan climb the same stairs again and come together in the courtroom. The decision of the judge drags the duo to a new adventure. Will Esra and Ozan finally be able to quit their war of justification and truly overcome their problems? Ozan fires Efe from the company after all that has happened. Efe cannot digest this and sets up a plan. While Esra and Ozan are trying to solve the problems related to their relationship, they cannot realize the danger posed by Efe. When Efe realizes his plan, it is too late for everything.
---
1x35 This Love Can't End (February 18, 2022)
---
Ozan was offended that Esra had prepared a divorce protocol without even giving him a chance to defend himself. He tells Esra that he will have his lawyer examine the protocol and sign it. The ropes have reached the breaking point. Musa and Zeyno realize this situation and intervene. They invite them to the romantic chalet where they went to spend their honeymoon and leave them there to talk about their problems. Will Ozan and Esra, who are offended by each other, overcome their pride and surrender to their love? Or will this road end in court, as it did in their first marriage?
---
1x34 From Where We Left Off (February 11, 2022)
---
Ozan misunderstood the surprise birthday party that Esra had prepared for him and broke Esra a lot. After this incident, Esra leaves the house and returns to the neighborhood. she reveals the truth to his family. They got married for Atlas, but Esra no longer has the strength to manage it. Ozan is aware of his big mistake and tries to make amends, saying that he will change, but Esra does not believe it. Ozan is determined to prove to Esra that he can change. In order to overcome his anger and not repeat his mistakes, he finds an interesting method with the help of Moses. Will Ozan be able to change and turn Esra from her decision?
---
1x33 I'm Thinking About You (February 04, 2022)
---
Esra has been kidnapped by Rüya and Barış. Ozan, who goes to Rüya's house unaware of what happened, realizes that something has happened to Esra and makes Nilgün talk. Ozan is neutralized when he goes to the place where Esra was kidnapped with Nilgün. Esra and Ozan will have a reckoning with the past during their stay. Dream and Barış demand a ransom in exchange for the life of the duo. Menekşe, Yalçın and Zümrüt, who learned the situation, go to save their children. After the confrontation they went through, the ice between Esra and Ozan was thawed. Esra organizes a surprise celebration for Ozan's upcoming birthday. But this birthday party will end unexpectedly.
---
1x32 Eszan Again (January 28, 2022)
---
Seeing that Esra was very attentive to him after the accident, Ozan does everything to use this situation. Finally, Esra realizes that Ozan is playing tricks on her. Saying that she will take care of the photo shoot that will take place that day with Efe, she leaves Ozan at home and goes to the company. Andrea, whom Ozan knew from a previous shoot, will this time cause Esra to be jealous of Ozan. This wave of jealousy causes Esra and Ozan to become very close. However, both Esra and Ozan cannot talk about it because they are afraid of being offended. Until the founding party of the company, that is, on the evening of Valentine's Day... As Esra's suspicions about Rüya increase, Ozan learns from the expert report that came a few days after the accident that Esra's car was sabotaged. Ozan will understand the whole truth when he looks at the camera records. However, Esra, who learned the truth about Rüya, does not know that she went to Rüya's house to talk.
---
1x31 Like Lovers (January 21, 2022)
---
The new customer that Efe brings to the company causes Esra and Ozan to enter into a fierce competition. During this rivalry, Efe takes a side with Esra. This infuriates Ozan. After the confrontation they experienced, some lies told by Rüya will emerge. During the rivalry between Esra and Ozan, Rüya realizes how jealous Ozan is when it comes to Esra. Ozan still has very strong feelings for Esra. There is no other choice but to eliminate Esra for Rüya. She uses Barış again for this. While Esra and Ozan are gradually approaching the dangerous plan that Rüya has prepared, Ozan's unexpected move changes everything.
---
1x30 I'm Jealous of You (January 14, 2022)
---
A new lie has been added to the lies that Rüya told to be more involved in Ozan's life. While Esra and Ozan are trying to get the company out of the crisis they are in, they get good news. There is an investor interested in the company. At the dinner they went to meet with this investor, the two remember their common past. The arrival of Efe, whom Esra knows from England, to Milenyumsoft will cause the balance of Ozan and Esra's relations to change. When his accomplice Barış gets into trouble with the people he borrows from, he offers Rüya to play a dangerous game. But this game ends in a way that no one expected...
---
1x29 It's So Beautiful (January 07, 2022)
---
Esra and Ozan got married. They live in the same house and pretend to Atlas and their families that they are a happy couple. Atlas still does not call Ozan father. Ozan, on the other hand, could not forgive Esra for what happened. While the company's falling into a difficult situation causes the duo to deal with problems again, Esra inevitably begins to be affected by Ozan. On the other hand, Rüya, who has a secret agenda about Ozan, is making plans to infiltrate Ozan and Esra's life gradually. Benefiting from the goodwill of the duo in this regard, will Rüya be successful in her plans?
---
1x28 Love, Reason, Get Even (6) (December 31, 2021)
---
Learning that Atlas is his own son, Ozan is experiencing the biggest surprise of his life. When he confronts Esra, he gets very angry with her for keeping her son from her for years. Esra, on the other hand, leaves Çınar and settles in the family house after the recent events. She will not be able to continue the marriage game she had to play for Atlas any longer. She decides to divorce. As Esra is determined to get a divorce, Cinar is as determined not to lose her and Atlas. The way he finds for this will bring the end of his relationship with Esra. Although Çağla, who managed to fend off the danger of Mert at first, tries to take advantage of Ozan's situation, her calculations turn against her. Ozan will begin to untie the Mert knot with the information he received from an unexpected place. Ozan's unexpected move in the divorce case will radically change everyone's life. Especially Esra, Ozan and Atlas…
---
1x27 Confrontation (December 24, 2021)
---
Esra, who is cornered by Ayaz's offer, decides to tell everything to Ozan. Çınar, who learns this, makes an offer to Ayaz that she cannot refuse in order not to lose Esra and Atlas. Çağla, on the other hand, does not hesitate to use Ela to dissuade Ozan from getting a divorce. The game that Çınar sets up with Ayaz will cause Ozan to come face to face with the facts at an unexpected moment.
---
1x26 One More Chance (December 17, 2021)
---
Ozan, who is shaken by Ayaz's statement that they are brothers at the wedding, still doubts the accuracy of this information. Esra says tells Ozan he cannot escape this confrontation any longer and supports Ozan to meet with his father. Will Ozan, who finally confronts his father, be able to get the answers to the questions that have been gnawing at him for years? On the other hand, Çağla, who cannot digest Ozan's decision to divorce, tries to discourage Ozan with various maneuvers, while Ayaz continues to corner Ozan in every field. Although Ozan and Esra try to stay away from each other, the situations they are in bring them side by side. Faced with Ayaz unexpectedly, Esra will be shocked by Ayaz's offer to her.
---
1x25 You Can't Run Away From Love (December 10, 2021)
---
Çağla, who heard Esra and Çınar talking about Atlas, learned the truth. She pressures Çınar to return to London as soon as possible. However, Çınar is hesitant to leave their father. Esra, on the other hand, wants to return as soon as possible to get away from Ozan. But events do not develop as Esra expected. What happened to Atlas causes her to reconsider her decision. While investigating the person who is dealing with Millennium Soft, Esra reaches the name of Ayaz Karakoç. Now the question before her is who is this man and why is he dealing with them…
---
1x24 Just Like Before (December 03, 2021)
---
Four years have passed... Ozan is still married on paper to Çağla. He is now the father of a daughter named Ela. When Esra went to London four years ago, the whole life of both of them changed. Esra married Çınar in London and had a son named Atlas. However, it is more than a child that Esra raised and gave birth to in her womb four years ago. Four years later, Esra and Ozan's paths cross again. Although his family welcomes Esra, who has come to Istanbul from London for Ekrem and Elif's wedding, with longing and happiness, Ozan is filled with destructive anger. Following his illness, Arif gathers his children, Esra and Ozan, and makes such a request from them that everyone's lives will inevitably cross again...
---
1x23 Again and Again (November 26, 2021)
---
Ozan and Esra now know who Mert is. Mert enters the company to talk to Ozan, but with an unexpected intervention, he cannot reach Ozan. Ozan and Esra have accessed all of Mert's personal information. They follow Mert step by step. Çağla is cornered in every sense and Mert has no intention of reconciling. Finally, the expected confrontation takes place. Ozan brings Çağla and Mert face to face. Esra makes a very important decision. No one's life will be the same after Esra's decision.
---
1x22 For You (November 19, 2021)
---
Esra saw that Çağla and Mert met. Ozan, on the other hand, is looking for a clue about the night he spent with Çağla on the boat. Ozan and Esra share their suspicions about Çağla. Both of them are sure that Çağla is up to something secretly. Although Ozan wants to go and confront Çağla as soon as possible, Esra prevents him. She wisely advises him to make another plan to reveal the truth of Mert. On the other hand, Mert is pushing Çağla into a corner. Çağla arranges a meeting to completely remove Mert from her life, but is unaware that she is being followed by Esra and Ozan.
---
1x21 I Won't Give Up With You (November 12, 2021)
---
Ozan and Esra are shaken by the news of Çağla's pregnancy. Çağla is very happy. With the thought that she will live with Ozan, she starts to collect her belongings, but with Ozan's move, her enthusiasm remains in her crop. Ozan has doubts about this pregnancy and Ozan is not the only one who suspects. Esra also takes Çağla to a close mark with the information she received from Zeyno. Will Çağla be able to hide the truth from Esra, who follows her step by step?
---
1x20 I'm With You (November 05, 2021)
---
The moment Ozan and Esra get close, they are interrupted by the phone call Ozan receives. Çağla had a traffic accident. Ozan rushes to the hospital, and after the conversation he has with Arif at the hospital, Arif escalates the war he started against Ozan. Ozan is now not only unemployed but also homeless. Arif thinks that he will intimidate Ozan like this, but Ozan has no intention of giving up. Leaving the company behind, Ozan opens a new page for himself. The fact that Çağla accepted the divorce and opened the case herself would be a ray of hope for the relationship between Ozan and Esra. Esra, who decides to break up with Çınar, supports Ozan in her new job. On the other hand, Çınar, who is trying to make things right at Milenyumsoft, which is losing blood after Ozan's departure, makes a surprise move for this. Ozan wants to meet Esra after the divorce case. Another surprise awaits Esra and Ozan at the end of the day.
---
1x19 The Story of Us (October 29, 2021)
---
Ozan kicked Çağla out of the house. This news creates a bomb effect in the house of Yılmaz Family. Çağla and Ozan find their separation right, but Çınar is beside herself and Arif is very angry with what happened. He prepares a plan to teach Ozan a lesson. Ozan's only next goal is to get a divorce and then start a life with Esra, but Esra is distant from Ozan. Ozan offers to be friends with Esra. Tired of arguing with Ozan, Esra accepts this offer, but Arif's move within the company causes a new break in Milenyumsoft and opens a completely different page. The balances within the company will change completely and the news of Esra and Ozan being together will shock them even further.
---
1x18 Everything is For Love (October 22, 2021)
---
Esra is accused by Çağla of leaking information to a rival company, but her plan is foiled by Ozan's unexpected move. Esra is soon acquitted because no one in the company thought Esra would do such a thing. Esra goes to Ozan and asks why he made such a move. Ozan wanted to protect her. While the two are in the middle of an argument, they are shocked by some big news. Ekrem and Elif are missing. While Esra and Ozan are looking for their siblings, they spend a night where all the cards are revealed and a big showdown takes place. Çınar goes after the person who leaked the information about the new project. After a meal with Yeşim, he is shaken by what he hears and asks Çağla to account. Çağla, who is completely cornered, loses her control. The real shock waiting for Çağla will be Ozan's last move.
---
1x17 I Can't Lose You (October 15, 2021)
---
Seeing Ozan and Çağla very closely on the boat, Esra's confidence in Ozan is shaken and she makes the most critical decision of her life. From now on, she will not wait for Ozan, she will be with someone who loves her and does not tire her heart. Making a sudden decision, Esra declares she's ready to be Çınar's girlfriend. Çınar, who cannot believe what he is hearing, is very happy. In the end, it was worth the wait, the one he loved chose him. Next up is his plan to overthrow Ozan at the company, but Ozan refuses to sit idly and watch this happen, so he orchestrates a counter move. Çağla thinks that she has set everything right with Ozan, but Ozan's heart beats only for Esra. When Çağla sees this, she is sure that Esra has to leave the company. She prepares a plan to make Esra fall out of favor with Ozan. Will Çağla, who implements her plan knowing that it will endanger the company, be able to make Esra lose both Ozan's trust and her position in the company?
---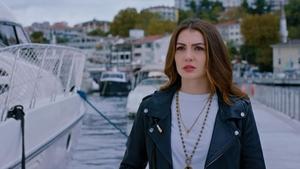 1x16 Believe Me (October 08, 2021)
---
While all her relatives started to worry about Esra, Esra is unconscious in Ozan's house. Ozan looks everywhere he can think of and finally decides to go to his own house. He finds Esra unconscious and takes her to the hospital. When Esra wakes up, she faces a new threat as she prepares to say that it was Çağla who pushed her. Ozan has changed a lot after all that has happened and has turned into an angry man who ignores everyone and everything. He starts living on his boat, ignoring his company and his jobs. This results in the company losing important clients, giving Çınar a trump card regarding Ozan. Musa and Esra try to persuade Ozan to return, but Ozan does not listen to anyone. In the end, what Ozan learns about Esra causes him to completely lose control.
---
1x15 I Can't Stay Without You (October 01, 2021)
---
Even though Ozan is shaken when Esra tells him that she has feelings for Çınar, a part of him doesn't believe it. Esra promised him on the morning of the same day, she will wait until the divorce proceedings are completed. While Ozan stubbornly does not stop questioning whether Esra's assertion of Çınar is real or an excuse, Esra tries to act decisively to protect her family and Ozan and continues to do her best to stay away from Ozan. Meanwhile, Çağla encourages Çınar that Esra likes him. At the company's celebration party, Çınar decides to open up to Esra, thinking that Esra also has feelings for him. Ozan, who involuntarily witnesses this moment, is devastated by thinking that there is something between Çınar and Esra. Esra finally tells the truth to Zeyno. She will not bow to Çağla's threat any longer. She will talk to Ozan and tell him that Çağla threatened her. However, events do not develop as Esra expected...
---
1x14 Wait For Me (September 24, 2021)
---
Although Esra plans to go out of the city to get away from Ozan, Ozan has appeared in front of her again and this time Esra has nowhere to run. Esra finds herself with Ozan in Antalya. Moreover, Ozan prevented Esra and Çınar from working in Antalya. When Çınar learns that she missed the plane because of Ozan's various games, she goes crazy. While looking for ways to go to Antalya as soon as possible, she is shaken by unexpected news. Çağla, on the other hand, cannot let Ozan go after Esra with her pride. She prepares a plan that will bring the end of Ozan and Esra. When Ozan returns to Istanbul, he tells Çağla that he wants a divorce, but Çağla's move will put an insurmountable obstacle between Esra and Ozan.
---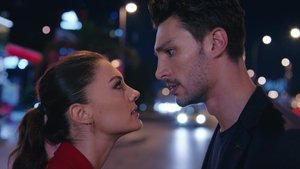 1x13 It's All Over (2) (September 17, 2021)
---
Çınar proposes to Esra to settle in Antalya, as a branch of the company is opening there and people are needed to get it up and running. Esra, who does not want to leave her family and friends, also thinks that it will be good for her to get away from Ozan. Ozan's only concern is to talk to Esra and tell her the truth. Although every attempt results in Esra's rejection, Ozan has no intention of giving up. Finally, he finds a way and explains the truth to Esra. After this speech, Esra makes her final decision about the Antalya plan and explains this decision to Ozan in a very interesting way. Ozan's last move will be shocking.
---
1x12 This Much From Me (September 10, 2021)
---
With Ozan's unexpected confession, everyone has learned that Ozan and Esra used to be married. Çağla and Çınar's mother, Hande, is also involved in the event. As the countdown begins for Ozan and Çağla's wedding, Hande directs Çağla, who has hesitations about her marriage, not to lose Ozan. Esra, on the other hand, is full of anger towards Ozan after what happened. As the wedding day approaches, Ozan, who is still very much in love with Esra, does not want this wedding to take place, but he also avoids confronting and talking to Esra. Zeyno and Musa do their best to ensure that the duo, who love each other like crazy, is not unhappy. Zeyno appears in front of Ozan hours before the wedding starts and tells the bitter truth that he never knew. Confronting Esra, will Ozan keep his promise and marry Çağla?
---
1x11 It's All Over (1) (September 03, 2021)
---
Esra is shocked and disappointed when she learns that Ozan is going to marry Çağla. When she talks to Ozan and tries to understand what's going on, she encounters Ozan's strict attitude. Esra, who gives a new direction to her career with a sudden decision on top of all this, goes out of the city to get away from Ozan, but the events that develop cause Esra to find herself in everything she wants to get away from. Esra learns that Ozan's sudden marriage decision was due to the misunderstanding of her conversation with Zeyno. Esra, who thinks that Ozan should know the truth, takes action. Will Esra be able to tell Ozan the truth?
---
1x10 Without You (August 27, 2021)
---
Ozan and Esra are together again. Çağla, who saw them kissing, decides not to leave Ozan to Esra. She will fight for her love. The tension between Çınar and Ozan continues. Since Esra does not know Çınar's feelings, she cannot make sense of this tension. Ozan and Esra do not hide that they are deeply in love with each other. Even though Esra is afraid of losing Ozan again after all this trouble, Ozan convinces Esra that everything will be fine from now on, but the events that develop will bring them to a big crossroads.
---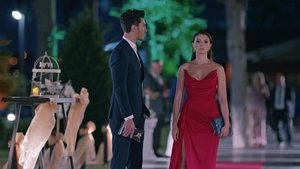 1x09 Like a Mad (August 20, 2021)
---
Esra, who leaves her job, tries to completely remove Ozan from her life. Ozan, on the other hand, does his best to get Esra back to work. Seeing Esra and Ozan together, Çınar seeks to find out the truth about their relationship. What they learn puts Çınar and Ozan against each other because Çınar is determined not to give up on Esra. Çınar's new position in the company will cause Esra and Ozan's relationship to move to a different dimension.
---
1x08 Love, Reason, Get Even (5) (August 13, 2021)
---
Esra and Ozan have become closer than ever before at Ozan's teacher's house. Ozan's question brings Esra to senses. "Why did you follow me here?" Esra, who escaped from her feelings, gives Ozan inconclusive answers, but the real answer to these questions will turn Esra upside down. In addition, things get complicated when someone who knows that the two of them are married comes to the company. The man has a request from Ozan and Esra in return for not revealing this secret. With this request, the two of them set sail for a new adventure. Suspecting Yalçın's actions, Menekşe closes in, thinking that she has been deceived. Esra realizes that she is falling for Ozan more and more and decides to stay away from him. However, when every move she makes towards this plan brings them closer, Esra feels completely cornered. And on that note, she has to make a decision. She will either face her feelings or run away forever.
---
1x07 Love, Reason, Get Even (4) (August 06, 2021)
---
Esra, who sees Ozan and Çağla alone in the hospital room, makes Musa make a promise while leaving. Ozan will not know that Esra has been waiting for him all night. Although Musa does not understand why he will keep his promise to Esra. Ozan will think that Esra did not even apologize to him, but he will learn the truth in an interesting way. As Menekşe and Zümrüt compete for the presidential elections of the neighborhood beautification association, the ways Zümrüt uses to win the election will surprise everyone. When the votes are counted, the result will add a new dimension to the relationship between Menekşe and Zümrüt. Esra suspects that there is a secret relationship between Çağla and Ozan and decides to reveal this relationship. For this purpose, when he follows Ozan, who has left the city, what he encounters will surprise him.
---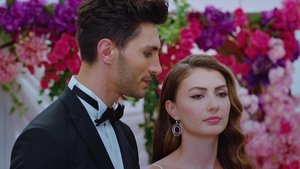 1x06 You're Still in My Mind (July 30, 2021)
---
When Ozan sees Çınar and Esra alone, he thinks there is something between them and leaves there in disappointment. Esra cannot prevent Ozan from leaving. Ozan has vanished into secrecy. While everyone is looking for him, Esra finds Ozan. Yalçın gets depressed when the smart glasses he designed are broken by Menekşe and Zümrüt. However, with the encouragement of his family, he decides to remake the glasses. For this, it is essential to find the notebook. The Ertens cannot find the notebook. No one knows yet that the notebook is in Zümrüt's hand... Ozan and Çağla will be the bride and groom in the photoshoot they will do for a charity. Although Esra does not like this situation, she has to work on the set. However, some setbacks will cause some sweet and bitter surprises on set...
---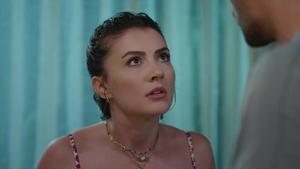 1x05 Broken Heart (July 16, 2021)
---
While Çınar continues to question Esra about what happened between her and Ozan, Çağla, who comes to them, invites everyone to a meeting. Esra receives a major reaction from Çağla because she hides from everyone that Menekşe Ev Yemekleri Lokantası belongs to her family. The complaint of the person who was poisoned put the company and the restaurant in a difficult position. Elif and Ekrem realize that it was Zümrüt who closed the restaurant and tells Ozan. The solutions that Ozan finds both to open the restaurant and to punish Zümrüt for what he has done will be quite interesting. On the other hand, Ozan learns about Çınar's decision to come clean about his feelings to Esra. Ozan will do everything in his power to prevent this, but Çınar's decision is final, he will talk to Esra no matter what. Will Ozan be able to prevent this love confession?
---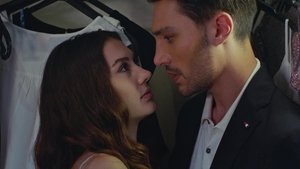 1x04 Everything is Love (July 09, 2021)
---
Ozan and Esra, who were locked on the roof and opened the old notebooks, were caught unexpectedly by Çağla. Ozan and Esra do not know how to explain the situation. On the other hand, with Çınar's suggestion, Menekşe's restaurant participates in the "Yakındakiler" application. Ozan begins to feel uncomfortable with Çınar's constant treatment of Esra. Although he cannot admit it to himself, he is increasingly jealous of Esra from Çınar. Zümrüt, who cannot digest the crowding of Menekşe's restaurant, immediately begins to make plans to undermine this business. Çağla confesses to Çınar that she loves Ozan. In order for Çağla to get closer to Ozan, they organize a birthday party to which all company employees are invited. On Çağla's birthday, the ropes are tense between Esra and Ozan. Çınar, on the other hand, wonders why the endless tension between Esra and Ozan. He asks Esra why she is constantly in conflict with Ozan. Will Esra, who is cornered, confess the truth to Çınar?
---
1x03 Love, Reason, Get Even (3) (July 02, 2021)
---
Esra, who is accused of stealing company data, comes to Ozan's door and begs for forgiveness, and lowers the sails into the water. As the whole company enters into a great race to have a one-to-one dinner with the CEO as the event of the month, the winner of the race is Esra. Angry that they are going to be eating alone, Ozan vows to poison Esra that night. Esra will also do her best to impress Ozan. But the end of the night ends in a way that Esra never expected. While Esra is happy that she left Ozan in a difficult situation with various games, and will the secret of Ozan and Esra, who were caught in Çağla unexpectedly, be revealed?
---
1x02 Love, Reason, Get Even (2) (June 25, 2021)
---
Esra, who starts working at the company with a plan to win over Ozan again, realizes on her first day at work that her plans will not be as easy to execute as she thought. While Ozan forces Esra to give up, Esra resists. Çağla, on the other hand, finds Ozan's behavior towards Esra strange and questions him. Çınar, who because of his father started working as an intern at a company where he is a partner, was planning on getting himself fired at the first opportunity but learning that Esra will also be working there made him happy. On the other hand, the eternal enmity between Zümrüt and Menekşe, who returned to the neighborhood, continues from where it left off. Zümrüt, on the other hand, thinks that if she marries Ozan to a girl from the neighborhood, he will completely get rid of the danger of Esra. Esra, who is very angry with all this, decides to teach Ozan a lesson with a plan that includes her brother Ekrem. However, the end of this adventure will result in a big surprise...
---
1x01 Love, Reason, Get Even (June 18, 2021)
---
Esra's life is turned upside down by a newspaper story she sees. Her ex-husband, whom she split up with a year ago, owns a Million-Dollar Company and now looks very handsome and charismatic. Ozan and Esra, whose paths cross again a year after their divorce, are still full of anger towards each other. Esra decides to make the Ozan fall in love with her again to repair her broken pride…
---