Hardcastle and McCormick
Season 1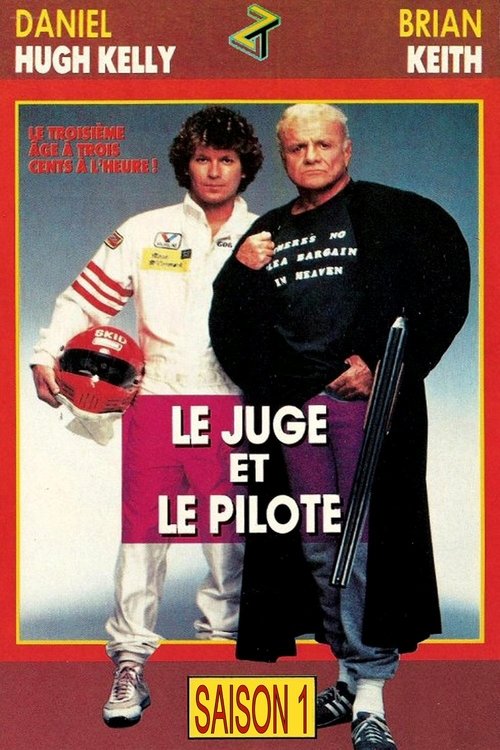 Hardcastle and McCormick
Season 1
First Air Date: September 18, 1983

| | | |
| --- | --- | --- |
| First Aired on | : | 1983 |
| Episodes | : | 23 episodes |
Episodes
1x23 Scared Stiff (April 01, 1984)
---
Mark and Hardcastle take a group of misfit kids to a local prison in order to scare them straight; but while they are there, they are taken hostages by prisoners who are frustrated because of the repeated abuse from the guards and the warden.
---
1x22 Really Neat Cars and Guys with a Sense of Humor (March 25, 1984)
---
Hardcastle & McCormick go undercover at a computerized dating service in order to find out why wealthy clients are turning up dead.
---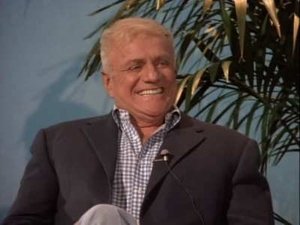 1x21 Did You See the One That Got Away? (March 18, 1984)
---
Hardcastle visits a man he sent to prison for life only to find that the man never made it there.
---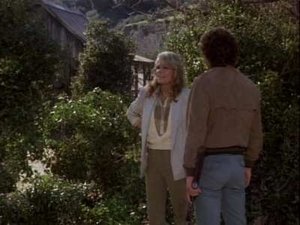 1x20 The Homecoming (2) (March 11, 1984)
---
Hardcastle hides out with another old friend, recovering from his injuries, while he tries to figure out how to retrieve the evidence against the town officials. Meanwhile, Mark and Christy take refuge in an abandoned cabin.
---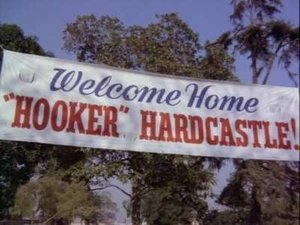 1x19 The Homecoming (1) (March 05, 1984)
---
Hardcastle returns to his hometown in Arkansas for a high school reunion, only to learn from an old friend that people are being swindled out of their farms. After the friend is murdered, and his daughter asks the judge for help, Hardcastle enlists McCormick to burglarize the local land office.
---
1x18 The Georgia Street Motors (February 05, 1984)
---
A group of retired judges decide to take the law into their own hands by delivering their own verdicts to criminals who slipped through the system or were given lesser sentences based on technicalities or lack of evidence.
---
1x17 School for Scandal (January 29, 1984)
---
Robert Culp guest stars as Arthur Farnel, an ex-con who runs a school leading and teaching their students how to break the law. Mark decides to go undercover in order to gather enough evidence to put him away.
---
1x16 Mr. Hardcastle Goes to Washington (January 15, 1984)
---
Hardcastle is up for a spot on the Supreme Court bench but some people don't want him to be chosen.
---
1x15 Whistler's Pride (January 08, 1984)
---
The judge inherits a rather short race horse.
---
1x14 Third Down and Twenty Years to Life (January 01, 1984)
---
A law student at a local college claims that her brother, who was sent to prison for 20 years by Judge Hardcastle, was framed for murder. He ignores her, but when someone tries to kidnap her, he reviews the case and sends Mark on an undercover investigation to the school as a football player.
---
1x13 Just Another Round of That Old Song (December 11, 1983)
---
Keenan Wynn guest stars as an old bank robber who was recently released from prison who attempts to locate the armored car that he had robbed in the '40s.
---
1x12 Flying Down to Rio (December 04, 1983)
---
Hardcastle & McCormick travel to Rio to track down a drug runner.
---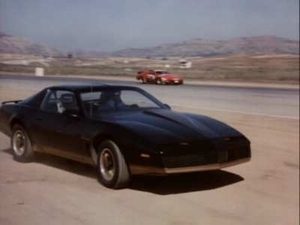 1x11 Hotshoes (November 27, 1983)
---
Mark is thrilled when he gets a shot at racing in big leagues only to learn that his sponsor's auto parts business gets their inventory from stolen cars.
---
1x10 The Prince of Fat City (November 13, 1983)
---
A gang member is remanded into the judge's custody only to stay in the guest house with Mark, while the judge and Mark go after a psychiatrist who has been taping private sessions with clients revealing vital damaging information.
---
1x09 Killer B's (November 06, 1983)
---
Hardcastle persuades an old friend, Buddy Ebsen to obtain a role in a movie in which the movie producer is using his films to cover up his drug smuggling operation.
---
1x08 Once Again with Vigorish (October 30, 1983)
---
Hardcastle & McCormick set out to assist a woman lawyer who is an old friend of Hardcastle's convict a mobster who is running stolen property in semi trucks.
---
1x07 The Boxer (October 23, 1983)
---
Boxer Kid Calico is told to throw a fight in order to keep his kidnapped father alive.
---
1x06 The Black Widow (October 16, 1983)
---
Hardcastle wants to investigate a woman named Tina Grey. It seems that a lot men die whom she was ""with"". When Hardcastle goes to the police for info, a Captain Filapiano, who doesn't like Hardcastle asks him to leave. Hardcastle then tells McCormick to get close to her. As they get closer, a gangster named Joe Beiber, whom she has been seeing, and who is insanely jealous abducts them. When Hardcastle goes to Filapiano to find out what's going, he discovers that she is The Black Widow, a former prostitute turned police informant. She works for Filapiano, and part of their arrangement is that in exchange for getting info on certain criminals, she frames someone close to the criminal she is working on, or someone who had access to the info she was going to get. Beiber was her latest target but her fall guy was killed by Beiber before she could get what she was suppose to. So Filapiano suggest that they use McCormick. Hardcastle saves McCormick and Tina's implicating Filapiano and Hardcas
---
1x05 Goin' Nowhere Fast (October 09, 1983)
---
A convict who has been having an affair with the warden's wife, escapes with her help. He then calls Hardcastle, which agitates him. He and McCormick go out to find him, clearly there is something personal between them but he is not saying what it is. Eventually, it's revealed that before Hardcastle chose McCormick, he gave this guy a try and he proved Hardcastle wrong. Now he is out and wants to get back at Hardcastle. He goes to the mansion and holds Sarah hostage but Hardcastle and McCormick arrive and apprehend him.
---
1x04 The Crystal Duck (October 02, 1983)
---
Teddy, McCormick's cellmate in prison, is out on parole. He has been staying with Mark in the guesthouse, without Hardcastle's knowledge or permission. Now, his parole officer, Quinlan, informs him that due to a minor infraction, he has the power to send him back to prison, unless he pays him a thousand dollars a week. While at the guest house, he overheard Hardcastle telling McCormick that they are going to play cards with some other judges. While they are playing, someone breaks in a robs them, and he is wearing the watch that McCormick lent to Teddy. When Hardcastle and McCormick go home McCormick tells Hardcastle that Teddy's the robber and he has been staying with McCormick in the guest house, they also discover that the guest house has been robbed also. One of the judges discovers that the robber is Teddy and learning that he McCormick were cellmates, suspects that McCormick was in on the robbery, and has him arrested. Teddy returns and is caught by Hardcastle, who in turn gets M
---
1x03 Man, I'm a Glass House (September 25, 1983)
---
Hardcastle is quite upset when he is criticized in Without Sin, the autobiography of retired mobster Joseph Cadillac. Figuring that the mob, also the subject of Cadillac's criticism, will be angered as well, Hardcastle has Mark follow the author. Mark's surveillance turns into a full blown car chase after Cadillac realizes that he is being tailed. Based on his driver's reckless driving, Cadillac is pulled over by the police and his car is impounded. Later, Hardcastle is surprised when Cadillac comes to him for help. Upon learning that the mob has kidnapped Cadillac's innocent son (a priest) in order to get the evidence the mobster used to write the book, Hardcastle agrees to help. One complication: The evidence is in the car that the police impounded (pending a judge's ruling regarding the legality of a search). Deciding that a life is more important than the letter of the law, Hardcastle breaks into the impound yard and retrieves the evidence. With evidence in hand, Hardcastle and Cad
---
1x02 Rolling Thunder, Part 2 (September 18, 1983)
---
See Part One
---
1x01 Rolling Thunder, Part 1 (September 18, 1983)
---
As the series begins, ex-race car driver Mark McCormick accepts a job driving the Coyote X, an experimental car designed by a friend of his named Flip Johnson. Mark loses his job, however, after Flip is killed in a car accident and ownership of the car is granted to industrialist Martin Cody. Barbara Johnson, Flip's daughter, refuses to accept her father's death as an accident and, believing that Cody murdered Flip in order to get the Coyote, asks Mark to steal the experimental car. Agreeing, Mark sneaks into Cody's compound and steals the car. The next morning, the police, who identified Mark when he stopped to save a police officer's life, move in and arrest the ex-race car driver. To Cody's regret, the police are unable to locate the Coyote. Brought before Hardcastle, who is presiding over his last case, Mark is given a choice: help the judge round-up two hundred men who walked out of the judge's courtroom on technicalities are go back to prison. Carefully considering his options, M
---