Amazon Funnies - 10 Minute Standups
Season 1
Amazon Funnies - 10 Minute Standups
Season 1
First Air Date: August 07, 2020

| | | |
| --- | --- | --- |
| First Aired on | : | 2020 |
| Episodes | : | 14 episodes |
Episodes
1x14 Headboy (August 07, 2020)
---
This anecdote is from Bassi's school life. The incident of him becoming the head-boy, getting a new bike, meeting with an accident, caught by the police, and in the end, losing his head boy badge.
---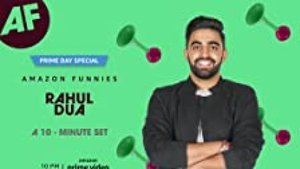 1x13 Ghar Bar (August 07, 2020)
---
Rahul Dua plays to his strengths as he effortlessly presents delightful observations about his house and mom's antics while talking about Mumbai food and birthday parties en route. He seamlessly segues with poet-esque ease, putting worth a well-woven anecdote about Space Issues and his house clutter in this absolutely clutter-less piece that one leaves with "Oh haan! Ye to mere saath bhi hua hai".
---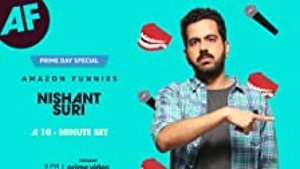 1x12 Life is good (August 07, 2020)
---
In this bit, Nishant talks about dealing with depression and his experiences with the Indian mental health care system; ranging from a depressed therapist who's been following him on Instagram, to a psychiatrist's intern hell-bent on proving he's schizophrenic.
---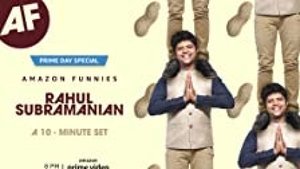 1x11 Undertaking (August 07, 2020)
---
The Undertaking is a trip down memory lane to the 90s. Rahul talks about one of his childhood love - Wrestling and his favorite all-time wrestler - The Undertaker. Rahul, like many other kids who grew up in the 90s, was an avid follower of wrestling. He revisits those memories with a different and hilarious point of view in this video.
---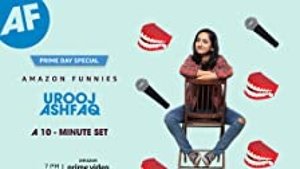 1x10 Totally Random Thoughts (August 07, 2020)
---
"Totally Random Thoughts" with Urooj Ashfaq is a short set where Urooj takes you through some totally random thoughts and jokes in her head. She also writes this synopsis in third person so it seems like someone else has appreciated the jokes and written about it, but it's her. Hi Guys. Hope you enjoy yourselves and laugh a little.
---
1x09 Chote Shehar Ka Picture Hall (August 07, 2020)
---
Gaurav Kapoor tells us the story about his movie-watching experiences in small-town picture halls from the late 90s to early 2000s, and one of his most memorable mass bunking experiences from school. In the end, he also reveals a secret that he has kept for 15 years, related to mass bunking! Watch this to know who was the real culprit.
---
1x08 One Two ka Three (August 07, 2020)
---
One Two ka Three has 3 personalities sharing their feelings about shopping, marks, and moms. Sumukhi Suresh declares that Online Shopping is the best because it eliminates the biggest problem, CHANGING ROOMS. God made man, man-made changing rooms. WHY!
---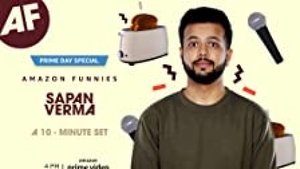 1x07 Scenes From a Wedding (August 07, 2020)
---
Sapan Verma had to deal with eccentric characters, uncomfortable negotiations and annoying gifts at his wedding, and he's here to crib about the same.
---
1x06 Kuch Kuch Famous (August 07, 2020)
---
This is a very personal and a fairly true account of Neeti's life as she walks the fine line between being a well-known but not-sooooo well-known stand-up comedian. She is perpetually confused about whether she is famous or not and this confusion only grows with her litany of hilarious experiences as she navigates befuddled through daily life.
---
1x05 Movie Dekh Lene Do Yaar (August 07, 2020)
---
Nishant shares his experience of going to movie halls and what all different kinds of characters he has come across. You'll see yourself in these stories as either Nishant or the people he's talking about. So grab your drink and popcorn and hit the play button.
---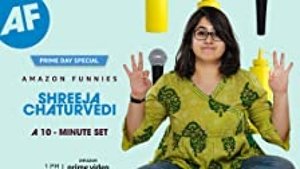 1x04 Idiot. (August 07, 2020)
---
A set about masks, MBA and men, this video comprises the aforementioned alliteration, and a few more musings. There's also some poorly channelised angst against any sort of consumption of knowledge. Carefully weaved together to create a piece of content meant to amuse, the writer claims that she was indeed quite amused while writing this content that's about to be presented to you.
---
1x03 How to win a Breakup (August 07, 2020)
---
It's been 2 years since Aishwarya's breakup but it feels like 2 days. She claims to be over it but is she really? Aishwarya dealt with her breakup in an extremely sensible manner. She decided to become hot (Yep) and to do so, she joined the gym. Aishwarya takes you through the rules of choosing the right gym and the importance of getting a personal trainer. Further, if you thought intention is all that matters wait till your trainer says "Today is leg day". Watch this bit if you've ever been to the gym, plan on joining the gym or if you've given up gyming forever.
---
1x02 Trollerance (August 07, 2020)
---
My name is Karthik Kumar. My videos have millions of views online. I have a special out on Amazon Prime. I've toured all over the world with my standup comedy. And according to Vicky_69 and his countless friends, I'm "good 4 nothing"...
---
1x01 Parvarish (August 07, 2020)
---
Sumit, a frustrated comedian rants about his life and channelises his angst and disquietude through his jokes. And looks like life loves his jokes as well, because it just doesn't light up for him! Never thought angry could be funny? Well watch Sumit change your mind with his vigor and exuberant narration.
---