Ear Biscuits
Season 1
Ear Biscuits
Season 1
First Air Date: September 27, 2013

| | | |
| --- | --- | --- |
| First Aired on | : | 2013 |
| Episodes | : | 13 episodes |
Episodes
1x13 Nice Peter: How I Got Here (December 20, 2013)
---
Peter Shukoff, known internet-wide as NicePeter and the co-creator of one of YouTube's most popular series, Epic Rap Battles of History, sits down with Rhett & Link to discuss his childhood in an Irish dancing troupe, dropping out of school while on an Acid trip, the overwhelming success of ERB, and the nervous breakdown that success led to.
---
1x12 Brittani Louise Taylor: How I Got Here (December 13, 2013)
---
Brittani Louise Taylor, known for her popular song parodies, vlogs, and challenge videos, joins Rhett & Link this week to discuss her experiences with childhood bullying, her struggle for achievement as an actress in Hollywood, and how Shane Dawson played a large role in propelling her into the YouTube spotlight.
---
1x11 Shay Carl: How I Got Here Pt.2 (December 06, 2013)
---
After nearly 5 years of daily videos, is Shay Carl done with YouTube? In part 2 of our conversation, the Co-Founder of one of the leading multi-channel-network companies, Maker Studios, and father of the "first family of YouTube" shares how he got in to YouTube' and why he's thinking of getting out.
---
1x10 Shay Carl: How I Got Here (November 29, 2013)
---
Shay Carl, best known for his daily family vlogs on the wildly popular YouTube channel, Shaytards, joins Rhett & Link this week to share the candid details of his entire backstory; including growing up Mormon, getting kicked out of his house, and his near-death experience while on his Mormon mission in the West Indies. This is part one of a two part series with Shay Carl on Ear Biscuits.
---
1x09 Harley Morenstein: How I Got Here (November 22, 2013)
---
Harley Morenstein, creator and star of YouTube's "Epic Meal Time," joins Rhett & Link this week to discuss his childhood dedication to summer camp, being a bullied substitute teacher in Montreal, and the calculated success behind one of the internet's most beloved web series.
---
1x08 Tyler Oakley: How I Got Here (November 15, 2013)
---
Tyler Oakley, one of the Internet's most acclaimed vloggers, sits down with Rhett & Link to discuss his adolescent struggles with anorexia, coming out to family and friends at a young age, and his recent surge in popularity that has shot him to the top of the YouTube charts.
---
1x07 Julian Smith: How I Got Here (November 08, 2013)
---
Where has Julian Smith been? Rhett & Link sit down with arguably one of the most talented directors on YouTube to discuss why he hasn't released any comedic videos this past year, meeting his wife and becoming a father, and the project he has in store for his fans in the very near future.
---
1x06 GloZell Green: How I Got Here (November 01, 2013)
---
Self-proclaimed "Queen of YouTube," GloZell Green, joins Rhett & Link this week to discuss growing up in an all-white private school in the South, accidental viral video success, and being permanently banned from attending The Tonight Show with Jay Leno.
---
1x05 Hannah Hart: How I Got Here (October 25, 2013)
---
Hannah Hart, well-known for her weekly YouTube series, My Drunk Kitchen, joins Rhett & Link to discuss her unusual childhood with a Jehovah's Witness preacher as a father, how she came to terms with her sexuality, and why her fame has allowed her to give back to people in need.
---
1x04 Freddie Wong: How I Got Here (October 18, 2013)
---
Freddie Wong, whose YouTube channel currently boasts over 6.5 million subscribers, talks to Rhett & Link about growing up as a first generation Chinese-American, his initial taste of fame as the World Champion Guitar Hero Player, and how he became arguably the most successful VFX mastermind on the Internet.
---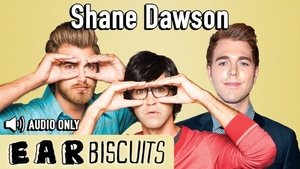 1x03 Shane Dawson: How I Got Here (October 11, 2013)
---
YouTube personality Shane Dawson, known best for his blunt sense of humor and brutal comedic honesty, joins Rhett & Link to talk about both literal and figurative ghosts from his past. From childhood struggles in obesity, getting fired over a YouTube video, and becoming one of the most iconic teen stars in current-day pop culture, Shane shares his story- gory details and all.
---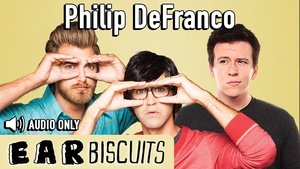 1x02 Philip DeFranco: How I Got Here (October 04, 2013)
---
YouTube personality Philip DeFranco has asserted himself as one of the top creators on the platform, garnering a billion-plus views via The Philip Defranco Show since way back in '06. Philip gets personal with Rhett & Link, sharing some stranger-than-fiction stories from his childhood and dating life, as well as his thoughts on marriage and his recent engagement. *NOTE: This conversation contains adult themes and language.
---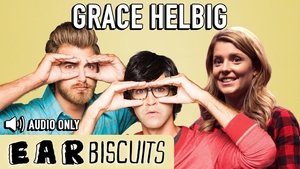 1x01 Grace Helbig: How I Got Here (September 27, 2013)
---
Grace Helbig, creator of the web series Daily Grace and the 2013 Streamy Awards' Personality of the Year drops by the table of dim lighting to talk with the guys about her mom' and more. Grace shares what it was like growing up, how she got her start with comedy, and what it takes to make her consistently hilarious daily show. If you don't know what a "poof" is, that's about to change.
---