Greek
Season 1
Greek
Season 1
First Air Date: July 09, 2007

| | | |
| --- | --- | --- |
| First Aired on | : | 2007 |
| Episodes | : | 22 episodes |
Take an unforgettable journey with the students of Cyprus-Rhodes University as they build friendships, shatter stereotypes and discover that life's most important lessons are learned outside the classroom.
Episodes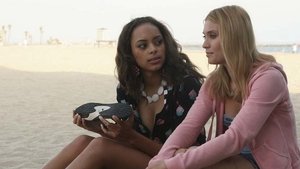 1x22 Spring Broke (June 09, 2008)
---
The students enjoy spring break on the beach. Cappie and Casey explore their new friendship at a time when Rebecca needs Cappie's attention. Evan looks to move on and escape his feelings and ends up with a familiar person. Rusty returns to school and on his way back he reunites with old friends.
---
1x21 Barely Legal (June 02, 2008)
---
Spring Break is almost here, Cappie gets his pledges to practice with their fake ID's, leading Rusty into a tricky situation. Meanwhile, Casey goes to Evan for help with her LSAT test and in the process she begins to question her future.
---
1x20 A Tale of Two Parties (May 26, 2008)
---
Omega Chi and Kappa Tau each throw parties to celebrate the end of the campus restrictions.
---
1x19 No Campus for Old Rules (May 19, 2008)
---
Trouble is caused by Casey when she bends the sorority house rules for Ashleigh. Cappie tries to get rid of restrictions. Meanwhile, Rusty finds himself attracted to Tina, the girl who wants to take down the Greek system.
---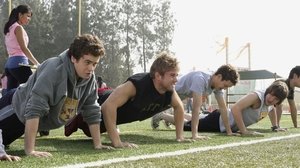 1x18 Mr. Purr-fect (May 12, 2008)
---
The ZBZ girls throw a crazy competition among themselves as they each coach a different fraternity in a series of games. Casey coaches the Lambda Sigs and ends up developing a crush on one of the fraternity brothers. Meanwhile Rebecca tries to coach the Kappa Tau's and, at the sometime tests her relationship with Cappie.
---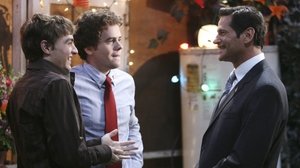 1x17 47 Hours & 11 Minutes (May 05, 2008)
---
The parents visit the campus for Freshman Parents Weekend. Rusty tries to hide something from his parents but Casey wants him to come clean in an attempt to get their parents off her case. Everyone takes care of Senator Logan while his daughter tries to have him hate Cappie. Dale seems to be the only one who is happy to see his friendly parents.
---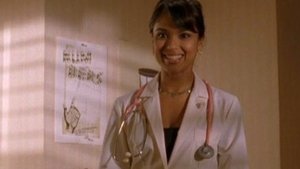 1x16 Move On. Cartwrights (April 28, 2008)
---
When the ZBZ girls express their desire to reunite with the Omega Chi's, Casey is put in a position of having to face her past relationship with Evan head on, causing her to come to grips with her feelings about him. Meanwhile, Rusty has a new crush and oddly enough it is Dale who helps him get a date with the girl. However, since Rusty has only had one relationship in the past, his eagerness to find someone new just might backfire.
---
1x15 Freshman Daze (April 21, 2008)
---
With the annual Greek Ball on the horizon, Casey and Cappie recall a fateful development from their freshman year, and Casey is also reminded of a selfless act by Frannie that had a major impact on her life.
---
1x14 War and Peace (April 14, 2008)
---
Kappa Tau and Omega Chi face off in an epic battle of practical jokes complete with waterguns, duct tape and farm animals. Rusty tries to mediate the situation to save his friendship with Calvin but finds it only escalates the rivalry. Meanwhile, Casey learns that the only way to rid ZBZ of Lizzi, the conservative national rep overseeing them, is to forgive Frannie and reinstate her in a "diamond" ceremony.
---
1x13 Highway to the Discomfort Zone (April 07, 2008)
---
Omega Chi becomes the victim of Kappa Tau's pranks when Cappie seeks to get even with Evan for blowing the whistle on their recent underground festivities. Meanwhile, Casey's rivalry with Rebecca intensifies when she learns about Rebecca's new relationship.
---
1x12 The Great Cappie (March 31, 2008)
---
Hoping to sneak around Dean Bowman's probationary despotism, Casey tries to liven up the Zeta Betas by joining forces with Cappie and his Kappa Tau brothers to plan a Prohibition party with a Great Gatsby theme.
---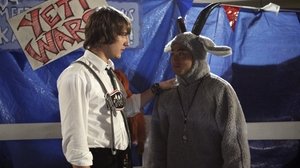 1x11 A New Normal (March 24, 2008)
---
A broken-hearted Rusty and Casey head back to school for a new semester after the fallout from the newspaper article that turned the Greek system upside down. Under the watchful eye of Dean Bowman and a newly assigned ZBZ national rep, Casey organizes an all-Greek carnival in support of the dean's favorite charity. At the carnival, the Plain White T's return for another performance as the Kappa Tau band. As the newly appointed president of Zeta Beta Zeta, Casey faces the scrutiny of a national representative assigned to come in and get the sorority back on track. But the sorority turns out to be the least of her problems as she struggles as a newly single girl to get over Evan and to accept Cappie's new relationship with her sworn enemy, Rebecca. For Rusty, it is his struggle with the loss of his first love Jen K. that begins to damage his relationship with his fraternity brothers as well as his fellow pledge class. Also, in an effort to help Calvin reclaim his place in the Greek system, Rusty fights hard to help him fit in with the brothers at Kappa Tau but the end result could end up spoiling their friendship.
---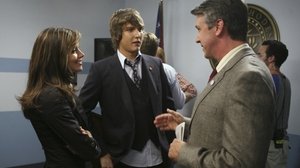 1x10 Black & White and Read All Over (September 10, 2007)
---
When a scandalous story in the college newspaper hits stands trashing the Greek system, the brothers and sisters of Omega Chia, Zeta Beta Zeta and even Kappa Tau are in a frenzy to figure out who the undercover culprit could be. Meanwhile, after navigating some troubled waters with her boyfriend, Ashleigh turns to Calvin for support and even goes so far as to hit on him, only to learn he has a secret.
---
1x09 Depth Perception (September 03, 2007)
---
Allies become enemies when both Casey and Frannie are nominated for the title of Omega Chi Sweetheart. Who will prevail in this the ultimate cat fight? Meanwhile, as Rusty's relationship with Jen K. heats up, he longs for more private time with her but his judgmental roommate Dale is always around, making it difficult for the two lovebirds to spend time alone.
---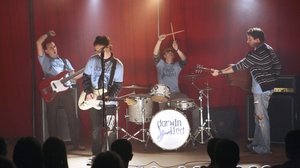 1x08 Separation Anxiety (August 27, 2007)
---
Couples are coming together. Couples are splitting apart. There's Casey and Ashleigh—best friends and sorority sisters since freshman year, now they're on the outs. Lack of support—Casey for Ashleigh—is the issue. But someone's waiting in the wings to show Ashleigh she can be a friend, and that someone is Rebecca.
---
1x07 Multiple Choice (August 20, 2007)
---
As mid-term week approaches, the pressure is building for Rusty as he is determined to maintain his grades while keeping up his social life at the fraternity. Of course, Cappie has the answers for him but is it the right thing to do? Cappie not only presents Rusty with an appealing offer of help but when he is partnered with Casey on a school project, Casey is tempted once again by her past.
---
1x06 Friday Night Frights (August 13, 2007)
---
In Casey's bid to become president of Zeta Beta Zeta, she tries to win over her sorority pledges by throwing a slumber party that turns scary when the lights go out. Meanwhile, the same stormy night at Cyprus Rhodes University brings trouble for Cappie when he gets an unexpected visit from a beautiful and mysterious girl named Destiny.
---
1x05 Liquid Courage (August 06, 2007)
---
Cappie turns to Rusty for his brain power when the volcano for Kappa Tau's legendary Mt. Vesuvius party fails to erupt. Meanwhile, Casey and Evan are back on track as he introduces her to his powerful parents over dinner. But an unexpected appearance by Rebecca, a Senator's daughter, instantly bonds her to Evan's parents, leaving Casey to feel like an outsider with this blue-blood clan.
---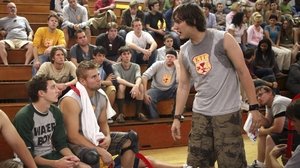 1x04 Picking Teams (July 30, 2007)
---
Everyone is asked to suit up and pick sides as Kappa Tau and Omega Chi go head to head in floor hockey. But that's not as easy as it looks. Casey is rooting for Evan and Omega Chi, naturally. So much so that she sets Cappie up for a fall. But did she do it to help her man or to get back at Rebecca? Because Casey and Rebecca may be "sisters" but they sure don't play like a team. When Rebecca learns that Casey of "Casey and Evan" was formerly with Cappie, she uses the info to backstab Casey and get herself promoted to ZBZ's head of Athletic Support. That's when Casey shows what she's made of—no one is going to beat her.
---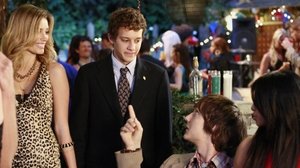 1x03 The Rusty Nail (July 23, 2007)
---
It's mating season and no one seems to be having a good time. Rusty has to come up with a date for a Kappa Tau party but since just talking to a girl turns him into a blithering idiot, it's going to be hard to convince someone he's appealing. So he turns to Casey for help.
---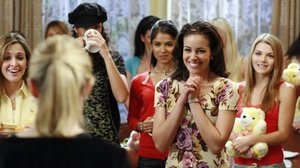 1x02 Hazed and Confused (July 16, 2007)
---
It's the first week of school and the first week of rush and neither is going particularly well for Rusty. On his very first night trying to become one with his pledge brothers, he fell asleep on the job. His "brothers" let him know they weren't too happy by leaving Rusty to dash off to class sans shoes, with blue feet and covered in mud. Rusty's professor was not amused.
---
1x01 Pilot (July 09, 2007)
---
One's a Greek. One's a geek. They both go to Cyprus-Rhodes University and they're related. Poised to become the most powerful girl in the Greek system, big sister Casey is everything an "it" girl should be. Beautiful… vivacious…funny and warm…except to her brother Rusty. He's the geek; or rather he used to be way back in high school-at least three months ago. Rusty may excel in the honors engineering program, but what he really wants is what the other guys have. Gals. Pals. A scream-your-lungs-out good time. And to pledge a fraternity. Casey is horrified and wants nothing to do with him. But when Rusty sees her boyfriend Evan making it with her rival Rebecca, her baby brother suddenly seems interesting after all. Oddly enough, she's not the only one interested in Rusty. Evan wants him for his fraternity while Casey's ex-boyfriend Cappie thinks he belongs at Kappa Tau. His Bible-toting roommate Dale thinks they're all crazy and is praying for Rusty's soul. But the heavens seem to be ignoring his pleas because Rusty seems destined to become a Greek, no matter how socially inept he is. Which leads one to ponder…how did someone who's been nicknamed "Spitter" come to be a pledge at all?
---