The Great Jahy Will Not Be Defeated!
Season 1
The Great Jahy Will Not Be Defeated!
Season 1
First Air Date: August 01, 2021

| | | |
| --- | --- | --- |
| First Aired on | : | 2021 |
| Episodes | : | 20 episodes |
Episodes
1x20 Episode 20 (December 19, 2021)
---
---
1x19 Episode 19 (December 12, 2021)
---
---
1x18 Episode 18 (December 05, 2021)
---
---
1x17 Episode 17 (November 28, 2021)
---
---
1x16 Episode 16 (November 21, 2021)
---
---
1x15 Episode 15 (November 14, 2021)
---
---
1x14 Episode 14 (November 07, 2021)
---
---
1x13 Episode 13 (October 31, 2021)
---
---
1x12 Episode 12 (October 24, 2021)
---
---
1x11 Episode 11 (October 17, 2021)
---
---
1x10 Episode 10 (October 10, 2021)
---
---
1x09 Saurva Can't Catch a Break... (October 03, 2021)
---
---
1x08 The Great Jahy Can't Bathe! (September 26, 2021)
---
---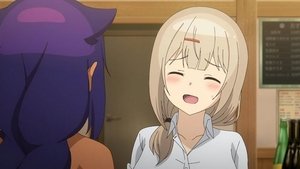 1x07 The Great Jahy Doesn't Play! (September 19, 2021)
---
The great Jahy is inspired to train her body so she can go up against the Magical Girl. While she does various drills with the boss, the latter casually drops the training once she reaches her weight loss goal. Reaffirmed that finding the mana crystals is the best and fastest way forward, Jahy redoubles her efforts there again. That's when a grade schooler passes by and offers Jahy help.
---
1x06 The Great Jahy Doesn't Seem to Stand a Chance... (September 12, 2021)
---
The great Jahy has encountered the Magical Girl again. This refreshes her terror and she spends her days jumping at shadows. But when she spots a high school girl holding a mana crystal, she tells the girl to hand it over. However, the girl turns out to be the Magical Girl in her regular form. What's more, she has the propensity to attract all manners of bad fortune. It turns out that she attacked the Dark Realm with good intentions.
---
1x05 The Great Jahy Isn't Suspicious?! (September 05, 2021)
---
The great Jahy is on her way home from work. Because of her revealing outfit, she draws suspicion and is questioned by the police. The police officer is apparently looking for a certain suspicious person. Upon hearing the details, it's immediately clear that that's the magical girl. In order to have her revenge, the great Jahy rushes to the park where she was sighted. There, she meets...
---
1x04 Saurva Never Slips Up? (August 29, 2021)
---
Saurva has come to the human realm to bring down Jahy and then claim the Number 2 title. Lots of ambitions, but little bravery. She tries to challenge Jahy numerous times, but is not even noticed once. With her exceptional inventions she is able to perfectly transform into Jahy, and plots to ruin Jahy's reputation. However, the first person she runs into is the landlord and the boss. This can only mean trouble.
---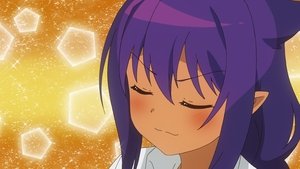 1x03 The Great Jahy Can't Brag... (August 15, 2021)
---
The great Jahy has finally acquired a new mana crystal. She nonchalantly brags to her boss, but she doesn't quite grasp how big an achievement that was. While Druj does laud Jahy, upon listening to her story, it turns out that Druj has achieved much, much more. On top of that, she even finds out that Jahy works at the pub, which in turn forces Jahy to produce one desperate lie after another to maintain her dignity.
---
1x02 Druj Asks No Questions! (August 08, 2021)
---
The great Jahy encounters Druj, the underling she always used to bully. For some reason though, it seems that Druj has managed to become more rich and glamorous. To make matters worse, she's already acquired a bunch of mana crystals. The great Jahy desperately puts on airs so that Druj doesn't realize how pathetic her state is. After detecting a mana crystal signature in the mountains, the great Jahy sets off, but gets into one accident after the other. The great Jahy is in grave peril!
---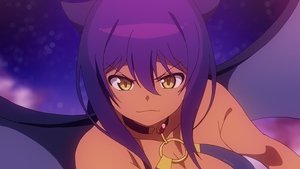 1x01 The Great Jahy Can't Go Back! (August 01, 2021)
---
The Great Jahy has begun living on Earth. The power and influence she had as the Dark Realms' second in command are nowhere to be found. Her life consist of living in a tiny apartment and scrounging up her living expenses working at a bar. While her boss is friendly, outright considerate even, the landlord of the apartment is anything but. Every time they meet, she demands that the already late rent be paid. Today too, a fierce battle between them is unleashed.
---