Ultraman Trigger: New Generation Tiga
Season 1
Ultraman Trigger: New Generation Tiga
Season 1
First Air Date: July 10, 2021

| | | |
| --- | --- | --- |
| First Aired on | : | 2021 |
| Episodes | : | 25 episodes |
Episodes
1x25 To the Ones Who Believe in Smiles / Pull the Trigger (January 22, 2022)
---
The Eternity Core is out of control. Moment by moment the Earth nears annihilation, and the most sinister evil enemy Megalothor stands in the way of its salvation. But no matter the cost… faced with impossible odds, Kengo and the crew will never give up! To make everyone smile. For a future where that becomes reality!
---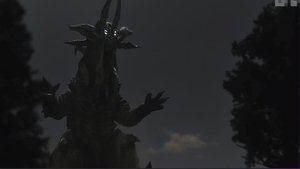 1x24 The Ruler of Shadows (January 15, 2022)
---
Carmeara finally gets a hold of the Eternity Core and is transformed into the repulsive form of the Evil God, Megalothor! Then, the dark energy she emits begins to engulf the world… at this rate the Earth is doomed! To save the world from imminent darkness, Kengo and the crew's decisive battle begins!
---
1x23 My Friend (January 08, 2022)
---
Darrgon is finally able to understand the true strength of humanity. Yet even with his new understanding, Carmeara's darkness continues to eat away at him. Darrgon! Stop!! Despite how special she is to him; he even tries to hurt Yuna. Do Kengo and Akito stand a chance to stop him now?!
---
1x22 Last Game (December 25, 2021)
---
Suddenly Ignis grabs Yuna and leaves… for some great plan, he opens the door to the Eternity Core. Despite the many obstacles appearing in front of them, Kengo and his friends trust in Ignis' plan and wait for the pair to return. Can Ignis and Yuna get back to the others?! And what trials await to test the trust between them?!
---
1x21 Demons Rampage Again (December 18, 2021)
---
Two capsules from 350 million years ago; they're even older than the 30 million Ultra-Ancient civilization?! Barriguiler's lightning attack hits them, and causes the red and blue devils sealed within to be revived! Kengo and Ignis join together to defeat the two giant monsters!
---
1x20 The Blue One Comes With the Lightning (December 11, 2021)
---
The blue beast god, Bali Gailer, has arrived from space under Yuna, who has awakened the power of Yuzare! It seems that there was a connection with Yuzare long ago, but what is the purpose? ?? Dangerous! Yuna is targeted! Can Kengo and Akito save Yuna? ??
---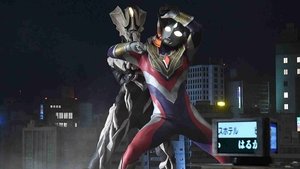 1x19 What Makes a Savior (November 27, 2021)
---
An unidentified cosmic wave known as "Morpheus D" reacts to minds filled with desire. It causes the Dark Giants to begin fighting among themselves! As they lay waste to the city, a mysterious man is following Yuna… When the dark being tests Yuna's resolve, a miraculous Light descends!
---
1x18 Smile Operation No.1 (November 20, 2021)
---
Captain Tatsumi is promoted to Lead Commander of GUTS-Select Asia! While Kengo and crew plan a surprise celebration, the other members all experience incredibly good luck as well ?! What a perfect day ... or so they think until the monster Golba appears. Can the team safely pull off their surprise celebration?
---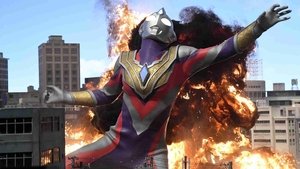 1x17 Raging Feast (November 13, 2021)
---
A new monster, Metsu-Orga, comes out of the body of Metsu-Orga and absorbs energy of all kinds! To defeat this huge monster even more powerful than Metsu-Orga, GUTS-Select put their plans to action. Right in the thick of things, Dark Trigger appears again! Kengo and the team do all they can to survive this crisis!
---
1x16 Sneering Destruction (November 06, 2021)
---
Ignis transformed into Trigger Dark?! In the middle of the confusion, Hudram appears, followed by the appearance of the mythical magic beast Metsu-Orga, that devours everything in its path!! Things happen one after another in this frantic situation, what will Kengo and the team do?!
---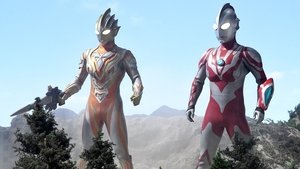 1x15 Operation Dragon (October 30, 2021)
---
To defeat the powerful Absolute Diavolo, Kengo learns how to master Glitter Trigger's power from Ribut. Elsewhere, Akito and the members of GUTS-Select do all they can to release Nursedessei's true power. While the crew is busy, Kengo receives special training… But why is he dancing?!
---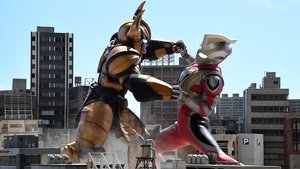 1x14 The Golden Threat (October 23, 2021)
---
A new threat flies in from space. A mysterious Giant, shining a dazzling gold! Kengo needs to fully master the power of Glitter Trigger if he wants to win… but not knowing how, he suffers defeat. As danger closes in from all sides, a new Ultraman appears!
---
1x13 The Marked Captain: Detective Marluru's Case File (October 16, 2021)
---
Captain Tatsumi is missing?! Mysterious clues are found left in the Nursedessei... and there is a suspicious shadow. It smells like a mystery - so thinks Marluru, while the crew is left baffled. Maruluru shows off his detective skills! "In the name of Alien Metron"!!
---
1x12 The 30-Million-Year Miracle (October 09, 2021)
---
The truth I discover as I face the dark Trigger... It's an Ultra-Ancient memory hounded by destiny. When Yuzare's wish sparks a miracle of light across the ages, the greatest Trigger awakens!
---
1x11 The Encounter of Light and Darkness (October 02, 2021)
---
The Giants of Darkness begin their fierce attack! Calmaerra drives Trigger into a corner and uses a spell to engulf him in darkness. Kengo resists with all his might, but then! A rift in space-time appears, and Kengo is flung back to the past. Now he finds himself 30 billion years prior in an ultra-ancient era?!
---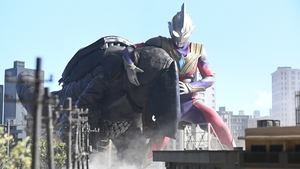 1x10 Wavering Heart (September 25, 2021)
---
The discovery of a stone tablet reveals new long hidden information. But meanwhile, the evil clutches of Darrgon close in around Yuna! Kengo and Akito rush in to save the day, but Darrgon is not quite his usual self... You can't be serious! Darrgon has fallen in love with Yuna!?
---
1x09 The Wings of That Day (September 18, 2021)
---
It's Yuna's 18th birthday! But there's no time to celebrate, as the Petrification Evil Monster Gargorgon is resurrected from the depths of antiquity. As the monster closes in, a mysterious yellow fighter jet appears. And at long last, President Shizuma's past, and the hidden secret behind Yuna's birth are finally revealed!
---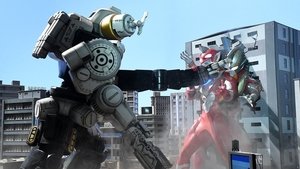 1x08 The Propagating Invasion (September 11, 2021)
---
A mysterious phenomenon causes electronics to malfunction all over the city! It influence spreads, intruding into important facilities all over the world finally stealing the system of the Nursedessei! To reclaim their battleship, Kengo, Haruki, and the members of GUTS-Select stand together to confront this powerful enemy!
---
1x07 Inter-Universe (September 04, 2021)
---
Suddenly, a unidentified robot fell from the sky! Following that event, visitors appear one by one. An eccentric alien with a bird on his shoulder. A defense force member that's not GUTS-Select. And finally... another Ultraman!? A new battle for Trigger and GUTS-Select now begins!
---
1x06 The One Hour Demon (August 28, 2021)
---
The mysterious robot Satandelos only moves for one hour each day. None of Trigger's attacks can get through its super strong barrier. After a series of defeats, Trigger and GUTS-Select search desperately for a way to take down the barrier, but they don't even know where to begin… That is, until an unexpected figure appears before them!
---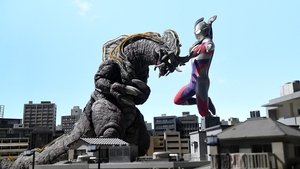 1x05 Akito's Promise (August 21, 2021)
---
A massive monster with huge horns has suddenly appeared. That monster is Deathdrago, the first monster that appeared before humanity six years ago. Faced with Deathdrago's return, Akito seems to have gone a little strange. What connection could there be between Akito and the monster that begins it all!? And will Kengo be able to make Akito smile!?
---
1x04 For Smiles (July 31, 2021)
---
A mysterious artifact is excavated from the Ultra-Ancient ruins. As GUTS-Select investigates, the treasure Ignis had been hunting awakens Oka-Gubila! With the town in danger, Kengo must transform into Trigger to make everyone smile!
---
1x03 The Ultra-Ancient Light and Darkness (July 24, 2021)
---
A man named Ignis, who calls himself the No.1 treasure hunter in the universe, is going after Yuna! What on Earth could he possibly want with her!? At the same time, Gazort appears cloaked in dark clouds and engages GUTS-Select in a fierce battle! If this continues, they'll all be taken out in one fell swoop! Kengo!!
---
1x02 Leap to the Future (July 17, 2021)
---
After Kengo comes to Earth to become a member of the defense team GUTS-Select and protect people from monsters, the Vampire Monster Gymaira appears! To make matters worse, the second Giant of Darkness, Darrgon, has been resurrected! In the face of such overwhelming strength, Trigger has no choice but to increase his own strength too – and that's when a new power awakens !!
---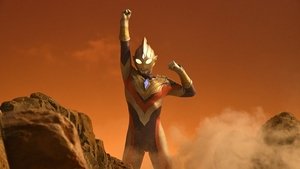 1x01 Connection of Light (July 10, 2021)
---
Young Kengo Manaka lives on Mars. As he lives out his peaceful, day-to-day life, the monster Golba suddenly appears, throwing the town into chaos! Meanwhile, Kengo has a fateful meeting with a giant stone statue sleeping deep beneath the ground on Mars. When Kengo becomes one with an Ultra-Ancient light, his destiny is forcefully thrown into motion!
---