Criss Angel Mindfreak
Season 4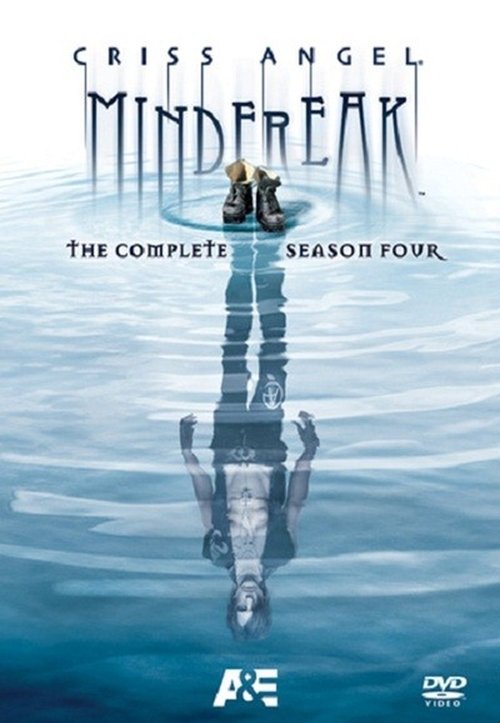 Criss Angel Mindfreak
Season 4
First Air Date: July 23, 2008

| | | |
| --- | --- | --- |
| First Aired on | : | 2008 |
| Episodes | : | 18 episodes |
Episodes
4x18 Silverton Final Attempt (October 01, 2008)
---
Criss reattempts an underwater escape while chained and confined in a locked box.
---
4x17 Car Wreck Vanish (September 24, 2008)
---
Criss is handcuffed inside a car that's filled with explosives and racing downhill toward a cliff. Will Criss escape in time--or will this road trip end with Criss becoming road kill?
---
4x16 24-Hour Birthday Bash (September 17, 2008)
---
Criss' is known for surprising 1,000s of people over four seasons of MINDFREAK. This time, Criss' crew and celebrity friends attempt to pull one over on Criss and throw a surprise party. With all of Criss' friends and family and guests flying in for the surprise, will it maintain a secret? We are invited behind closed doors to join the festivities for more than 24 hours! This fun filled episode will reveal many spectacular surprises including some never before seen magic & bloopers.
---
4x15 Billionaire Prediction (September 17, 2008)
---
Criss describes unknown personal details and predicts events before they take place with billionaire Sir Richard Branson. Later Criss reads a list of items and attempts to predict what viewers at home are going to personally pick.
---
4x14 Tronik (September 10, 2008)
---
Criss is a big kid at heart. As a child Criss loved toys and as an adult Criss still loves toys. In the spirit of this, Criss transforms a toy hummer into a real hummer. He then recreates a highlight of his former NY off-Broadway show where he builds a robot that suddenly comes to life.
---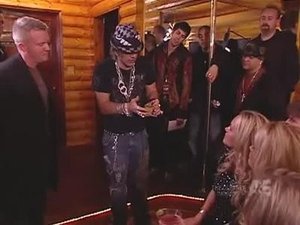 4x13 Mindfreaking with the Stars (September 10, 2008)
---
At an event in Los Angeles, Criss runs into his good friend Gene Simmons. With a friendly million dollar bet, Criss challenges Gene to witness a feat of Mentalism. In front of a live crowd, Criss turns his back while Gene hides a million dollar check in one of ten wallets. Criss must choose the correct wallet. If he fails, he will lose much more than just the bet.
---
4x12 In Your Face (September 03, 2008)
---
Criss receives a surprise visit from Playboy's, "The Girls Next Door." He invites them along and stuns them as he performs various unexplainable acts up-close and in your face.
---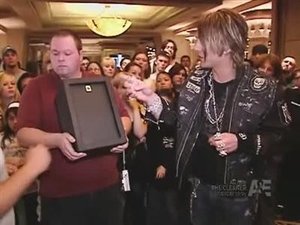 4x11 Premonition (September 03, 2008)
---
Using his ability to connect with people, Criss attempts to transfer his energy through the TV screen to millions of people at home. Later, he invites a large crowd to witness as he is able to move things with his mind in the middle of the Luxor lobby.
---
4x10 Close Up (August 27, 2008)
---
Criss demonstrates the art of close up magic. Experts discuss the history, the techniques, and the fun that goes with this magical genre.
---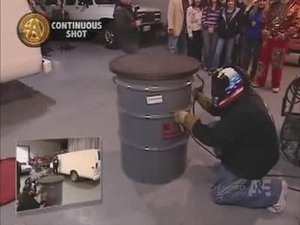 4x09 Impenetrable (August 20, 2008)
---
Criss attempts to merge through metal and pass from one oil drum to another.
---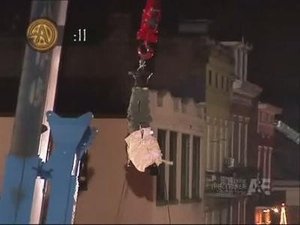 4x08 Escape Over Bourbon Street (August 20, 2008)
---
Criss tries to escape from two straitjackets while shackled and hung upside down above a crowd on Bourbon Street in New Orleans.
---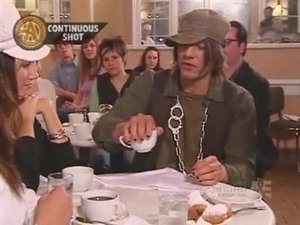 4x07 Spirit of New Orleans (August 13, 2008)
---
Criss visits New Orleans and uses the city's mysticism and culture to enthrall bystanders.
---
4x06 Cremation (August 13, 2008)
---
In a very somber setting Criss is laid to rest on a wooden slab. Spectators watch in horror as they see Criss cremated alive. We also get an insider's peak at Criss' warehouse where an employee accidentally impales Criss with a forklift.
---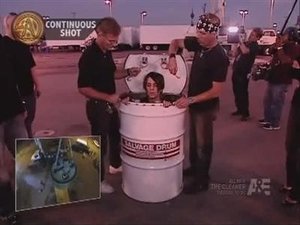 4x05 Barrell Drop (August 13, 2008)
---
Criss is handcuffed and placed in an 85-gallon drum, which is then secured in a wooden box and hoisted 100 feet above spectators. Once the box reaches its peak, the box is set to automatically release the barrel and contents, regardless if Criss has escaped or not. Criss must escape the handcuffs, barrel, and box before crashing to the ground.
---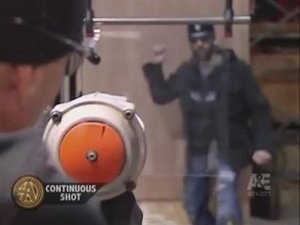 4x04 Nail Gun (August 06, 2008)
---
You've seen Criss catch an arrow with his bare hands. In this episode, he attempts to catch a razor-sharp nail traveling at 1400 feet per second with his bare hands.
---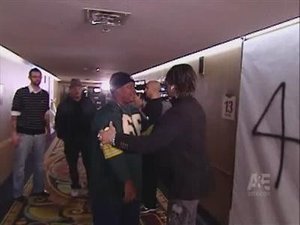 4x03 Skeptic (August 06, 2008)
---
Criss invites skeptics to be part of a deadly challenge. These skeptics get to lead a blindfolded Criss to four elevator doors, one of which hides an empty shaft. Using mentalism, Criss must predict which three of the four are safe to enter. If he is wrong, he will likely fall to his death.
---
4x02 Building Implosion Escape (July 30, 2008)
---
Criss loads a 9-story condominium outside Miami with explosives and attempts to escape it before it implodes.
---
4x01 Walk on Lake (July 23, 2008)
---
Criss will attempt to walk on the world's largest manmade lake, Lake Mead. Criss will walk "on" and "out" more than 200 feet on the largest manmade lake in the world in front of unsuspecting bystanders and boaters.
---