Criss Angel Mindfreak
Season 1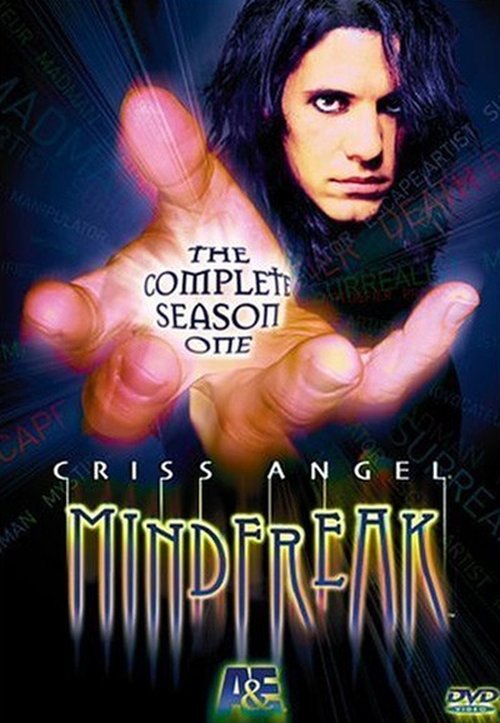 Criss Angel Mindfreak
Season 1
First Air Date: July 20, 2005

| | | |
| --- | --- | --- |
| First Aired on | : | 2005 |
| Episodes | : | 18 episodes |
Episodes
1x18 Up Close (November 16, 2005)
---
This episode features more unseen footage, as well as some new illusions, including 'Ring in Ice' as well as Criss having a black panther appear in taxi's trunk. Also included is an inside look at the show, including the surreal family in the desert, as well as Criss' family and the shows crew and numerous guests.
---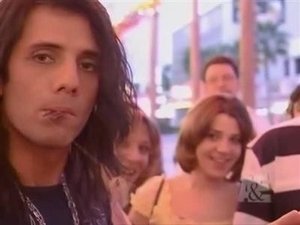 1x17 Uncut (November 02, 2005)
---
Experience some of the craziest moments from the season in this episode. Also, there will be never-before-seen footage, as well as outtakes. Not to mention Criss' most infamous illusion; The Trash can, presented uncut, in one continuous shot.
---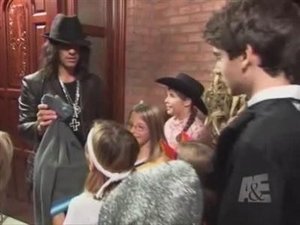 1x16 Halloween Special (October 31, 2005)
---
Criss goes to the Magic Castle and crashes Joaquin Ayala's performance. He preforms one of his most dangerous stunts by being shackled, handcuffed, and nailed into a pine casket on a conveyor belt leading to an industrial BioChipper.
---
1x15 Chicken (October 19, 2005)
---
While trying to figure out which one of them is crazier, Criss invites The Amazing Jonathan to participate in the ultimate game of Chicken! Their competition begins with a paintball game and an electric shock face off. Criss, deciding this isn't enough, raises the stakes, and dares the Amazing Jonathan to hit him with a car.
---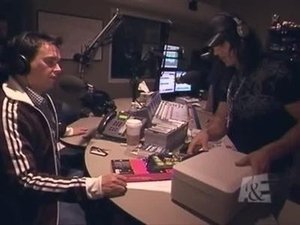 1x14 Radio Prediction (October 12, 2005)
---
While taking a tour of the Magic Castle, in Los Angeles, through the history of magic, Criss is allowed access to some very elite areas. He will be allowed to see rare Houdini artifacts as well as the private séance room. Then, on the Dicky Barret show on Indie 103.1 in LA, Criss will predict a major news event, and the lottery.
---
1x13 C4 Crate (October 05, 2005)
---
Criss decides to experience the power of C4 in a public setting, Downtown Las Vegas. Having always been intrigued by explosions, Criss asks the help of "Pyro Pete", an expert in explosives, who's been utilized by man, including The Rolling Stones, Motley Crue, and AC/DC, among others. For the trick, Criss will be locked in an crate filled with explosives that will be operated by Teller, of Penn and Teller.
---
1x12 Building Walk (September 28, 2005)
---
One of the most precarious stunts in the series, Criss will lean over the side of the 55th floor of the Aladdin Hotel in Las Vegas at unbelievable angles. More astounding still, he will walk down the side of the building with no wires or harnesses, and without the benefit of safety netting.
---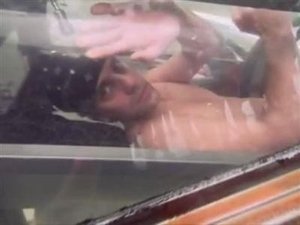 1x11 Oasis (September 21, 2005)
---
In one of the most extravagant and remarkable feats ever attempted, Criss will live inside an air bubble in a giant, see-through tank, immersed in water. He will have no food, and a very limited air supply. He will remain in the bubble for 24 hours, and at the finish, disappear right before everyone's eyes.
---
1x10 Tesla Strike (September 14, 2005)
---
Some people, when struck by lightening have increased memory skills and mental capabilities. Criss will be venturing to Baraboo, Wisconsin to test out one of the world's largest Tesla Coils. The transformer will generate up to 4 million volts and, for Criss, simulate what it's like to actually be struck by lightening.
---
1x09 Blind (September 07, 2005)
---
When Criss Angel closes his eyes, he sees reality where others might see only darkness. He shows off the ability in an interesting way.
---
1x08 Superhuman (August 24, 2005)
---
Sometimes in life, people are able to channel enormous amounts of strength through adrenaline. In this episode, Criss decides to see if this strength can be harnessed.
---
1x07 Hellstromism (August 17, 2005)
---
The art of reading thoughts through muscle reflexes.
---
1x06 Buried Alive (August 10, 2005)
---
For a deadly stunt, Criss will be lowered into the ground and have dirt surround him. With little time and oxygen running out, Criss must escape his tomb and claw his way to the surface.
---
1x05 Body Suspension (August 03, 2005)
---
Criss takes on a more obscure form of body manipulation in this episode.
---
1x04 SUV Nail Bed (July 27, 2005)
---
Lying on a nail bed may have been done in the past, but never like this.
---
1x03 Wine Barrel Escape (July 27, 2005)
---
Criss pays homage to the Great Houdini by attempting a daring escape. Criss will also make a couple experience deja  vu.
---
1x02 Levitation (July 20, 2005)
---
In his second episode, Criss takes on Levitation. He executes amazing manuevers, such as levitating up an escalator while not touching any part of it, and grabbing people off the street and completely levitating them off the ground.
---
1x01 Burned Alive (July 20, 2005)
---
In this episode, Criss takes on people's fear of fire.
---