Legacy
Season 1
Legacy
Season 1
First Air Date: October 09, 1998

| | | |
| --- | --- | --- |
| First Aired on | : | 1998 |
| Episodes | : | 18 episodes |
Episodes
1x18 Masquerade (July 30, 1999)
---
While Ned plans an extravagant masquerade ball for his bride, Charlotte, Clay and Jeremy set off for Richmond in search for the truth about Charlotte's identity and past. Meanwhile, Charlotte continues her unfaithfulness with Turner while she plots Ned's death.
---
1x17 Where Spirit Lives (July 23, 1999)
---
When Clay courts Vivian, he finds himself spending less time preparing Gauntlet for the upcoming Kentucky Derby. Meanwhile, Charlotte schemes to buy a gifted race horse and Jeremy & Molly find an investor for their new business: William Winters.
---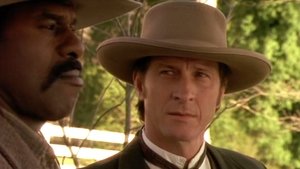 1x16 A House Divided (July 16, 1999)
---
Ned's new wife, Charlotte, causes turmoil in the family when she meddles with Sean's accounting records, fueling him to move out of the house. Meanwhile, a frustrated Jeremy turns to Molly when Alice puts their relationship on hold.
---
1x15 A New Beginning (July 09, 1999)
---
Ned comes to the aid of a mysterious young woman, when her buggy crashes, and he falls in love with her. Meanwhile, Clay and Vivan's relationship begins to blossom, at the same time that Jeremy and Alice's begins to fade.
---
1x14 Winter's Storm (February 26, 1999)
---
When Ned publicly rejects Georgina, she begins to plot revenge on the Logans. Meanwhile, Helene slips a knockout powder into Jeremy's drink and later accuses him of rape, causing William to challenge him to a duel. Meanwhile, Turner and Ned step in due to the poor shooting abilities of William and Jeremy, and it is up to Sean and Clay to find the truth.
---
1x13 The Rivals (February 19, 1999)
---
Marita is romanced by a handsome young businessman, who quickly wins Isaac's approval. Meanwhile, Sean attempts to buy land for a new hospital but his plans are threatened when Vivian's mother, Georgina, returns to seek revenge on the Logans. And Clay and Jeremy compete for the attention of the Winters' new french maid.
---
1x12 Just Kissed (February 12, 1999)
---
Alice finds herself in a quandry when she must choose between Jeremy and a suave Spanish horseman. As the Lexington Stakes derby nears, Clay begins to doubt his training methods and his chances of winning while Ned uncovers a plot to throw the race that could put the Logans' star horse in harm's way.
---
1x11 Full House (February 05, 1999)
---
While Ned and Sean are out of town in Frankfort, Jeremy finds himself in over his head with a poker debt. And in order to pay off his debts, he throws together an evening of gambling at the house, with the help of Clay, Alice, and Lexy.
---
1x10 Winner's Circle (January 01, 1999)
---
Ned attempts to deal with Lexy's desire to be treated like an adult, while watching his eldest daughter fall into her first real romance. Meanwhile, Sean's old college buddy, Tom Stanton, comes for a visit, and sweeps Alice off her feet by proposing, which causes Jeremy some angst.
---
1x09 Homecoming (December 18, 1998)
---
After an accident leaves Ned in a coma, his children try to cpie without him. A terrified Alice keeps vigil, Sean tries to run the breeding business at the same time as his new political gig and Lexy blames herself for the tragedies that have befallen her family. Meanwhile, Ned is visited by the spirit of his late wife, Libby, who helps Ned see how important he is to his kids' lives.
---
1x08 The Big Fix (December 08, 1998)
---
With the county tobacco farmers burned up over the low price they are being offered for their crops, Sean decides to run for State Assemblyman against William Winters, whose firm is trying to cheat the growers. Meanwhile, Marita and Sean's romance heats up and Sean gets a little unexpected help from Vivian.
---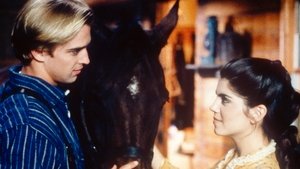 1x07 Kind Eye (November 20, 1998)
---
Jeremy enrages Clay by taking over his spot in an upcoming race after Clay's horse Gauntlet is injured thanks to a vengeful Vivian. Meanwhile, Alice mounts a campaign against the exclusive men's club, hoping to score admission for a hopeful Lexy.
---
1x06 The Search Party (November 13, 1998)
---
Ned heads up a search party to find Lexy and Emma, whose condition worsens as she withdraws from the opium. Meanwhile, Marita gives Sean a dose of unusual help in curing his dying tobacco crop and while Alice trys to fend off one of Clay's creditors when his horse-selling deal goes sour.
---
1x05 Emma (November 06, 1998)
---
After her release from a sanitarium, Jeremy's fragile mother, Emma. However her ""cure"", which turns out to be opium, may have left her in an even worse state. Meanwhile, Sean sees his dreams die when his crops begin to mysteriously fail and Clay deals with a bogus businessman and his shady lady friend.
---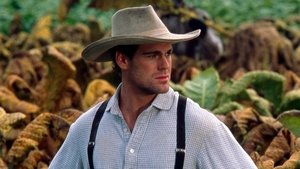 1x04 Brother Love (October 30, 1998)
---
When there's an attempt on Asa's life, thanks to William's banking bungle, the Logans step in to help a terrified Vivian. However, Vivian takes an interest in her ex-fiance's younger brother. Meanwhile, Ned puts together a plan to save the town from financial ruin, and Alice hires a desperate woman who seems to be ruining everything else around the farm.
---
1x03 Blood Relative (October 23, 1998)
---
When Libby's snooty sister, Regine, comes to town, she asks Ned if she can take Alice to Boston with her. Meanwhile, Ned sends Sean, Clay, and Jeremy to Louisville to buy a horse, but they get into trouble when Clay gambles the money away. And Sean has an encounter with a mysterious authoress.
---
1x02 Tango (October 16, 1998)
---
When Jeremy escorts belle Virginia Griffith to the debutante ball, Alice is heartbroken. Meanwhile, Sean and Clay put the family name on the line when Jeremy remembers that William Winters was responsible for burning down Sean's barn, deepening the feud between the two families.
---
1x01 The Gift (October 09, 1998)
---
During post-civil war, Ned Logan, a wealthy widower, is raising a family all on his own. Ned's streetwise adopted son clashes with his youngest son, Clay, as well as the southern society. Meanwhile, Sean reconsiders his impending engagement to debutante, Vivian Winters.
---