The Block
Season 10
The Block
Season 10
First Air Date: January 27, 2015

| | | |
| --- | --- | --- |
| First Aired on | : | 2015 |
| Episodes | : | 58 episodes |
The Block takes determined couples, rundown apartments, and gives them equal-sized budgets and just weeks to out-renovate each other to see who becomes the ultimate winner.
Episodes
10x58 The Auction (April 29, 2015)
---
It's the moment the contestants have all been waiting for. After weeks of hard work their beautiful completed apartments are open for inspection.
---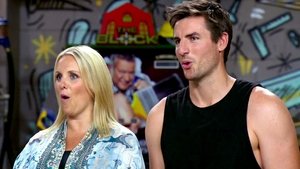 10x57 Episode 57 (April 28, 2015)
---
Tonight, after ten weeks of renovating, the teams move out of The Block. Buyers arrive to inspect all the completed apartments and the judges score the completed apartments. There's $45,000 up for grabs.
---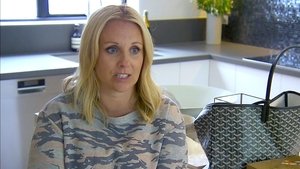 10x56 The Final Challenge (April 27, 2015)
---
The contestants have seventy two hours to complete their apartments and Scotty brings in a team of tradesmen from Mitre 10 to help get all four apartments completed.
---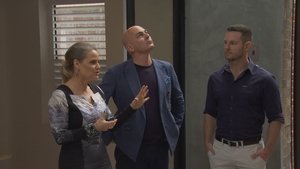 10x55 Terraces Revealed (April 26, 2015)
---
It's the end of the final week of renovating on The Block and the terraces are handed over for judging. One team triumphs with a perfect thirty out of thirty but sadly one team doesn't finish their terrace.
---
10x54 The Budget Blowout (April 22, 2015)
---
If it can go wrong, it will go wrong for one couple on The Block, with budget woes, fighting, the rumour mill in overdrive and confrontation. Scotty is on duty to check on progress and steps in to get to the bottom of Tim and Anastasia's budget issues.
---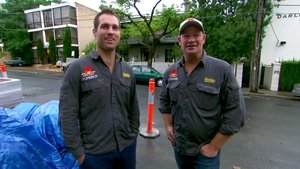 10x53 Terraces Take Shape (April 21, 2015)
---
Foreboy Dan offers a helping hand to Tim and Anastasia. The common areas of The Block take shape and Jess chooses a sculpture for the space. One contestant starts a rumour about Tim and Anastasia's mounting bills to tradesmen.
---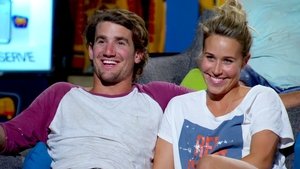 10x52 Terrace Week Begins (April 20, 2015)
---
The final week of renovating begins as the teams gear up once again, this time for their outdoor terraces. Dea and Darren get to work finishing rooms in their apartment. Work on the front gardens begins & Tim and Anastasia are struggling with their budget.
---
10x51 Staircase Judging (April 19, 2015)
---
Tonight marks the end of a huge week for The Block contestants when Scotty calls tools down on staircase and study week. In a Block first, one team receives the lowest scores ever given by the judges, who aren't impressed by anyone's efforts this week.
---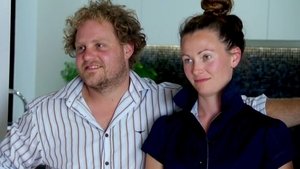 10x50 Kitchen Capers Challenge (April 15, 2015)
---
Midway through a difficult week, the contestants meet chef Matt Moran for a chance to win $5000. Its a great opportunity for the teams to showcase their beautiful new kitchens. Darren finds out that two of the teams have been given extra cash for their staircases.
---
10x49 Triple Threat Radio (April 14, 2015)
---
Scotty tries his hand at live talk back radio with the contestants. Tim cooks a lamb on a spit as a treat for everyone on site.
---
10x48 Study And Stairs (April 13, 2015)
---
Another week of renovating begins and the contestants are tired and scared of the enormous job. One team isn't organised and Keith and Dan decide to help out. The buyers advocates judge the completed kitchen and the teams also inspect each others kitchens.
---
10x47 Kitchens Revealed (April 12, 2015)
---
The contestants complete four incredible and very different kitchens, but the judges aren't wowed by the efforts of the Blockheads. Dea and Darren are happy with their kitchen and are surprised and disappointed by feedback. One team takes home $10000.
---
10x46 Challenge Day (April 07, 2015)
---
The couples are put into two teams on challenge day and compete against each other as they transform two corporate suites at the MCG. At The Block there's problems for Tim and Anastasia. They're not happy with their kitchen and the installation isn't going to plan.
---
10x45 Kitchen Week Continues (April 06, 2015)
---
Tonight four very different kitchens are well underway but progress stops when Tim and Anastasia's space isn't ready. Anastasia can't handle the pressure. The staircases begin to take shape.
---
10x44 Kitchen Week Begins (April 05, 2015)
---
The Block's exterior takes shape when rendering begins. The jury votes are rigged as one team is favoured and awarded the $5000 cash. For Tim and Anastasia, kitchen week gets off to a rocky start and Dea and Darren argue with Keith about their depleting budget.
---
10x43 The Block Triple Threat Special (April 04, 2015)
---
Tonight Scott Cam takes you behind the scenes of The Block. You'll see auditions from our chosen contestants as well as entries from some of the thousands of people who want-to-be Blockheads.
---
10x42 Master Bedroom Reveal (March 30, 2015)
---
Four very different master bedrooms and dressing rooms are revealed. One team scores a perfect thirty out of thirty but Scotty has a shocking surprise that changes the game. Dea and Darren's wine audit comes to a head when Scotty plays judge and jury.
---
10x41 The Block Open House 7: Ensuites Review (March 28, 2015)
---
---
10x40 The Wine Audit (March 25, 2015)
---
Construction is in full swing, with balconies being installed at each apartment. Scotty and Shelley arrive to check on progress of everyone's master suite. Ayden and Tim do their own investigation on Dea and Darren's cellar full of wine and ask Shelley for a wine audit.
---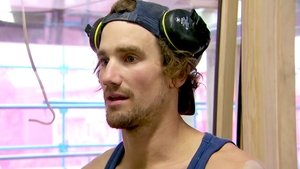 10x39 Style to Sell Challenge (March 24, 2015)
---
Trouble brews for Dea and Darren when the other teams call for an investigation into the cost of the 440 bottles of wine for their cellar. It's challenge day once again and the teams have the chance to win $5000 cash in a real estate styling challenge.
---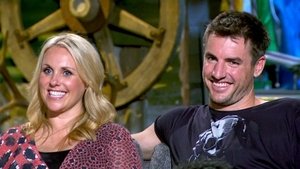 10x38 Master Bedrooms Begin (March 23, 2015)
---
Another week of renovating begins with the master bedrooms. The contestants inspect each others completed ensuites and one team plays to win, giving every other team zero out of ten in The Block jury vote. Keith and Darren aren't seeing eye to eye this week.
---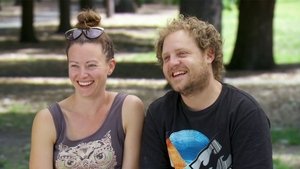 10x37 Ensuites Revealed (March 22, 2015)
---
Four spectacular ensuite bathrooms are revealed. Ayden and Jess struggle to complete their room and the exhausted four teams head to Scotty's HQ to find out who will win this week's much wanted $10,000 cash prize.
---
10x36 The Block Open House (March 19, 2015)
---
Block All Stars Matt and Kim help a family sell their home for top dollar, past contestant and professional painter Shannon gives his best painting tips. Design Doctor Darren Palmer works his magic in an incredible bathroom makeover.
---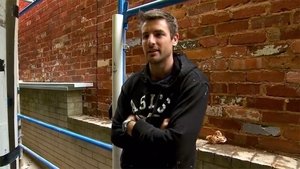 10x35 Ensuite Week Continues (March 18, 2015)
---
Our buyers' advocates arrive in Coburg to decide on a winner of the landscaping challenge. Then the teams head back to the Block and get working on their ensuites. Budgets are on everyone's mind as the invoices roll in and the teams struggle to pay their tradesmen.
---
10x34 Face Value Challenge (March 17, 2015)
---
It's challenge day and the teams head to Coburg where they meet Scotty for a landscaping challenge. They'll have eight hours to transform the front gardens of two properties and the winning team will take home $6,000 cash.
---
10x33 Shaynna Mentors Dea (March 16, 2015)
---
The mess in Dea and Darren's dining room is addressed when Shaynna arrives for a mentoring session. Tim and Anastasia plan a loo with a view in their ensuite. The buyers' advocates score the completed rooms and this week they don't agree with the judges.
---
10x32 Living and Dining Rooms Revealed (March 15, 2015)
---
Four exhausted teams deliver their living and dining rooms and in Scotty's HQ, the feedback from the judges is brutal. One team doesn't complete their dining area and another is devastated by the comments they receive.
---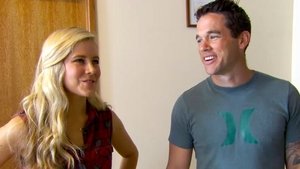 10x31 The Block Open House 5: Living & Dining Review (March 12, 2015)
---
Shaynna Blaze gives us great advice about how to get the Hollywood regency look at your place. Glasshouse contestants Michael and Carlene are back for Doing Your Block and Scotty rescues another Knucklehead.
---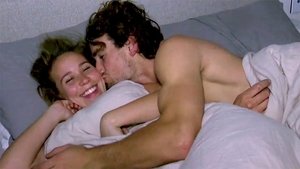 10x30 Living and Dining Rooms Take Shape (March 12, 2015)
---
As the week continues, Anastasia is loosing confidence, Jess and Ayden are fighting and getting furniture into the apartments is proving difficult. Charlotte spends her birthday painting late into the night, taking extra care with the paint to try to impress the judges.
---
10x29 Model Tenants Challenge (March 11, 2015)
---
Midway through living and dining room week, Darren and Deanne are frustrated by the demands of the building inspector when they're told their ceiling is too low. The teams meet Scotty for a challenge where they'll need to bring their very best designer foot forward.
---
10x28 Buyers Jury (March 10, 2015)
---
When the team's inspect each others rooms, there is controversy over the cost of Darren and Dea's cellar full of wine. The buyers jury also inspects the completed rooms and when it comes to choosing a winner, they don't agree with judges Neale, Shaynna and Darren.
---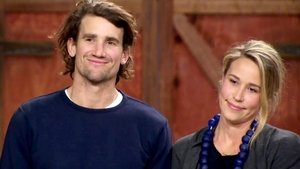 10x27 Powder Room, Laundry and Cellar Reveal (March 09, 2015)
---
It's the end of a massive week of renovating when the four teams complete their powder rooms, laundries and cellars. The judges are impressed with all the rooms and when it comes to the scores, there's just half a point difference for three of the teams.
---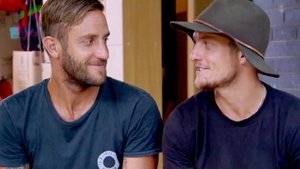 10x26 The Block Open House 4: Bedroom 2 Review (March 05, 2015)
---
Shelley will fill you in with all the best behind the scenes from the past week of renovating on The Block. Glasshouse winners Simon and Shannon help out a Sydney family in the latest "Doing Your Block". Design Doctor Darren Palmer helps a couple design a nursery
---
10x25 Three Room Reality (March 04, 2015)
---
Tempers fray as one contestant wants to quit. There's tiling gone wrong, laundry chute issues and floor levels that aren't right. Ayden and Jess's receive a welcome distraction when their children arrive for a visit.
---
10x24 Make A Wish Challenge (March 03, 2015)
---
Midway through a mammoth three room week, there's plenty of renovating on The Block, and challenge day comes at a very busy time. The contestants meet Shelley for a special Make A Wish Challenge, and all involved help put a smile on the faces of some unwell children.
---
10x23 Buyers Jury (March 02, 2015)
---
The teams start work on their laundries, powder rooms, and cellars. Then the teams head to meet Scotty and Shelley at HQ to hear some all-important feedback from the buyer's jury.
---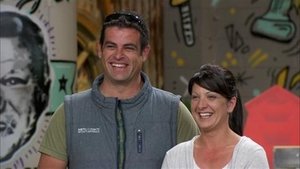 10x22 Bedrooms Revealed (March 01, 2015)
---
The battle of the seagrass wallpaper heats up when the second bedrooms are revealed and the judges are divided on one room. Neale loves it, but Shaynna isn't so keen and things heat up at Scotty's HQ when Dea and Darren wield the power of the chalk.
---
10x21 The Block Open House 3 (February 26, 2015)
---
Tonight Block All Stars winners Phil and Amity help a Sydney family who are struggling to sell their home. Keith and Dan get together in the shed and make some stunning side tables.
---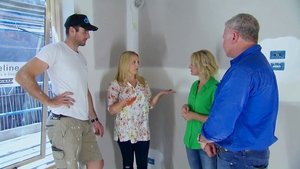 10x20 The Battle Of The Seagrass Wallpaper (February 25, 2015)
---
The battle of the seagrass wallpaper continues. The teams are stopping at nothing to impress the judges this week. Scotty and Shelley arrive on site to check on progress and Josh is faced with a major set back when Keith tells him to start his flooring again.
---
10x19 Jimmy Possum Challenge (February 24, 2015)
---
It's half way through bedroom week and Jess flies to Sydney to shop with Neale Whitaker, who has some helpful design and styling advice. Then its challenge time and the teams drive to Bendigo where they meet Scotty at furniture manufacturers Jimmy Possum.
---
10x18 Buyers Jury (February 23, 2015)
---
---
10x17 Bathroom Reveal (February 22, 2015)
---
---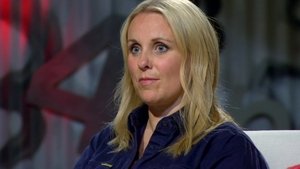 10x16 The Block Open House 2 (February 19, 2015)
---
---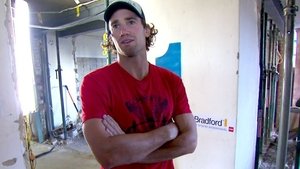 10x15 Bathroom Week Continues (February 18, 2015)
---
---
10x14 The Rug Rat Challenge (February 17, 2015)
---
---
10x13 Bathroom Week Begins (February 16, 2015)
---
---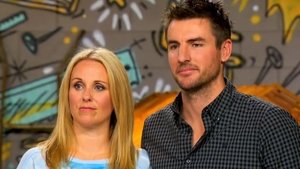 10x12 Bedrooms Are Revealed (February 15, 2015)
---
---
10x11 The Block Open House (February 12, 2015)
---
---
10x10 Demolition and Design (February 11, 2015)
---
---
10x09 Let the Renovating Begin (February 11, 2015)
---
---
10x08 The Triple Threat Arrives (February 10, 2015)
---
---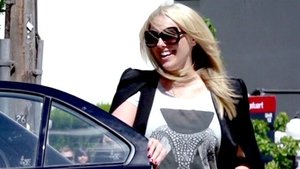 10x07 Meet Our New Blockheads! (February 05, 2015)
---
---
10x06 Bathrooms in 72 hours! (February 04, 2015)
---
---
10x05 The Final Elimination Round Begins (February 03, 2015)
---
---
10x04 Who's the Next to Go? (February 02, 2015)
---
---
10x03 Elimination Challenge Two (January 29, 2015)
---
---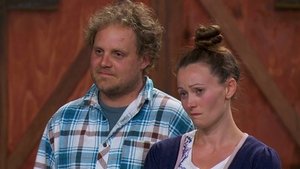 10x02 Elimination Number One (January 28, 2015)
---
---
10x01 Welcome to The Block! (January 27, 2015)
---
---