Battle Spirits: Shonen Gekiha Dan
Season 1
Battle Spirits: Shonen Gekiha Dan
Season 1
First Air Date: September 13, 2009

| | | |
| --- | --- | --- |
| First Aired on | : | 2009 |
| Episodes | : | 50 episodes |
Episodes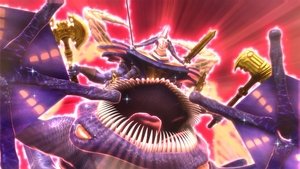 1x50 Farewell, Clash King! (September 05, 2010)
---
---
1x49 Against Otherworld King! Final Light Bearers Deck (August 29, 2010)
---
---
1x48 Settlement! Siegwurm-Nova vs. Ragna-Rock (August 22, 2010)
---
---
1x47 Clash King vs. Silver Knight (August 15, 2010)
---
---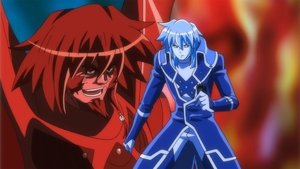 1x46 The Ultimate X-rare! The PhantomStarDragon Gai-Asura Enters! (August 08, 2010)
---
---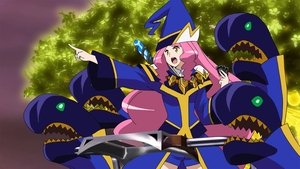 1x45 Prepared to Draw! X-rare The MagicalEmpress Ambrocius (August 01, 2010)
---
---
1x44 The End of the Green Windstorm (July 25, 2010)
---
---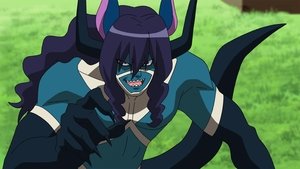 1x43 Otherworld King's Assassin! SevenShoguns vs. The DoomKnightLord (July 18, 2010)
---
---
1x42 The SuperNovaDragon's Roar! Magisa, Resurrected! (July 04, 2010)
---
---
1x41 The SuperNovaDragon Siegwurm-Nova vs. X-rare Army (June 27, 2010)
---
---
1x40 Grand Rolo's Final Day (June 20, 2010)
---
---
1x39 All Colors Clash! Horizon Ladder Battle (June 13, 2010)
---
---
1x38 The WingDeity Grand-Woden's Flight! (June 06, 2010)
---
---
1x37 ArmoredSacred Walhalance vs. The Fruit of Wise Tree (May 30, 2010)
---
---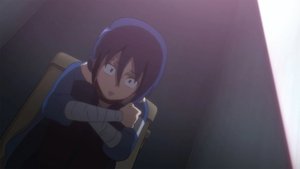 1x36 Suzuri's Decision! Orihalcum-Golem's Farewell (May 23, 2010)
---
---
1x35 Vengeful Scullpione- Come! SevenShogun Asmodios (May 16, 2010)
---
---
1x34 Tag Battle! StarEmperorDragon vs. GodMadeSoldier (May 09, 2010)
---
---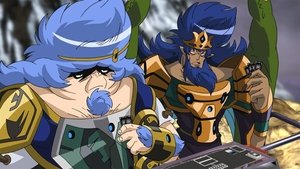 1x33 Tag Battle! Terrifying GodMadeSoldier Orihalcum-Golem (May 02, 2010)
---
---
1x32 Clash King Dan! Meteor Storm Miracle! (April 25, 2010)
---
---
1x31 Dark-Crimson Attack Byak-Garo Counterattack (April 18, 2010)
---
---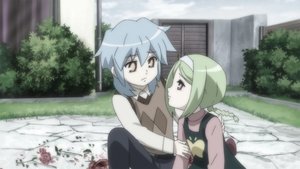 1x30 Blue Crisis- The Captured ArmoredSacred Walhalance (April 11, 2010)
---
---
1x29 Dragon Emperor Combo- The MasterDragonRider Dark-Crimson (April 04, 2010)
---
---
1x28 Introductory Battle- The Treacherous Pentan Empire (March 28, 2010)
---
---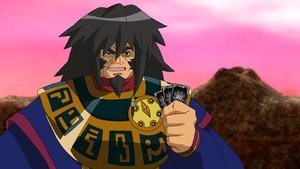 1x27 Meteorwurm Falls- Otherworld King vs. Clash King (March 21, 2010)
---
---
1x26 Broken Life! Otherworld King vs. Clash King (March 14, 2010)
---
---
1x25 I Call You! The ArcAngelia Isfiel! (March 07, 2010)
---
Clackey must overcome his dislike of Kajitsu to protect her from Leon.
---
1x24 Clash vs. Destruction! The DinoCavalry Diridalus (February 28, 2010)
---
Dan faces Pantera, a robot with data on all battles in Grand Rolo.
---
1x23 Captive Meteorwurm! (February 21, 2010)
---
While Dan is kept prisoner, the three heads of Otherworld King gather.
---
1x22 Metworwurm vs. Walhalance! (February 14, 2010)
---
Dan must face Brustom to get to Otherworld King.
---
1x21 Dragon and Tiger Clash! Meteorwurm's Revival!! (February 07, 2010)
---
While Dan battles Kenzo, Mai and Suzuri must escape with Kajitsu.
---
1x20 Championship's Final Match! StarEmperorDragon vs. BladeKingBeast!! (January 31, 2010)
---
Dan faces Kenzo in the finals, and learns a shocking secret.
---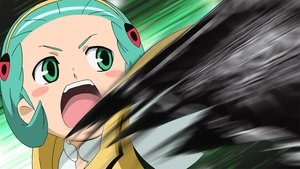 1x19 A Possessed Battle!?! Meet The BladeKingBeast Byak-Garo! (January 24, 2010)
---
While hunting down an X-Rare, Suzuri gets possessed by an onmyouji.
---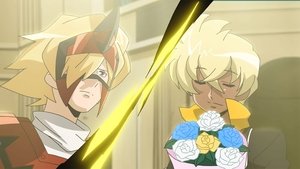 1x18 One Turn Kill! The Noble Youth of Light vs. Light Speed Shula! (January 17, 2010)
---
Clackey's first opponent is Light Speed Shula, the brother of the lonely princess he met in town.
---
1x17 X-rare Showdown! The StarEmperorDragon Meteorwurm vs. The Emperor Kaiseratlas (January 10, 2010)
---
It's Meteorwurm's debut battle, but Magisa and Zungurii's freedom is at risk.
---
1x16 Championship Curtain Raised- The GiantEmperor Alexander's Assault (January 03, 2010)
---
The championship has begun, and Suzuri is up first.
---
1x15 The Sealed Clash- The StarEmperorDragon Meteorwurm! (December 20, 2009)
---
As Dan and the group reach the Blue World, they meet the former red soldier, a man named Julian.
---
1x14 Mai's Cry to Otherworld's Core (December 13, 2009)
---
To her allies' dismay, Mai chooses to leave the group and follow her own path.
---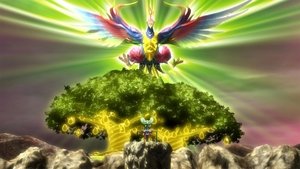 1x13 Storm Tyrant- The Providence Hououga! (December 06, 2009)
---
The fierce battle between Dan and Kajitsu continues, as Dan is cornered by the powerful Hououga.
---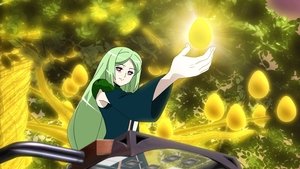 1x12 Awaken- Crimson Dragon Deck (November 29, 2009)
---
The Violet breaches into the Red Horizon Ladder, where Zungurii's family and various others are being kept imprisoned and forced to work as slaves.
---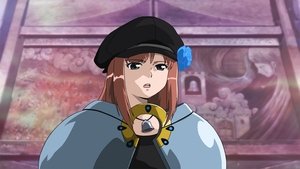 1x11 The Locked Gate- Iron Wall Block-Golem (November 22, 2009)
---
When the bearers of core's light nearly reach the Horizon Ladder, a barrier stands in their way.
---
1x10 The ArmoredSacred Walhalance's Trial- Strongest Lance, The Sacred Gungnir (November 15, 2009)
---
Yuuki is challenged by a human servant of the Otherworld King.
---
1x09 Purple Darkness! The SevenShogun Beelzebeat (November 08, 2009)
---
The purple soldier Mai seeks a rematch with a card battler she once lost to.
---
1x08 Ultimate Dragon- The Deity Catastrophedragon (November 01, 2009)
---
The blue soldier Suzuri wants to take Catastrophedragon for his collection.
---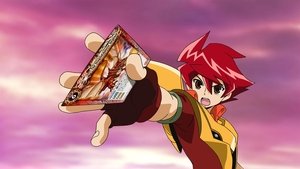 1x07 Deathmatch! The HellFighter Balam's Fierce Attack (October 25, 2009)
---
To protect the Mimi village, Dan has to face the Deathmatch Group.
---
1x06 Beauty and Beast!?! The GreatAngelia Sophia/The CleverBeast Iberix (October 18, 2009)
---
Dan, Zungurii and Magisa arrive at a village of cat-girls, where they are mistaken for a group of dreadful bandits.
---
1x05 Green Hurricane! Swift Amenborg (October 11, 2009)
---
Dan and Zungurii have a fight, and Zungurii abandons Dan...
---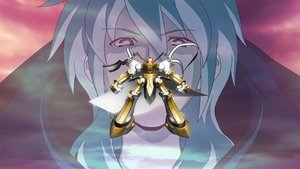 1x04 ThunderEmperorDragon vs. Iron Knight (October 04, 2009)
---
Dan's battle against Momose Yuuki continues.
---
1x03 Giant Summon- The IronKnight Yggdrasill (September 27, 2009)
---
Yuuki lures Dan out to battle with The IronKnight Yggdrasill.
---
1x02 Ankillersaurus Friendship (September 20, 2009)
---
Zungurii is thrilled that Dan came to save Grand Rolo, but Dan just wants to go home.
---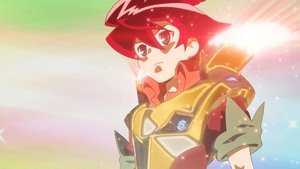 1x01 Clash! The ThunderEmperorDragon Siegwurm! (September 13, 2009)
---
A boy named Dan Bashin is drawn into the world of Grand Rolo.
---