Biography: WWE Legends
Season 2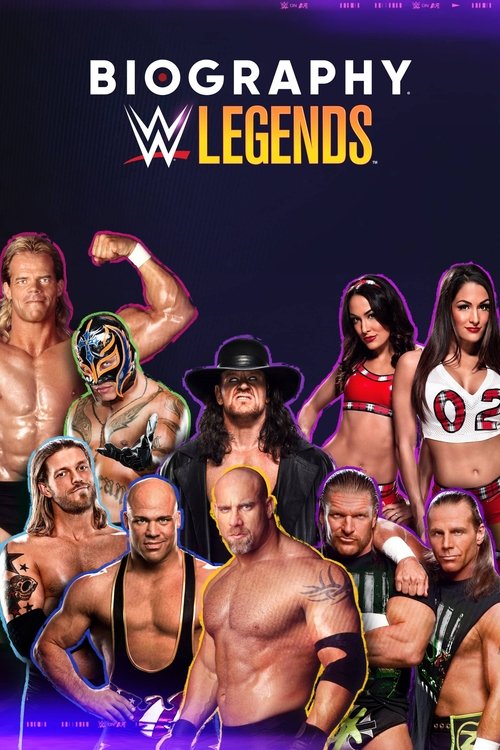 Biography: WWE Legends
Season 2
First Air Date: July 10, 2022

| | | |
| --- | --- | --- |
| First Aired on | : | 2022 |
| Episodes | : | 9 episodes |
Episodes
2x09 Wrestlemania 1 (September 04, 2022)
---
On a Sunday night in March, 1985, the pop cultural universe was rocked by an explosive event known as WrestleMania. This episode chronicles the making of the first WrestleMania, when Hulk Hogan, Mr. T, Iron Sheik, Roddy Piper, and others took over Madison Square Garden and created the greatest wrestling event of all time.
---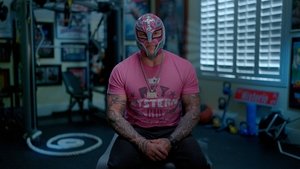 2x08 Rey Mysterio (August 28, 2022)
---
Witness the rise of the Ultimate Underdog, Rey Mysterio Jr. Growing up, Rey was immersed in the Mexican tradition of Lucha Libre, and studied under his uncle, the masked luchador, Rey Mysterio Sr. and although Rey only stood at 5-foot-6, this high-flying virtuoso inherited his uncle's name, and proceeded to conquer the U.S. Rey's revolutionary style and mythical storylines have thrilled audiences and earned him championships. Rey is adored by his fans and beloved by his family, who are continuing his legacy and joining him in the ring.
---
2x07 Edge (August 21, 2022)
---
Get to know Edge--the Rated-R Superstar. His lifelong passion for wrestling drove him through the freezing-cold Canadian independent circuit to a white-hot WWE contract in 1997, where he manifested his dream of being a tag team with his best friend, Christian. But despite Edge's dedication to his craft and death-defying stunts, he struggled to be taken seriously in the ring; and pushed himself to the point of a debilitating injury, forcing him to retire in 2011. Edge found happiness in family and success acting in television, but the ring whispered his name...and in 2020 Edge returned to the squared circle to the ecstatic cheers of his legions of fan.
---
2x06 D-Generation X (August 14, 2022)
---
In the 90's , no one was ready for ready for the infamous faction known as D-Generation X. They completely transformed what was possible to "get away with" on live television. Was DX a reflection of the culture at the time? Either way, Shawn Michaels, Triple H and Chyna began a revolution and Road Dogg, Billy Gunn, and X-Pac escalated it to the next level. At time offensive, profane, and rebellious--but always entertaining. DX found fame and fortune along the way--but they would pay an enormous price for success.
---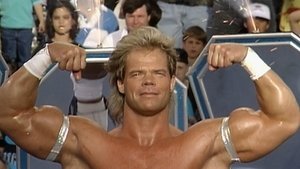 2x05 Lex Luger (August 07, 2022)
---
This episode shares the story of WWE Legend Lex Luger--The Total Package. Boasting an impressive physique, Luger was given the moniker "The Narcissist" and later "The All American" by Vince McMahon himself. Luger found his home with the WCW, and his matches helped cement the legendary rivalry between WWE and WCW. But Luger's winning streak came to a grinding halt with drug and alcohol abuse, jail time, and the tragic death of his girlfriend, Miss Elizabeth.
---
2x04 Kurt Angle (July 31, 2022)
---
This episode tells the incredible story of 1996 Olympic gold medalist and four-time WWE Champion, Kurt Angle. Angle's unparalleled competitive streak and physical power made him one of the most successful WWE Superstars of all time, beating some of the great Superstars of The Attitude Era. But years of injuries and multiple broken necks drove Angle to a pain pill dependency that almost took the wrestling machine out. With the help of his family, Angle recovered from addiction and in 2017 he was inducted into the WWE Hall of Fame.
---
2x03 The Bella Twins (July 24, 2022)
---
Get ready for some twin magic. This episode chronicles Brie and Nikki's journey from waitresses to WWE Superstars and pop culture icons. Success in sports got the Bellas through a difficult childhood and helped them survive personal traumas. That competitive spirit led them to a ground breaking career in wrestling, capturing the Divas Championship and satisfying their Bella Army with their hit reality shows. The Twins are still kicking ass as moms, entrepreneurs, and as WWE Hall of Famers.
---
2x02 Goldberg (July 17, 2022)
---
How did a nice Jewish boy from Oklahoma become an unstoppable WWE Superstar earning an unprecedented record of 173-0? This episode follows the story of Goldberg, a wrecking machine who dominated his competitors with brute force. Dogged by drama following his controversial match against the legend Bret Hart, Goldberg stepped out of the ring for 12 years. However, Goldberg returned to the squared circle winning his second Universal Championship in front of his proud son before being inducted into the WWE Hall of Fame in 2018.
---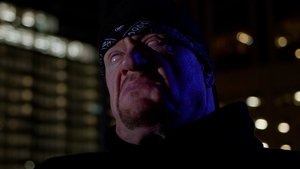 2x01 The Undertaker (July 10, 2022)
---
Learn the never-before-heard story of the man behind WWE's greatest character of all time--The Undertaker. Growing up in Texas, Mark Calaway loved wrestling so much he gave up a college basketball career to learn the ropes and became the most notorious villain in WWE history. Starting with his introduction at the 1990 Survivor Series, the 6'10 Undertaker loomed over the WWE for 3 decades, thrilling and terrifying fans and competitors, and amassing a staggering number of titles and records. However, The Deadman is more than his legendary character.
---