Kung Fu
Season 1
Kung Fu
Season 1
First Air Date: April 07, 2021

| | | |
| --- | --- | --- |
| First Aired on | : | 2021 |
| Episodes | : | 13 episodes |
Episodes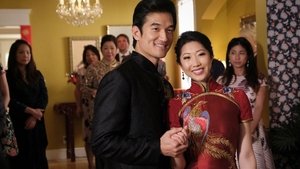 1x13 Transformation (July 21, 2021)
---
Nicky learns what is needed to open the forge. Meanwhile, an emergency at home threatens to derail Althea and Dennis' tea ceremony.
---
1x12 Sacrifice (July 14, 2021)
---
With time running out, Nicky and Henry work to translate a cryptic map that could lead them to the Forge; Althea and the family prepare for Po Po's arrival.
---
1x11 Attachment (July 07, 2021)
---
Nicky and Henry follow a lead that brings them to a K-pop concert in Las Vegas... and on a collision course with Zhilan and Kerwin. Elsewhere, Jin and Mei-Li make a major decision about the restaurant.
---
1x10 Choice (June 30, 2021)
---
Nicky offers to help Evan when the case he's working on takes a turn. Ryan decides to officially introduce Joe as his boyfriend to his parents. Zhilan and Kerwin receive a surprise visitor.
---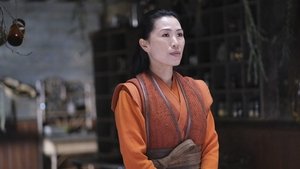 1x09 Isolation (June 23, 2021)
---
To learn more about her family history, Nicky follows a lead that brings her, Henry and Evan to a quiet town in Canada. Zhilan joins forces with Kerwin Tan, and Jin and Mei-Li find themselves at a crossroads.
---
1x08 Destiny (June 02, 2021)
---
Nicky and the Shens deal with the fallout after a family secret comes to light; Althea prepares for her bachelorette party.
---
1x07 Guidance (May 26, 2021)
---
After learning some devastating news about Pei-Ling, Nicky attempts to keep herself distracted by offering to help a young woman in need; Zhilan confronts her past; Mei-Lei makes a startling confession.
---
1x06 Rage (May 12, 2021)
---
When the retrieval of a weapon doesn't go as planned, Nicky takes matters into her own hands; Jin takes Mei-Li on a surprise date; Althea finds herself faced with an ultimatum.
---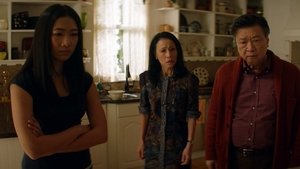 1x05 Sanctuary (May 05, 2021)
---
An officer-involved shooting in Chinatown sends shockwaves through the community. Mei-Li and Jin are forced to revisit a traumatic experience from their past. Nicky and Henry make a startling discovery about the weapons.
---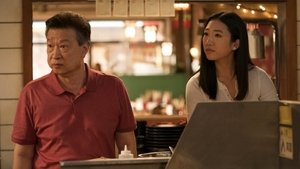 1x04 Hand (April 28, 2021)
---
As Nicky and Henry follow a new lead that brings them to a private collector in Napa, a tension-filled dinner with the Soong's leaves Althea to question her worth. Elsewhere, Evan's suspicions about Henry continue to grow.
---
1x03 Patience (April 21, 2021)
---
Nicky and Henry follow a lead involving a professor who may be able to help in their search for Zhilan. Meanwhile, as Althea's past comes back to haunt her, a squabble between Jin and Mei-Li points to bigger issues in their marriage. Elsewhere, Nicky steps in to help a young worker after learning of some suspicious activity happening at King Kwong's garment factory.
---
1x02 Silence (April 14, 2021)
---
When adjusting to life back at home doesn't go as planned, Nicky turns to Henry for help in her hunt for Zhilan. Meanwhile, as Jin looks forward to life getting back to normal, Mei-Li isn't as optimistic. Finally, after lending a hand to a young woman in need, Nicky finds the mental clarity she desperately needs.
---
1x01 Pilot (April 07, 2021)
---
A quarter-life crisis causes a young Chinese American woman, Nicky Shen, to drop out of college and go on a life-changing journey to an isolated monastery in China. But when she returns to San Francisco, she finds her hometown is overrun with crime and corruption. Nicky will rely on her friends and family as well as her martial arts skills and Shaolin values to protect her community and bring criminals to justice…all while searching for the ruthless assassin who killed her Shaolin mentor Pei-Ling and is now targeting her.
---