WAVE!! -Let's go surfing!!-
Season 1
WAVE!! -Let's go surfing!!-
Season 1
First Air Date: January 11, 2021

| | | |
| --- | --- | --- |
| First Aired on | : | 2021 |
| Episodes | : | 12 episodes |
Episodes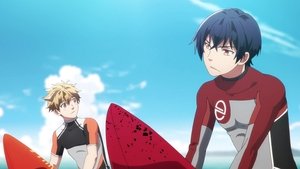 1x12 Big WAVEs!! (March 29, 2021)
---
---
1x11 Show must go on!! (March 22, 2021)
---
---
1x10 No rain, no rainbow (March 15, 2021)
---
---
1x09 Forest Cup in Turigasaki (March 08, 2021)
---
---
1x08 My Guardian Spirit (March 01, 2021)
---
---
1x07 A Heart Adrift Between the Waves (February 22, 2021)
---
---
1x06 Shonan Magic! (February 15, 2021)
---
---
1x05 Beyond That Wave (February 08, 2021)
---
Masaki is spending his days in a quiet, detached way, going to school, taking class, then going home. Since that day, he hasn't ridden the waves even once. But no matter how much he wants to resent surfing, wants to hate it, wants to quit it...he can't rid himself of the love he has for it. One night, under a full moon, Masaki laments alone on the Oarai shore. Tanaka quietly approaches. Moonlight. The sound of waves. And then, Masaki...
---
1x04 The Endless Summer (February 01, 2021)
---
The final round of the Forest Cup in Oarai comes down to Sho and Tanaka. Each of them challenge the waves with everything they've got, showing amazing runs, but there can only be one winner, and the winner is... Masaki is proud of both of them, and at the same time, he decides to work even harder to aim even higher. He and the others make a promise - to aim for the world stage together as friendly rivals...
---
1x03 First Competition (January 25, 2021)
---
It's almost time for the curtain to rise on Masaki's first competition - the Forest Cup in Oarai. Many surfers the same age as Masaki will be in the competition, and they will prove to be worthy, life-long rivals. It's been a year since Masaki first met Sho. A year since he started surfing. In order to prove that this last year of training hasn't been in vain, Masaki is determined to do everything he can with everything he's got. And so, he sets out to challenge the waves...
---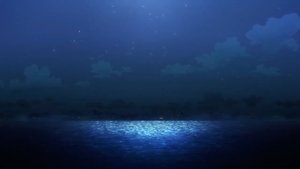 1x02 The Ocean Will Tell You (January 18, 2021)
---
Since the moment he took it up, Masaki's life has become all about surfing. Sleeping or waking, it's all he thinks about, and he goes out to the beach to ride the waves rain or shine. One day, with a typhoon approaching, Masaki ignores Sho's attempt to stop him.
---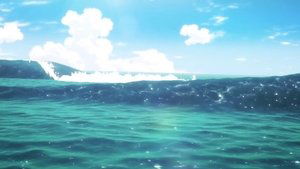 1x01 Let's Go Surfing!! (January 11, 2021)
---
Masaki is a middle school student in Oarai. When he takes his pet corgi for an early morning walk on the beach, he sees Sho surfing. He's so enthralled by the sight of Sho that when he's asked if he wants surf, he immediately agrees to start. That's the moment when surfing becomes his life.
---