The Goddess of Revenge
Season 1
The Goddess of Revenge
Season 1
First Air Date: November 21, 2020

| | | |
| --- | --- | --- |
| First Aired on | : | 2020 |
| Episodes | : | 16 episodes |
Episodes
1x16 The Final Revenge (January 17, 2021)
---
Tae On catches Hera, thinking that she's winning the game, but Hera is already prepared. Tae On's plan is still ongoing, Hera and her crew are committed to ruining Tae On.
---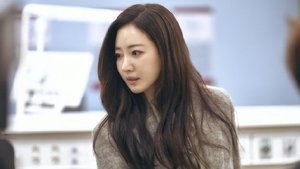 1x15 Reveal the Truth (January 16, 2021)
---
People plan to reveal what Tae On's crime on broadcast and on live-stream, and take Tae On away from the nursing hospital at the same time...
---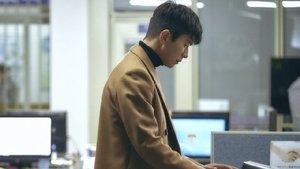 1x14 Car Accident (January 10, 2021)
---
President Kim takes Ga On to attend the grandmother's memorial service. The handwheel suddenly gets out of control and they are in danger...
---
1x13 Misunderstanding (January 09, 2021)
---
Min Joon realizes what happened between Hera and his sister through Mr. Gu and starts to get confused.
---
1x12 He's Back (January 03, 2021)
---
Mr. Kim is back with his plan to find Ga On. Hera mentions the fire at the warehouse that happened 11 years ago. Mr. Kim is suspicious of that past accident...
---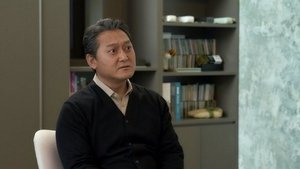 1x11 The Child (January 02, 2021)
---
Tae On finally gets to know that Ga On is her father's child. Tae On is furious that Kang did not handle Cha Ee Hyeon and the child well.
---
1x10 Biological Mother (December 26, 2020)
---
Min Joon told Hara that since he is the biological son of the President , all future parental rights and custody rights will be transferred to the name of the President. Hara cannot accept...
---
1x09 The Truck Driver (December 19, 2020)
---
After hearing the news of the accident, Min Joon immediately wonders if this is related to FB Group. Eun Hye and Hyeon Seong find out that the driver of the truck belongs to Happy Credit, so they begin their investigation...
---
1x08 Eliminate The Obstacles (December 13, 2020)
---
As President Kim does not step down from his post and Hera always obstructs Tae On's plans, Tae On instructs Mr. Kang to eliminate her obstacles, President Kim and Hera.
---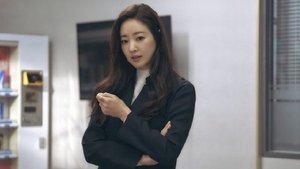 1x07 The Trauma (December 12, 2020)
---
After the organ auction case was settled, Min Joon pretends to be fine, but worries about Hera, who is suffering from the psychological trauma of being kidnapped.
---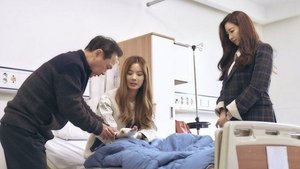 1x06 Hera's Revenge Team (December 06, 2020)
---
Hera finds out that her debt is now being handled by Happy Credit. She decides to help Jeong Woo. Eun Hye and Hyeon Seong both join hands and become part of Hera's live streaming revenge team.
---
1x05 Pay For The Debts (December 05, 2020)
---
Hera successfully reveals CEO Song on her channel, but at the end, Tae On and CEO Song are not punished as she wishes. Min Joon and Hera meet the highschooler Jeong Woo, who's been working all the time. Eun Hye offers her support to Jeong Woo. But due to some misunderstanding, Hera decides not help Jeong Woo. This causes a misunderstanding between her and Eun Hye.
---
1x04 The Secret Room (November 29, 2020)
---
Hera becomes CEO Song's secretary in order to find evidence of the sexual assault. She finds a secret room in his office. Hera discovers some footage of the sexual assault but is found out by CEO Song.
---
1x03 Ga On Is Not My Son (November 28, 2020)
---
Min Joon is assigned to handle the sexual assault case of CEO Song and his secretary, Seung Joo. Hera is hit by a car. At the hospital, she meets Seung Joo who has just attempted suicide. In order to successfully take the place of the head of FBC, Hoon Seok holds a press conference, revealing to public that Ga On is not his son, and how he was deceived by Hera all these years. Meanwhile, Hera realizes Seung Joo was introduced to the CEO by Hoon Seok. Now Seung Joo is crying for help in front of Hera, requesting for revenge.
---
1x02 Please Continue (November 22, 2020)
---
Hun Seok's affair is revealed to public on Hera's channel. Hun Seok doesn't back down and decides to sues her. The lawyer Min Joon comes to rescue. Min Joon suggests Hera to continue her revenge channel. As Hera can no longer be on television, and she still has to support her son's study, she decides to take Min Joon's offer.
---
1x01 How Can I Become Like You? (November 21, 2020)
---
Hera is the wife of a famous MC, and a soon-to-be owner of her own program. One day, she meets a fan on her autograph event, and has a drink with him later on. The next day, she is surrounded by reporters, questioning her about her affair with a young man. Hera visits the detective agency to investigate, and soon finds out that this "affair" was arranged by her own husband.
---