Battle Game in 5 Seconds
Season 1
Battle Game in 5 Seconds
Season 1
First Air Date: July 13, 2021

| | | |
| --- | --- | --- |
| First Aired on | : | 2021 |
| Episodes | : | 12 episodes |
Episodes
1x12 The Final Ability (September 28, 2021)
---
The quest reaches its end in a battle between Yuuri and Oogami, Team Red's king. Meanwhile, Akira concludes his battle with Kuroiwa and seeks to complete the third program once and for all.
---
1x11 Loanshark (September 21, 2021)
---
Akira engages in a battle of wits with Kuroiwa while Yuuri continues to face down against Oogami, who seeks an answer to a particular question through the fight.
---
1x10 Diamondhand (September 14, 2021)
---
Shirasagi catches the spy infiltrating Team Green, only to learn there's another traitor in their midst. As war wages all over the field, Kumagiri finds himself in desperate straits.
---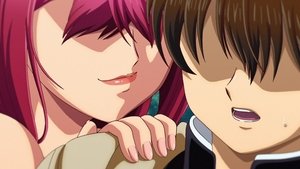 1x09 Iron Maiden (September 07, 2021)
---
Akira visits Rin Kashii with a proposal, as the battle between Team Green and Team Red heats up!
---
1x08 Guardian (August 31, 2021)
---
While the team spends the week preparing for the "Hunt the King" quest, Akira and Yuuri pay a visit to Team Blue.
---
1x07 Tyrant (August 24, 2021)
---
Akira and Yuuri rush to assist the injured Shirasagi, but can they destroy the giant ghoul without giving away Akira's ability?
---
1x06 Mediator (August 17, 2021)
---
Shirosagi's unflinching nature gives Akira the confidence that he can finish the third program with Team Green. But to get there, he has to make a big decision...
---
1x05 Hunter (August 10, 2021)
---
Akira enters the third program, where he reunites with Yuuri. After throwing off their pursuers, Katsuya leads them to the Team Green home base.
---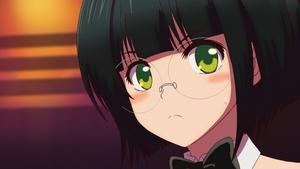 1x04 Plagiarist (August 03, 2021)
---
The teams are tied in the first rounds of the second program fights, but Madoka Kirisaki's battle with Saeko Zokumyoin continues.
---
1x03 Trueblade (July 27, 2021)
---
The second program is revealed to be a five-on-five team battle, Akira finds himself on the same team as his first opponent, Kirisaki, as well as Yuuri, Shin Kumagiri, and Satoru Sawatari. While the other four begin revealing their abilities, Akira realizes the inherent danger of doing so.
---
1x02 Demon God (July 20, 2021)
---
Another ability focus group member is Yuuri Amagake, an actions-over-words high school student. Her opponent in the first program is Kazuto Kiryu, a perverted old man. Can Yuuri get past his lecherous attitude and put her ability to good use?
---
1x01 Sophist (July 13, 2021)
---
Game-loving high school student Akira Shiroyanagi survives an encounter with a monster, only to be fatally wounded by a girl named Mion. Soon after, he wakes to find himself part of an "ability focus group," a large group of people granted powerful abilities and forced to fight - and possibly kill - one another!
---