Please Don't Date Him
Season 1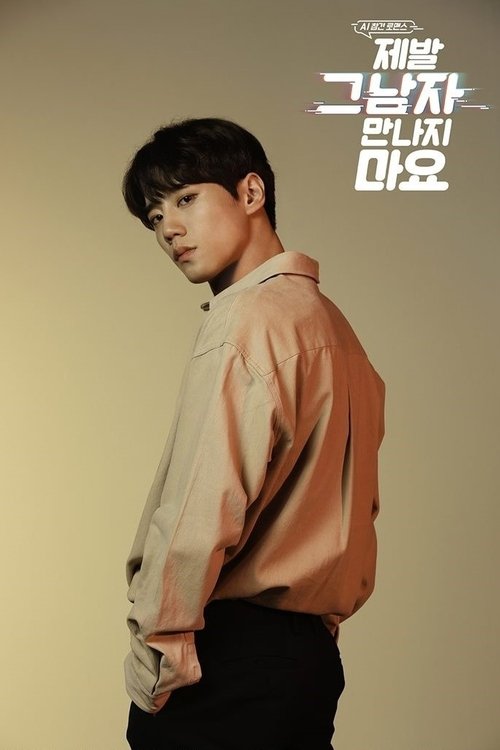 Please Don't Date Him
Season 1
First Air Date: November 10, 2020

| | | |
| --- | --- | --- |
| First Aired on | : | 2020 |
| Episodes | : | 10 episodes |
Episodes
1x10 Please, Date Him (January 12, 2021)
---
Ji Sung realizes that someone has been posting videos on Jatnamu Sup with the information she got from the Fridge. The culprit behind the spy camera is revealed. Gi Hyun and Sang Sik resolve their misunderstanding and have another wedding.
---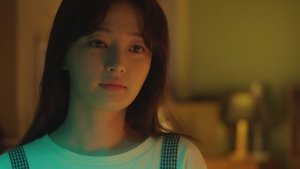 1x09 Guk Hee And His Past (January 05, 2021)
---
A photo of Gook Hee, revealing his face, is leaked online. Gi Hyun finds out that her husband works for the National Intelligence Service. Oh Jung tells Ye Seul and Gi Hyun about the accident that occurred when Gook Hee was a boy. The victim of the accident makes a video sharing his perspective on the case.
---
1x08 The Gathering (December 29, 2020)
---
Ji Sung and Gook Hee meet her dad, who happens to be the owner of the record store he frequents. Ye Seul and Yu Jin decide to get married and meet his parents. Ji Sung, Ye Seul, and Gi Hyun and their partners have a get-together to celebrate ahead of Ye Seul's wedding.
---
1x07 First Date Gone Wrong (December 22, 2020)
---
Ji Sung and Gook Hee go on their first date. Ji Sung receives a call and heads to see Gi Hyun at the hospital. Ji Sung is curious about the relationship between Gook Hee and Ha Ri because they seem friendly. Gi Hyun's husband tells her to stop trying for a baby. Ye Seul reunites with Yu Jin.
---
1x06 Jealousy (December 15, 2020)
---
Ji Sung and Gook Hee decide to spend Friday afternoon together after his photoshoot. Ye Seul learns that Yu Jin makes it a habit to go off the grid in their relationship. Gi Hyun collapses due to low blood pressure, and Oh Jung takes her to the hospital.
---
1x05 Master Janggo (December 08, 2020)
---
Oh Jung locks the training ground doors after the mock test, and Ji Sung and Gook Hee get locked inside. Gi Hyun finds out that her husband left for work without the healthy drinks she has given him. Ye Seul and Yu Jin go on a date, and she tries to figure out what his flaws are.
---
1x04 Seven O'Clock (December 01, 2020)
---
Gook Hee finds the cat he has been looking for. Ji Sung's team works on developing a thermovision camera for firefighters. Ye Seul gets her wisdom tooth pulled out at Yu Jin's dental clinic. Ji Sung's ex-boyfriend tries to break into her house.
---
1x03 Pine Forest (November 24, 2020)
---
Ji Sung tries to help Gook Hee find a cat by posting its picture on social media. Director Jegal is found to be the manager of the company's anonymous board, Jasnamu Sup ("Pine Forest"). Ye Seul meets a dentist, Yu Jin, while doing disinfection work.
---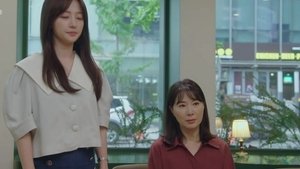 1x02 Why Did I Even Meet You?/The Group Chat (November 17, 2020)
---
Ji Sung invites her boyfriend, Jung Han, to her house and takes nude pictures of him in the shower to use against him later on, just in case. As she eats rich soybean paste stew, she runs into Gook Hee again. Both the mothers of Ji Sung and Jung Han meet to discuss their breakup.
---
1x01 The Refrigerator (November 10, 2020)
---
Gook Hee, a firefighter, rescues a woman from a car accident. Ye Seul finds out that her boyfriend has been two-timing her with the help of Fridge, which carries personal information of people. Ji Sung is shocked to find out that her boyfriend has been sharing private pictures of her with his friends.
---