Side Hustle
Season 1
Side Hustle
Season 1
First Air Date: November 07, 2020

| | | |
| --- | --- | --- |
| First Aired on | : | 2020 |
| Episodes | : | 26 episodes |
Episodes
1x26 The Presley Slide (October 02, 2021)
---
Musical artist ZooZoo is in town and when Lex, Presley, and Munchy get a gig to be a part of her live performance it's like a dream, until ZooZoo takes credit for Presley's dance move.
---
1x25 Room For Munchy (September 25, 2021)
---
When Lex and Presley discover that Munchy doesn't have his own room but Jaget has two, they go to drastic lengths to make Jaget give up one of his rooms.
---
1x24 Scare Bear (September 18, 2021)
---
It's Halloween and the kids open a haunted house; they recruit Mad Scientist Fisher to use unorthodox technology to bring a stuffed bear to life.
---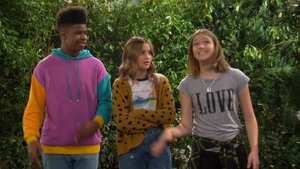 1x23 Love Sensei (September 11, 2021)
---
Fisher turns to "Love Sensei" Jaget for help in getting a date with Lex.
---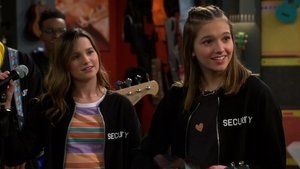 1x22 Mouth Noise (July 17, 2021)
---
Munchy gets a catchy tune stuck in his head, and the kids form a band and turn it into a song.
---
1x21 Extra Crunchy (May 22, 2021)
---
Munchy is trying out to be the new school mascot, Luna the Tuna! When the girls' former friend Crunchy enrolls in their school, they question his true intentions towards Munchy.
---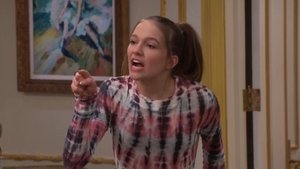 1x20 Bot Club (May 15, 2021)
---
Lex, Presley and Munchy discover that Fisher is a big-time player in the underground robot fight club scene in Altoonisburg; having not lost a robot fight yet, the kids decide to bet their KidDING money on a Fisher win.
---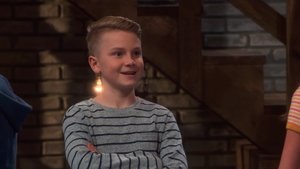 1x19 Rat Busters (May 08, 2021)
---
Lex, Presley, and Munchy get hired by a fancy French restaurant to be off-the-books rat exterminators. There's a party for the Mayor at the restaurant that's set to start and the kids must quickly and quietly catch a rat.
---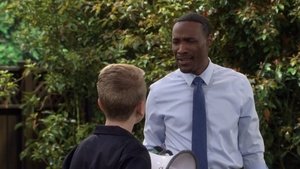 1x18 Juckles (May 01, 2021)
---
When Jaget gets a girlfriend, everyone fears the pairing means a new meanness is on the horizon, but dating softens Jaget; when the kids learn the pair might break up, they scramble to keep them together.
---
1x17 Make-a-Mutt (April 17, 2021)
---
The kids are hired by Make-A-Mutt, a store that allows kids to create the stuffed animal of their dreams. But they soon discover that the store is in trouble and they'll have to work together to save the business and keep the magic alive.
---
1x16 Moo's the Boss (April 10, 2021)
---
---
1x15 Hot Tubby's (April 03, 2021)
---
The kids are excited when they're hired to film a commercial for "Hot Tubby's Hot Tub Giveaway Contest." But after the store's owner refuses to pay them, the kids decide to get back at him by pulling off a heist and winning the contest.
---
1x14 Jag-Jitsu (March 27, 2021)
---
Tedward KidDINGs the kids to enroll in Jaget's new martial arts class, Jag-Jitsu. While Lex, Presley and Munchy don't feel like they've actually learned anything, Jaget still signs them up to take on a rival martial arts class.
---
1x13 Uncle Nedward (March 20, 2021)
---
Munchy's Uncle Nedward is visiting. He's a coach and great at inspiring people. But when a KidDING job goes bad and a beloved hawk's eggs are left unattended, Nedward's inspiration goes too far.
---
1x12 Dog WedDING! (March 13, 2021)
---
Lex loves dogs and weddings, so she's very excited to be a dog wedding planner. But when Presley doesn't think they're right for each other, drama ensues.
---
1x11 Karaoke Kickoff (February 27, 2021)
---
Presley, Lex and Munchy are excited when they buy a karaoke machine from the "Karaoke Kickoff" show; when the machine breaks, the kids head to the studio to get their money back.
---
1x10 Phantom of the Mooery (February 20, 2021)
---
There's trouble at the MicroMooery, where someone breaks in and milks Cash the cow at night, so Spenders hires the kids to solve the mystery of the Night Milker.
---
1x09 Chemistry Hustle (February 06, 2021)
---
Mr. Prusko is such a boring teacher that students can't even stay awake in class, so Lex and Presley make a deal to make him cooler in exchange for good grades, but Mr. Prusko becomes too cool and is now known as Mr. P.
---
1x08 Lunch Boxed In (January 30, 2021)
---
The girls find a treasure map they made as kids which leads them to their first friendship bracelets inside a time capsule. It turns out that Presley never buried her bracelet and now she must distract Lex and find a replacement before she finds out.
---
1x07 The Kid-Ding Dongs (January 23, 2021)
---
The "Dance Dance Altoonisburg" competition is coming up and Lex, Presley, and Munchy are excited to take part when an old friend from Lex and Presley's past hires them for a Kidding, their dance crew and friendship are put to the test.
---
1x06 Milkshake Suckdown (December 12, 2020)
---
Lex, Presley and Munchy resolve to end the latter's boastful older brother Jaget's reign as champion of MicroMooery's annual Milkshake Suckdown competition.
---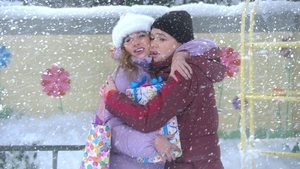 1x05 Friendiversary (December 05, 2020)
---
Every year Lex and Presley celebrate their Friendiversary by giving each other a thoughtful gift, but this year a blizzard threatens to derail their tradition.
---
1x04 Trashy Jobs (November 28, 2020)
---
Lex is excited when her cousin Ruby comes to visit, but Ruby is more interested in spending time with Fisher. The kids are sent out on a suspicious KidDING. job at the dump, which quickly turns into much more than they'd bargained for.
---
1x03 Yard Sale (November 21, 2020)
---
Needing money for this week's payment, the kids throw a yard sale. It's a success, but a miscommunication causes the toy that Lex stores their KidDING! money in to be sold. The kids have to find the buyer before Tedward comes to collect his payment.
---
1x02 Vitamin D-isaster (November 14, 2020)
---
After testing a vitamin that makes kids like vegetables, Lex and Presley book a job as birthday party princesses. Once there, they realize the vitamin worked, they now love veggies, and they'll be playing princess next to an amazing vegetable garden.
---
1x01 Start Hustling (November 07, 2020)
---
After accidentally setting their principal's boat on fire, best friends Lex, Presley, and Munchy create an app to get jobs to pay off their debt. They'll do whatever it takes - no matter how embarrassing - including working as human mannequins.
---