Intervention
Season 14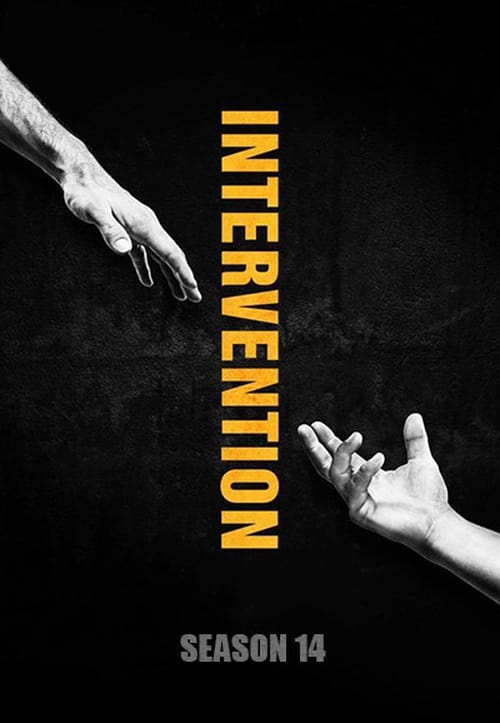 Intervention
Season 14
First Air Date: June 13, 2013

| | | |
| --- | --- | --- |
| First Aired on | : | 2013 |
| Episodes | : | 8 episodes |
Episodes
14x18 Lyndsay (January 20, 2015)
---
A woman who used to be a talented dancer becomes addicted to oxycontin.
---
14x17 Ziggi (January 20, 2015)
---
A former sensitive, artistic boy becomes addicted to crystal meth and GHB after growing up.
---
14x13 Carrie E. (August 22, 2015)
---
---
14x05 Eric (July 18, 2013)
---
Eric, 31, has been known by his family for being funny, generous and full of life. But his downward spiral into addiction has replaced all of his amazing traits and turned him into a junkie who hustles, steals and pawns to scrape together enough money for his fix. His addiction has taken a tremendous toll on his family, especially his father, who feels responsible for Eric's addiction.
---
14x04 Gina & Kaila (July 11, 2013)
---
Gina has spent her life living in the shadow of her domineering Korean mother, and it was not until she started using heroin that she was able to escape the most painful of her memories, being blamed by her mother for having been raped. Now, with absolutely no sense of self-worth, Gina will do anything to get her fix, even at the cost of losing her son. As a young girl, Kaila, 19, was raised in an affluent, image-conscious community where she felt teased for being overweight, and overlooked by her parents. Now, at a mere 80 pounds and eating only a few hundred calories a day, Kaila is literally starving herself to death to have what she's always wanted--to be the center of her family's attention.
---
14x03 Ryan (June 27, 2013)
---
As a teenager, Ryan was on the fast track to professional BMX racing until his mother's suicide attempt sidelined his life. Ryan turned to drugs to deal with the trauma and silence around it. Now, at 23, he lives in his parents basement using and dealing heroin, enabled by his parents' inability to face or confront reality.
---
14x02 Dana (June 20, 2013)
---
A 32-year-old woman who lost her children turns to drugs to numb the pain, despite the desperate pleas of her family.
---
14x01 Jessica (June 13, 2013)
---
Jessica is smart as tack with a lust for life. Unfortunately, it's the life of a heroin addict, living in an abandoned building, being shot up by a boyfriend, that she is committed to. Having spent her youth yearning for an absent, alcoholic father, Jessica followed the footprint of addiction left to her by her father, and now her own children are at risk of loosing their mother.
---