Bob the Builder
Season 5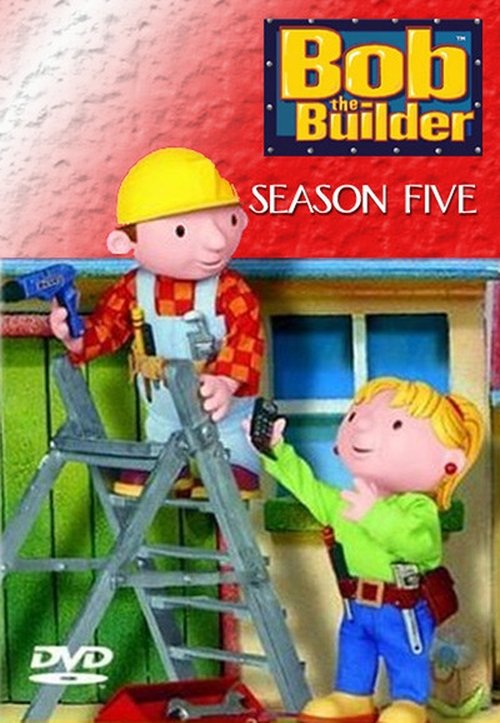 Bob the Builder
Season 5
First Air Date: April 01, 2002

| | | |
| --- | --- | --- |
| First Aired on | : | 2002 |
| Episodes | : | 13 episodes |
Episodes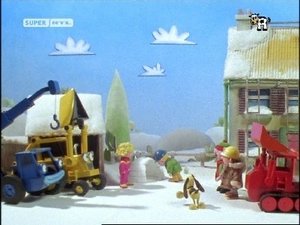 5x13 Eskimo Bob (April 13, 2002)
---
It's winter in Littletown. Bob wears a big parka that makes him looks like an eskimo. Wendy's Sister Jenny comes for a visit after a Ski Trip.
---
5x12 Clumsy Roley (April 12, 2002)
---
Roley nearly runs over Bob's toolbox. He then worries that he is always very clumsy. His anxiety makes him more accident-prone than ever!
---
5x11 Bob and the Big Freeze (April 11, 2002)
---
Spud decides to skate on the duck pond when it is frozen over, but the ice starts to crack! Dizzy calls on Bob and Lofty to come to the rescue.
---
5x10 Bob's Auntie (April 10, 2002)
---
Bob's Auntie Dora, who is a stickler for tidiness, is planning to visit and the yard is in a complete mess. The machines only make it worse.
---
5x09 Bob's Hide (April 09, 2002)
---
Bob, Mr Bentley and the machines are building a bird hide at the nature reserve and then waiting to catch a glimpse of the rare Grebe Warbler. But instead they see Spud disguised as the bird!
---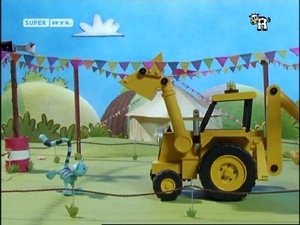 5x08 Pilchard Steals the Show (April 08, 2002)
---
When Scoop notices that Farmer Pickles has entered Scruffty into the dog show, he becomes determined to enter Pilchard, even though she's a cat!
---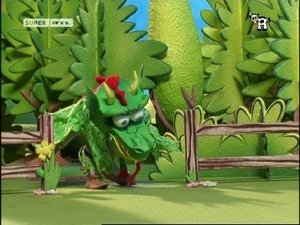 5x07 Spud the Dragon (April 07, 2002)
---
When Mrs Percival has the school yard full of props for the school play, Spud decides to borrow the dragon costume. He pretends to be a magic dragon when he sees Muck.
---
5x06 Muck's Monster (April 06, 2002)
---
Wendy takes Muck and Dizzy to clear a blocked drain. Muck is spooked by the gurgling noises. Dizzy convinces him that it is a drain monster!
---
5x05 Skateboard Spud (April 05, 2002)
---
Spud builds a skateboard out of an old ironing board at the rubbish dump and heads through town! Bob has just put up some traffic calming measures.
---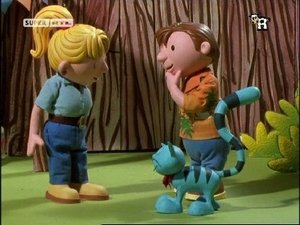 5x04 Wendy's Surprise Party (April 04, 2002)
---
Wendy is holding a barbeque party for her sister Jenny who is coming to visit in which the whole town is invited. However, the machines are too tired to go after laying a garden path.
---
5x03 Cock-a-Doodle Spud (April 03, 2002)
---
Bob is building a hen coop for Farmer Pickles as his hen has abandoned her eggs. Spud decides to look after the chicks.
---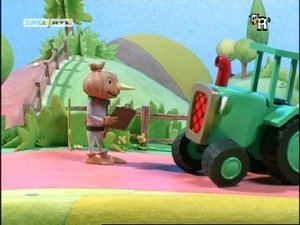 5x02 Inspector Spud (April 02, 2002)
---
When Mr Bentley gets soaked whilst inspecting a pipe, Spud decides to take over his job, even though he has no qualifications!
---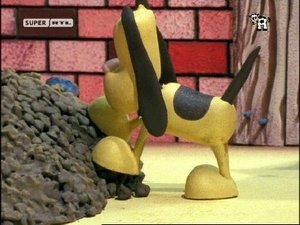 5x01 Scruffty's Big Dig (April 01, 2002)
---
Whilst chasing rabbits in a field, Scruffty falls down a hole. Muck is spooked by the noises he makes and thinks it's a ghost. He calls Bob to have a look and then Lofty hauls Scruffty out of the hole.
---