Missing: The Other Side
Season 2
Missing: The Other Side
Season 2
First Air Date: December 19, 2022

| | | |
| --- | --- | --- |
| First Aired on | : | 2022 |
| Episodes | : | 14 episodes |
Episodes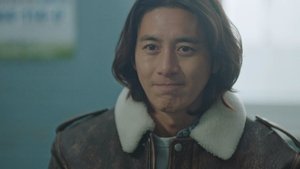 2x14 Final Moments (January 31, 2023)
---
Many residents of Industrial Complex Three now rest in peace. But Wook and Pan Seok are still trying to figure out why Eun Sil cannot leave the place. Meanwhile, the search for Noh Yoon Gu, the man behind Goliath, is at large. Thanks to the evidence that Il Yong secured, the police apprehend Yoon Gu quickly.
---
2x13 Wook's Promise (January 30, 2023)
---
Wook finally finds Il Yong. But it seems he is not the only one who needs to find him. Although Wook is happy to find Il Yong, his ill-fated relationship with Yoon Gu begins. Meanwhile, Jong A and Pan Seok are on the verge of finding Eun Sil's body. They uncover what actually happened on the day Eun Sil died.
---
2x12 Il Yong's Whereabouts (January 24, 2023)
---
Wook and Il Yong find a house that Il Yong cannot enter. Apparently, the owner of the house is the lady who has been appearing in Wook's dreams. Meanwhile, the search for Alice's body leads to a clue that her father is an abusive man and that he fled to Guam. Pan Seok and Jong A try their best to track him down and find Alice.
---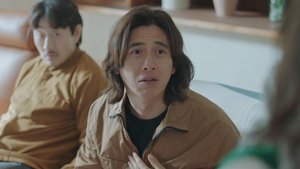 2x11 Gun Ju's Murders (January 23, 2023)
---
Jong A, Wook, and Pan Seok set up an operation to catch Gun Ju red-handed. However, something goes wrong and puts Pan Seok in danger. Meanwhile, Young Jin tells Eun Sil the truth behind his death. He tells the incident he had with his son and reveals the true reason why he wants nobody to find his body.
---
2x10 Goodbye Detective Ko (January 17, 2023)
---
Pil Joong manages to get away from Wook and meets his boss. However, after the meetup, Pil Joong's car mysteriously crashes into a tree and kills him. Meanwhile, Gwang Taek hands over where Sang Chul's body is after he hears the death of the Goliath. Thanks to Detective Shin, Sang Chul is found and allows him to rest in peace.
---
2x09 Il Yong's Secret (January 16, 2023)
---
The whole village finds out that Il Yong is able to go over to the world of the living. Although everyone knows that it is wrong to ask him many favors, they are still curious about their families. Meanwhile, a new threat comes over from China. It seems that the Goliath is not the brains of the drug ring.
---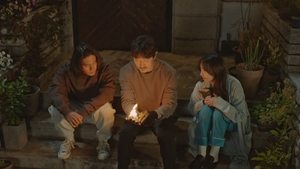 2x08 Choi Young Bae (January 10, 2023)
---
Se Young is now discharged and free to go out. Bo Ra takes Wook and Se Young out for a meal as a family for the first time. Meanwhile, another incident happens at the Industrial Complex. Ha Yoon suddenly becomes missing and Captain Kang knows who the culprit is. She asks Sang Chul to take care of it quietly, but the case becomes bigger.
---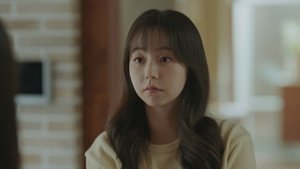 2x07 Ro Ha's Happy Ending (January 09, 2023)
---
Wook learns from Il Yong that the Goliath is a man named Pil Joong. He is Il Yong's friend and also the person who murdered him. Meanwhile, the investigation on finding Ro Ha's body continues. With new evidence from a new witness and help from Ro Ha's drawings, the police and Pan Seok are able to narrow down where he could be.
---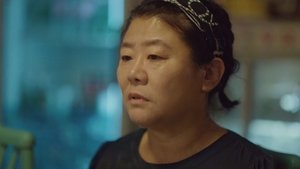 2x06 The Goliath (January 03, 2023)
---
Alice is found on a big boat in the middle of the woods soon after she goes missing. Although everyone doesn't know what the boat is, Captain Kang seems to know something about it. Meanwhile, further investigation on Se Young's case leads to new information. According to her testimony, the police might have a lead on who the Goliath is.
---
2x05 Se Young's Whereabouts (January 02, 2023)
---
The Goliath is about to make a huge drug deal. Just before the exchange is made, Gwang Taek finds out that Sang Chul is an informant for the police and kills him. He also finds out that Se Young is still alive and tries to find her to cut loose ends. As Sang Chul wakes up at Industrial Complex Three, Wook investigates him to find Se Young before she gets killed.
---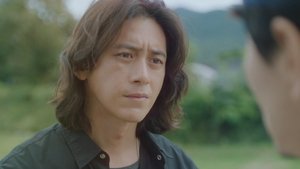 2x04 The Hidden Daughter (December 27, 2022)
---
Bo Ra comes to find Wook and claims that he is her father. Wook is flustered by the news, but he let her stay at his place as she has nowhere else to go. Pan Seok decides to stay in Industrial Complex Three, hoping to find more traces of Hyun Ji. While there, he learns more about Mr. Jung, the headmaster, and how he died.
---
2x03 Sudden Farewells (December 26, 2022)
---
As soon as Eun Hee's case is resolved, Wook heads to prison to visit Lee Dong Min. There, he runs into two men he was least expecting to see. Jun Ho continues his search for Se Young and looks after Bo Ra who is left all alone. Meanwhile, a high school boy suddenly appears at Industrial Complex Three, asking to save his sister who is in danger.
---
2x02 Eun Hee's Killer (December 20, 2022)
---
The Industrial Complex Three welcomes Wook and Pan Seok. It turns out Hyun Ji had been living in the village until Pan Seok found her remains. Also, they find that Yang Eun Hee is a resident there. For Myung Ja's sake, they decide to find who killed Eun Hee and secure her body so that she may rest in peace.
---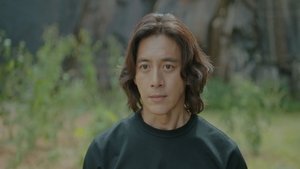 2x01 Living a Normal Life (December 19, 2022)
---
Wook and his friends now try to live a normal life. Just as he helps a person from a scam for the last time, it becomes involved in a kidnap and murder case. Regardless, he looks the other way and plans to focus on his own life. However, a ghost appears before him. Ever since Duon, he has never seen a single ghost until now.
---