Missing: The Other Side
Season 1
Missing: The Other Side
Season 1
First Air Date: August 29, 2020

| | | |
| --- | --- | --- |
| First Aired on | : | 2020 |
| Episodes | : | 12 episodes |
A con artist encounters a supernatural village where spirits of missing persons are stranded until the mystery behind their disappearance is solved.
Episodes
1x12 Saying Goodbye To Duon Village (October 11, 2020)
---
Wook is in shock to find out that it was his fault that his mom died. He goes to Hyun Mi and says what he wanted to say to her since her disappearance. Meanwhile, Jun Ho uncovers everything that Lee Dong Min has done and searches for Yeo Na's body. With the case coming to a close, Wook asks Thomas about how he died.
---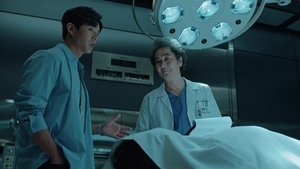 1x11 The Fake Grandson (October 10, 2020)
---
Wook shows up to the shareholders meeting as Chairwoman Han's grandson, making the culprit fly into a rage. Meanwhile, Pan Seok gets a phone call saying that his daughter's kidnapper has been identified. Later on, Chairwoman Han is kidnapped and Wook rushes to save her.
---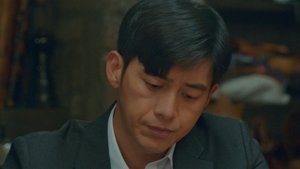 1x10 The Day of the Wedding (October 04, 2020)
---
Jun Ho goes to the mountain in Duon Village and says everything he wanted to say to Yeo Na. Then, he joins Wook, Jong Ah, and Pan Seok to investigate the case from 27 years ago. Meanwhile, Thomas finishes his surprise present for Jang Mi as the Missing Persons Squad tracks down Jang Mi's murderer.
---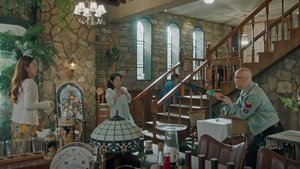 1x09 A Recovered Memory (October 03, 2020)
---
Wook goes to save Jong Ah from Manager Wang's men and ends up recovering a deeply buried memory from his childhood. Jun Ho and the Missing Persons Squad go to meet the mysterious man who says he knows Yeo Na's whereabouts. Meanwhile, Pan Seok hands Il Du Hyun Ji's backpack to search for evidence with current technology.
---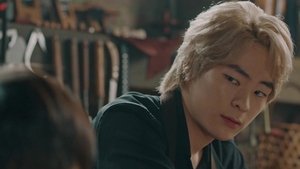 1x08 Thomas' Secret (September 27, 2020)
---
Hwang Du Cheol, the man in the derelict building, claims that Thomas had him locked up for years. The village is in an uproar when they find out Thomas' secret. Meanwhile, Jun Ho gets a phone call from a witness who says he saw Yeo Na. As Wook, Jong Ah, and Pan Seok set out to find some evidence, Manager Wang has them tailed.
---
1x07 Meeting The Chairwoman (September 26, 2020)
---
Pan Seok finds out that Hyun Mi is Wook's mom. Knowing how painful it is to lose a family member, Pan Seok decides to help solve the mystery of Hyun Mi's death. Wook, Pan Seok, and Jong Ah plan to sneak into Choiseung Construction to get some answers. Meanwhile, Yeo Na finds a building in the village where she hears strange noises.
---
1x06 Memory Day (September 13, 2020)
---
Wook finds out that his mom worked as a housekeeper for Chairwoman Han of Choiseung Construction. He goes to speak to the chairwoman and runs into Jun Ho. Wook finally tells Jun Ho that he witnessed Yeo Na's abduction. Meanwhile, Duon Village prepares for their annual Memory Day, and Thomas' surprise for Yeo Na is revealed.
---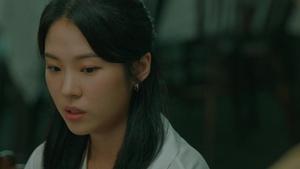 1x05 Wook's Meets His Mom Again (September 12, 2020)
---
Wook discovers that one of the villagers of Duon Village, Kim Hyun Mi, is his mom. Seeing her after all these years makes him feel quite flustered. In the meantime, Wook and Pan Seok must find Woo Il Suk's body to make sure Duon Village is safe again. Meanwhile, Jun Ho finds a lead to finding Yeo Na.
---
1x04 Investigating Nam Guk's Death (September 06, 2020)
---
Wook is despondent over Nam Guk's death, but he soon begins to track down the mysterious thugs who kept following him. Jun Ho also continues his investigation on the deaths of Nam Guk and Jang Myung Gyu, as well as Yeo Na's disappearance. Meanwhile, the sex offender in Duon Village terrorizes the villagers.
---
1x03 A Disturbance In Duon Village (September 05, 2020)
---
Wook continues to stay with Pan Seok, the man who lives in Duon Village and finds the villagers' missing bodies. When Wook meets Yeo Na in the village, he realizes that she was the girl he witnessed being abducted. Meanwhile, Jun Ho finds Yeo Na and Nam Guk's phone numbers in the call history of a murder victim and becomes worried.
---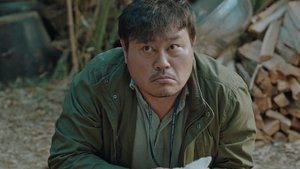 1x02 Finding Ha Neul (August 30, 2020)
---
Once Wook realizes what Duon Village actually is, he receives a big shock. None of the police takes him seriously when he tells them about the village, and they seem to think he is Ha Neul's kidnapper. Meanwhile, the gangsters who abducted him keep showing up, so Wook goes back to see Pan Seok.
---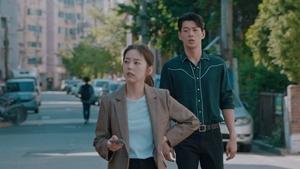 1x01 Duon Village (August 29, 2020)
---
A village holds spirits of missing, deceased people. A search to find the missing bodies and discover the truth behind their disappearance occurs.
---