El Candidato
Season 1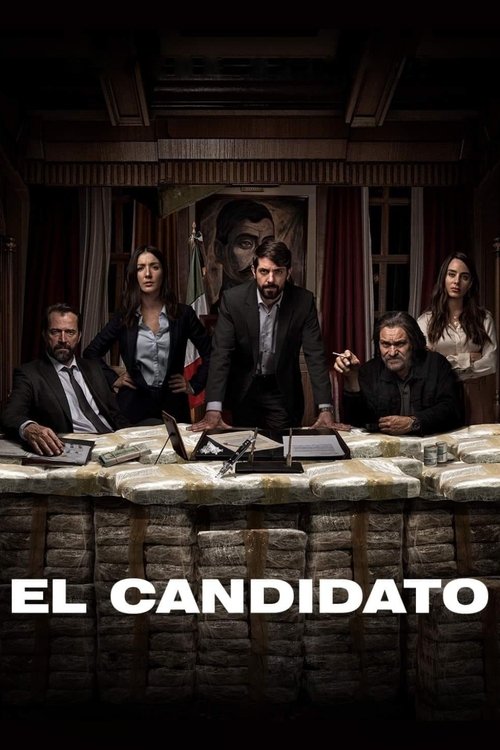 El Candidato
Season 1
First Air Date: July 17, 2020

| | | |
| --- | --- | --- |
| First Aired on | : | 2020 |
| Episodes | : | 10 episodes |
Episodes
1x10 Desert of the Lions (July 17, 2020)
---
In the aftermath of the previous episode, Wayne, Isa, Veronica and Lalo all come to realizations about their lives and relationships. By the season's end, the previous alliances have been destroyed and new ones are being built. And our main characters have to prepare for war, with new battle lines drawn.
---
1x09 La cabaña en el bosque (July 17, 2020)
---
Lalo has a head-to-head confrontation with the Guerrero cartel, with fatal results. A risky Hail Mary from Wayne puts him and Isa into bloody conflict with the Northern Federation. And Isa and Lalo come to a realization about their relationship.
---
1x08 Fireside Chat (July 17, 2020)
---
Wayne's off-the-books operations finally catch up to him as Isa's fiancé pursues a lead that could put both Wayne and Isa in jail. Isa has to create a fake asset to cover up for Wayne's misbehavior. Meanwhile, Bautista threatens Wayne's life, but mysteriously, and ominously, lets him live. Veronica starts to realize the truth about her marriage. And Lalo gets his hands dirtier than ever before.
---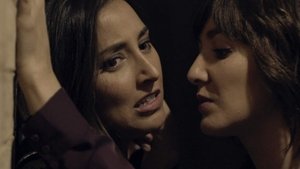 1x07 En la ciudad de la furia (July 17, 2020)
---
Isa breaks with Wayne over the recent bloodshed and engages in risky behavior, both professional and personally. Wayne visits a figure from his past, and in flashback, we learn the tragic origins of his hatred for Bautista. Bautista takes a physical and spiritual journey into the hills of Guerrero, coming to a decision that will have horrible consequences for Lalo and the entire country of Mexico.
---
1x06 Blackberries (July 17, 2020)
---
Lalo's left reeling from the events of the last episode. He takes Isa on a trip to his family's estate outside of the city, which allows Isa to learn one of Lalo's biggest secrets. Meanwhile, Wayne discovers Bautista's weakness and uses it to lay a trap for the narco. But Bautista is also laying a trap of his own.
---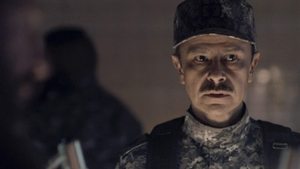 1x05 Operativo (July 17, 2020)
---
Wayne, Isa and Romero work frantically to rescue the hostages. Lalo and his police force do the same, but Lalo has his own agenda. Bautista carries out a mysterious plan involving his sicarios. And Wayne and Isa eventually come a terrible realization about why Bautista invaded the city.
---
1x04 Toques (July 17, 2020)
---
Wayne, Isa and Pamela undertake a dangerous mission, infiltrating a corrupt banker who could lead them to the Guerrero cartel. Lalo and Isa start to bond while working on an art exhibition, but their past conflicts re-emerge to threaten their friendship. And Bautista's sicarios conduct a mysterious operation that ends up having terrifying consequences for the city.
---
1x03 Lightbulb (July 17, 2020)
---
Isa recruits her first "asset," a source with connections to the cartel, but stretches ethical boundaries in the process. A visitor from Wayne's past dredges up unpleasant and violent memories. Lalo risks his relationship with his wife to pursue a rape prosecution against children of the rich and powerful. And Bautista's plan for the city starts to become clearer.
---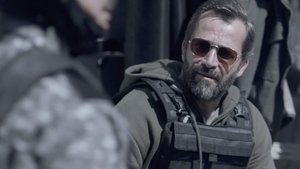 1x02 Artículo 29 (July 17, 2020)
---
Wayne works with the joint Mexican-American "Fusion Center" to track the sicarios responsible for the recent bloodshed. Isa ignores orders to stay in the embassy and instead pursues a lead to the Guerrero Cartel. And Lalo puts his career at risk, battling the Mexican President for control of the narco investigations.
---
1x01 Pilot (July 17, 2020)
---
Espionage, crime and politics collide in modern day Mexico City. A brilliant but self-destructive CIA officer, his young and ambitious Mexican-American protegee, and the city's inspirational but secretive Mayor all struggle for power during an invasion of the city by the world's most murderous drug cartel.
---