Love Live! Superstar!!
Season 2
Love Live! Superstar!!
Season 2
First Air Date: July 17, 2022

| | | |
| --- | --- | --- |
| First Aired on | : | 2022 |
| Episodes | : | 12 episodes |
Episodes
2x12 The Story That'll Make Me Come True (October 09, 2022)
---
The director suggests to Kanon that she transfer to the Vienna National Academy of Music, but Kanon's unsure. Chisato also wants Kanon to go so she can make her dream come true, but Kanon's worried about Liella!, so she decides not to go, but…
---
2x11 Dream (October 02, 2022)
---
Liella! wins at the Tokyo Tournament, but Wien is unable to accept this fact and storms off. The girls celebrate their victory at Kanon's home, then head to their first shrine visit of the new year. Meanwhile, Kanon wonders why Wien really came to Japan.
---
2x10 The Song That Resonates Through Shibuya (September 25, 2022)
---
Liella! heads to Kinako's home for a training camp to prepare for the finals. To bring everyone closer, they decide that both first- and second-years work together on the songwriting, choreography, and other duties. Meanwhile, Kanon ponders their sound.
---
2x09 For Victory (September 18, 2022)
---
Liella! gets past the regional prelims. Chisato quietly tells the other second-years about the skill difference between them and the first-years, which may affect them going to the finals. Keke thinks things are fine as they are but Sumire seems uneasy.
---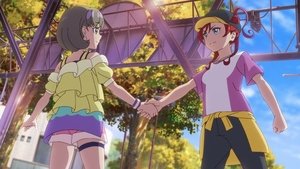 2x08 Chance Way (September 11, 2022)
---
Liella! holds a strategy meeting for the Love Live. This year's Love Live will be held remotely, meaning the stage they use needs to stand out. Kanon tries to figure out a symbol that represents Liella! and their school so they can create the right stage.
---
2x07 UR Ren Hazuki (August 28, 2022)
---
Liella! now has 9 members after Natsumi joins and the Love Live is finally announced. There is no set theme this time for their song, so they excitedly get to work on it. Ren agrees to write the song, but Mei notices that she's been acting strange lately.
---
2x06 DEKKAIDOW! (August 21, 2022)
---
The first-years go off to do their own thing during the summer which worries Kanon, but the others tell her it's a good thing that they're working hard on their own. Meanwhile, the first-years are at Kinako's home in Hokkaido with Natsumi for training.
---
2x05 Money Makes the World Go Round (August 14, 2022)
---
After Mei and Shiki join, Liella! now has 8 members. Natsumi Onitsuka finds out about Liella!'s popularity and tells them that she wants to produce them through her company. Liella! agrees so they can concentrate on their training, but Sumire has doubts.
---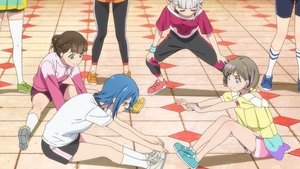 2x04 The Two in the Science Room (August 07, 2022)
---
The first-year, Shiki Wakana, knows that her classmate, Mei Yoneme, loves school idols, but is having a hard time joining the School Idol Club, so she comes up with a plan. She decides to join Liella! herself and makes sure Mei finds out.
---
2x03 Next in Line to Win (July 31, 2022)
---
Liella! is invited to be the headliner at a school idol fes that they performed at last year. While Kinako is nervous about her first big performance, one of the other performers named Wien Margarete lets her powerful voice resonate through the venue.
---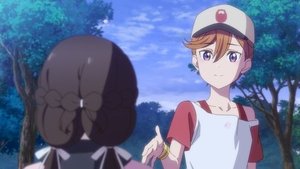 2x02 Second-years and First-years (July 24, 2022)
---
Liella! now has 6 members after Kinako joins, but no one joins after that. According to Kinako, the reason is because there were rumors that the training was too hard. Liella! decides to make their training regimen simpler to attract new students but…
---
2x01 Welcome to Liella!! (July 17, 2022)
---
A new school year has begun at Yuigaoka Girls' High School. Liella! is practicing up on the roof as usual, and a new student named Kinako Sakurakoji is drawn in by their voices. She ends up sneaking into the school and quietly watches them train and...
---